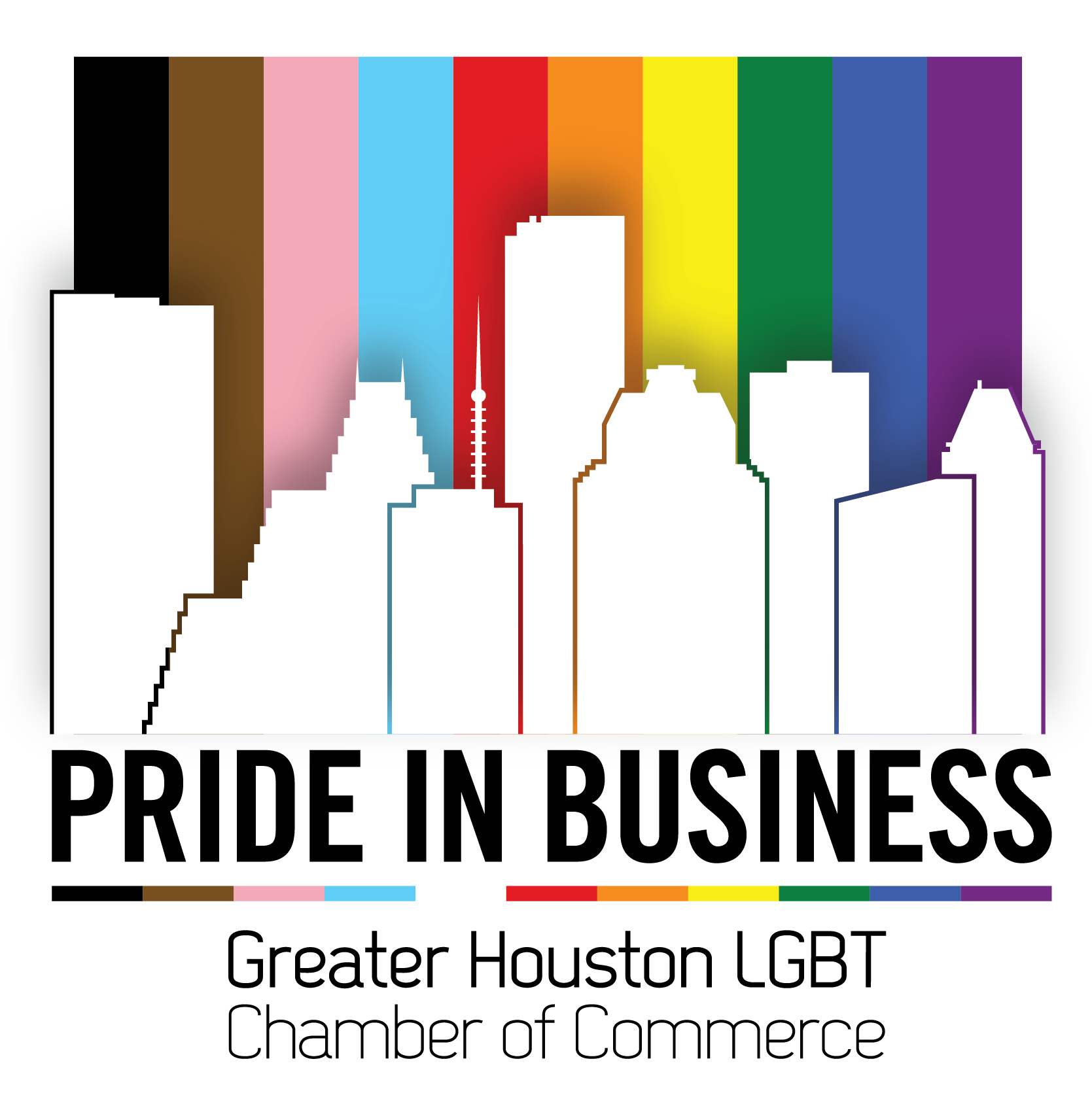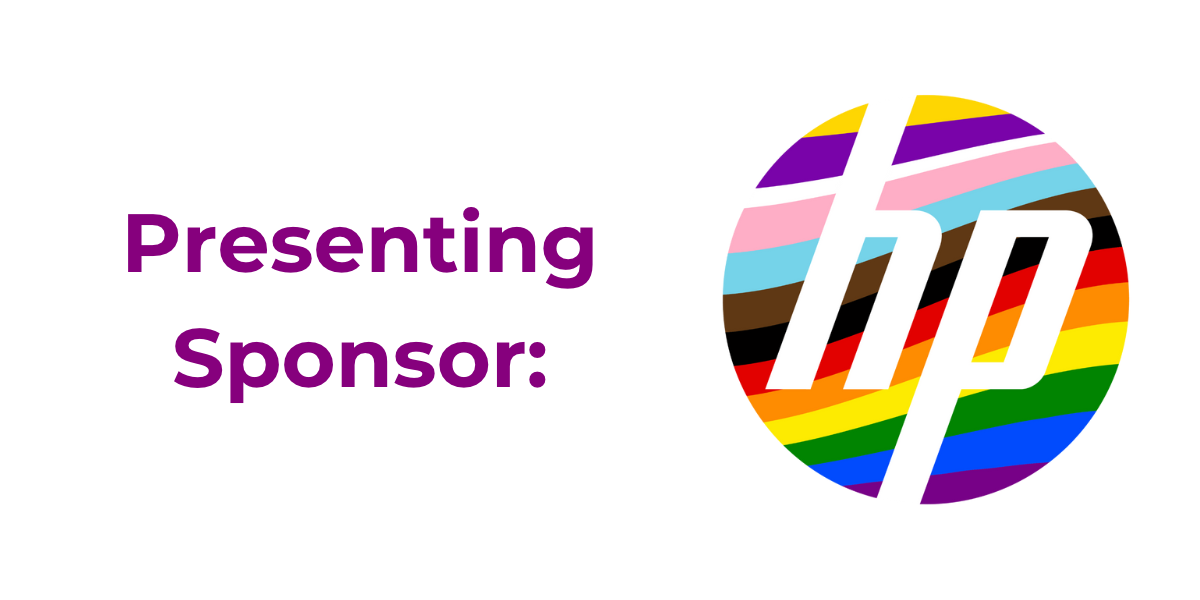 Held during Pride Month, the Pride In Business Celebration is a unique opportunity to celebrate the important role of LGBTQ+ and Allied businesses in the Greater Houston economy. The event underscores how the LGBTQ+ & Allied business community works with the broader business community to realize a better city and region.
The Pride In Business Celebration is the only event in Houston focused on the LGBTQ+ business community during Pride Month. Reserve your Pride In Business Sponsorship today!  This is is a not-to-be-missed event!  We fully expect this event to sell out early so reserve your sponsorship today. Individual ticket sales are open now.  
Early Bird Rate Individual Tickets are now OPEN! Secure your tickets by Friday, June 2 to get the early bird rate.
Friday, June 23, 2023  |  11:30 a.m. - 1:30 p.m.
Hyatt Regency Houston Downtown
1200 Louisiana Street, Houston, TX 77002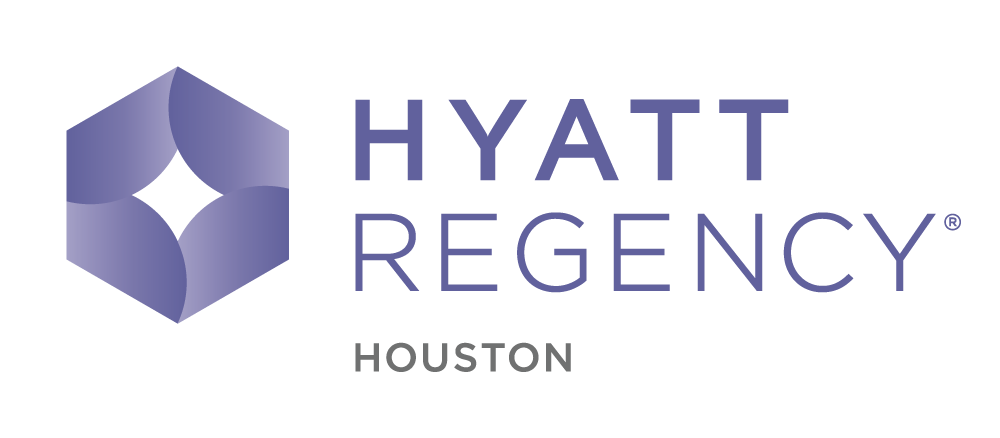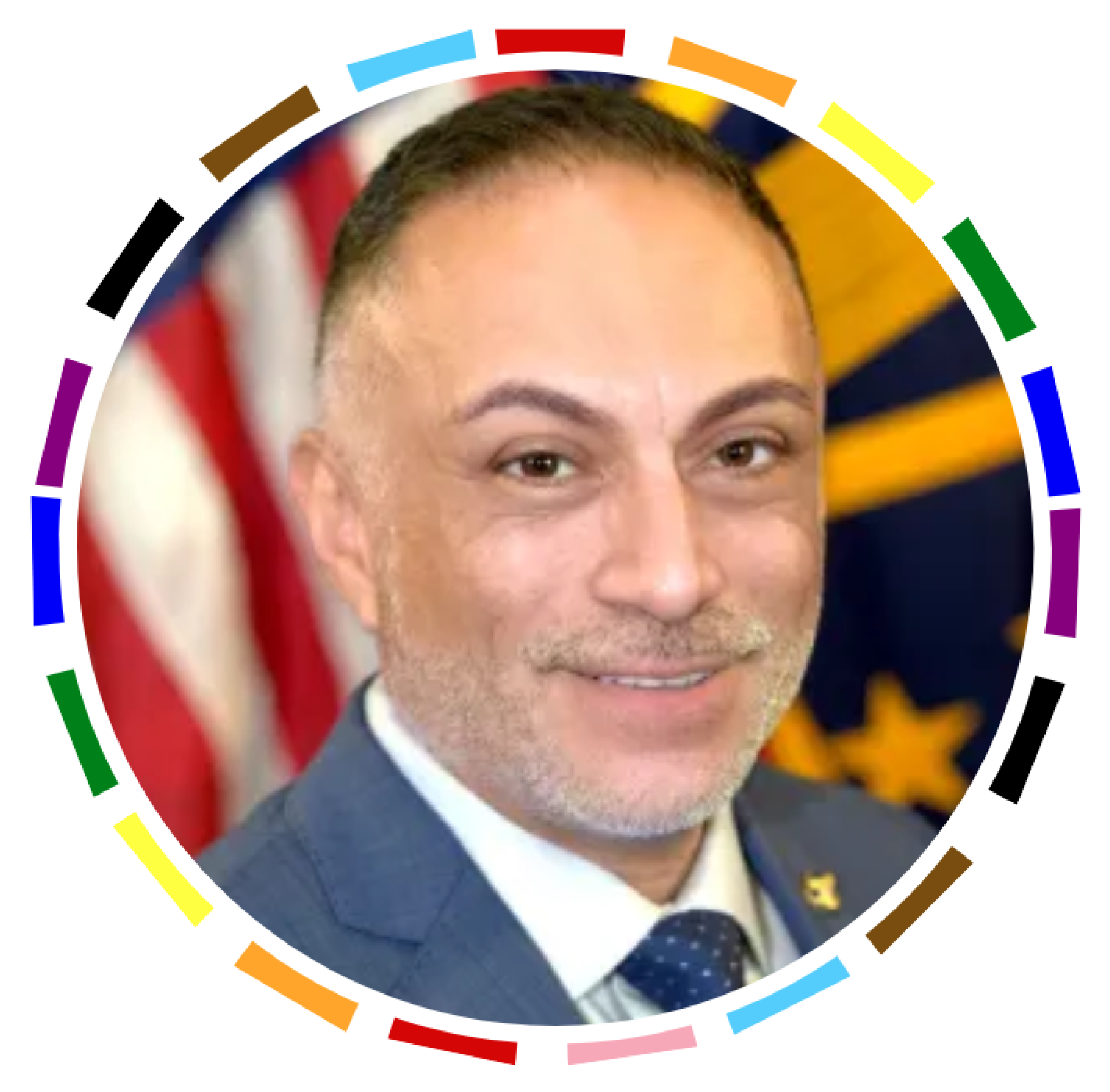 Francisco Sánchez, Jr.
(he/him)
Associate Administrator, Office of Disaster Recovery and Resilience

Francisco Sánchez Jr. is the Associate Administrator for the U.S. Small Business Administration (SBA) where he oversees the Office of Disaster Recovery and Resilience (ODR&R). He was appointed by President Joseph R. Biden in January 2022, becoming the first non-banker and presidential appointee to hold this position. In his role, Francisco is helping to lead the nation's economic recovery from COVID and natural disasters by providing the necessary resources to America's 33 million small businesses, private non-profits, renters, and homeowners to weather any storm and emerge stronger than ever.
Before joining the SBA, Francisco served as the Deputy Homeland Security and Emergency Management Coordinator for the Harris County Office of Homeland Security & Emergency Management in Texas, the third largest county in the United States. During his tenure, Francisco led strategic development, planning, public affairs, and community preparedness initiatives, making him an experienced leader in building resilient communities where small businesses can grow, local economies can thrive, and people can prosper.
Under Francisco's leadership, the SBA has been implementing bold new initiatives that for the first time in the agency's history are tying recovery to resilience. The SBA has placed a stronger emphasis on engagement with survivors, partners, and stakeholders, and is working more closely with local leaders than ever before.
Additionally, the SBA is actively addressing climate change and community preparedness through their Mitigation Assistance Option for Disaster Loans, which has become a critical resource for individuals and businesses impacted by disasters. In 2022, the U.S. declared 18 separate billion-dollar weather and climate disasters, each exceeding $1 billion in damages.
Lastly, the Disaster Assistance for Rural Communities Act enables the SBA to create disaster declarations and provide low-interest federal disaster assistance loans to those who were previously ineligible for such support. Francisco is excited to continue leading SBA in its next chapter and delivering to the American people.
He earned a bachelor's degree from the University of Houston and a master's degree in public administration from Sam Houston State University. He also received the President's Lifetime Achievement Award in 2015 and is the proud pup parent of Boston, Winston, and Quincy.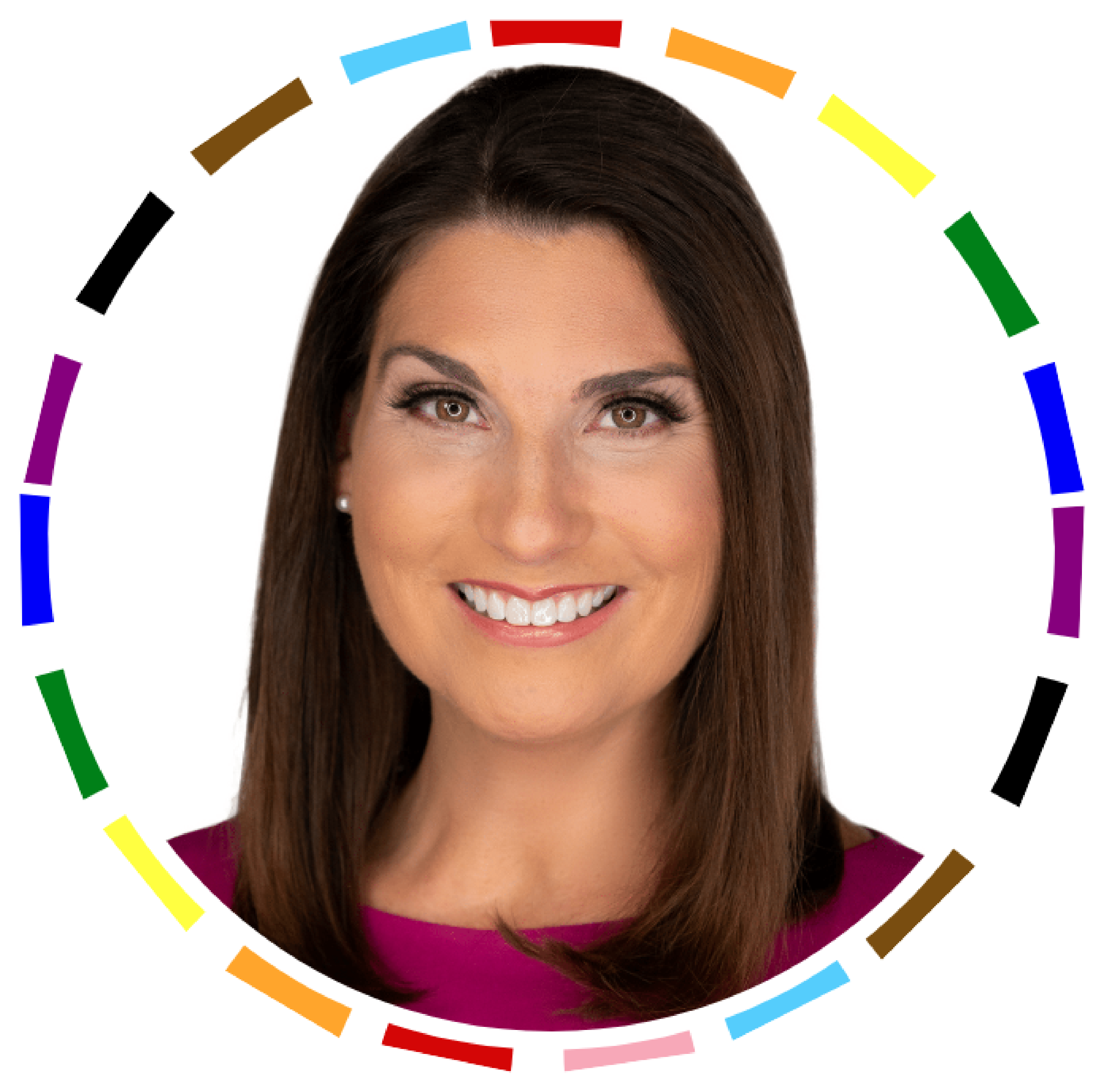 Cheryl Mercedes




(she/her)


Reporter & Anchor
Cheryl Mercedes is an Emmy and Murrow Award-winning investigative reporter and anchor at KHOU 11 News. She came to the Lone Star State from Baton Rouge, Louisiana, where she spent 12 years as an anchor and investigative reporter at WAFB-TV.
Cheryl was born and raised in the New Orleans area. She grew up watching local news with her family every evening and knew at a very young age that she would become a journalist. She graduated from St. Francis Cabrini High School, where she won her first journalism award for her work as yearbook editor. She went on to study broadcast journalism at Southeastern Louisiana University.
After earning her bachelor's degree there, she went on to pursue a master's degree at the University of Louisiana at Lafayette. She was recently named "Alumna of the Year."
Cheryl has picked up several Associated Press awards including "Reporter of the Year." The highlight of news career was perhaps traveling to Miami, FL to cover the New Orleans Saints in Super Bowl XLIV.
When Cheryl is not chasing down the latest news tip, you'll likely find her running around the city, biking in the suburbs or swimming laps at a local pool.
As a triathlete, Cheryl has successfully raced Ironman Texas, Ironman Augusta, Ironman Memphis, and Ironman New Orleans twice. Her podium finishes at local races earned her spots at national championships in Omaha, Nebraska, Cleveland, Ohio, and Milwaukee, Wisconsin.
The Greater Houston LGBT Chamber of Commerce Pride In Business Awards recognizes the contributions made by Chamber members, Corporate Partners and other key stakeholders in building a more diverse and inclusive business community in Houston and the region. The awards spotlight deserving companies and individuals and showcase the amazing work they are doing to support the LGBTQ+ community.
2021 marked the launch of the Pride In Business Awards which include:
See previous Pride In Business Awards Honorees.
Sponsorship Opportunities

Pride in Business is a great opportunity to promote your company during Pride Month!
Presenting Sponsor - $25,000 (SOLD)
VIP Reception Presenting Sponsor - $20,000 (SOLD)

Diamond Sponsor - $15,000

Emerald Sponsor - $10,000

Ruby Sponsor - $5,000

Sapphire Sponsor - $3,500

Topaz Sponsor - $2,500

Pearl Sponsor - $1,000
Download the Pride In Business sponsor packet to learn more about sponsor benefits.
Complete the Pride In Business sponsor form to reserve your sponsorship today.
NEW MEDIA SPONSOR!

We are proud to announce the Houston Business Journal as the newest Pride In Business Media Sponsor!
On June 23, 2023, the Houston Business Journal will print the "Business of Pride" section in partnership with the Greater Houston LGBT Chamber of Commerce to celebrate Pride Month and the Pride In Business Celebration and Awards. As part of this issue, HBJ will also print its annual LGBTQ+-owned Business List!
As part of our partnership, HBJ is offering a special ONE TIME rate for first time, non-contracted HBJ advertisers.
The "Business of Pride" issue will be distributed to over 1 million readers in celebration of Pride Month. Reserve your ad today in this special HBJ issue! It's a great issue to highlight support for the LGBTQ+ community!
For details on advertising in the HBJ Business of Pride issue, contact Traci Pelter, Vice President of Sales at 832.316.4550 or tpelter@bizjournals.com.
Thank You to our Pride In Business Sponsors!
Special Hotel Pride Rate!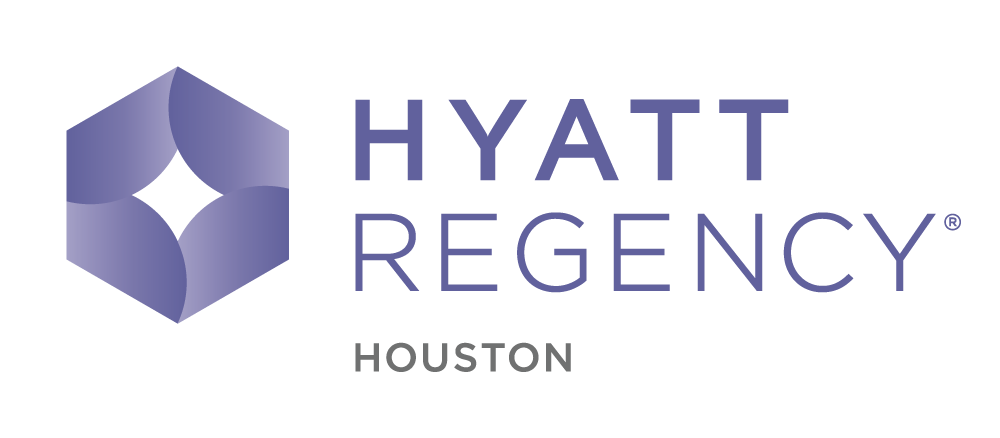 As part of our partnership with the Hyatt Regency Houston, the hotel is offering a special PRIDE rate for Pride Weekend, June 23 - 25. Book your hotel room for a Pride Weekend staycation or getaway.
In order to reserve the special 10% off rate, you MUST use the link provided below. This discounted rate is only available the weekend of June 23rd. A one (1) night deposit is required at time of booking with 72 hour cancelation for reservations booked.
Deadline to reserve: June 2
Limited rooms available at this rate so book your room now!
The Chamber is proud to partner with the Hyatt Regency Houston on the Pride In Business Celebration!