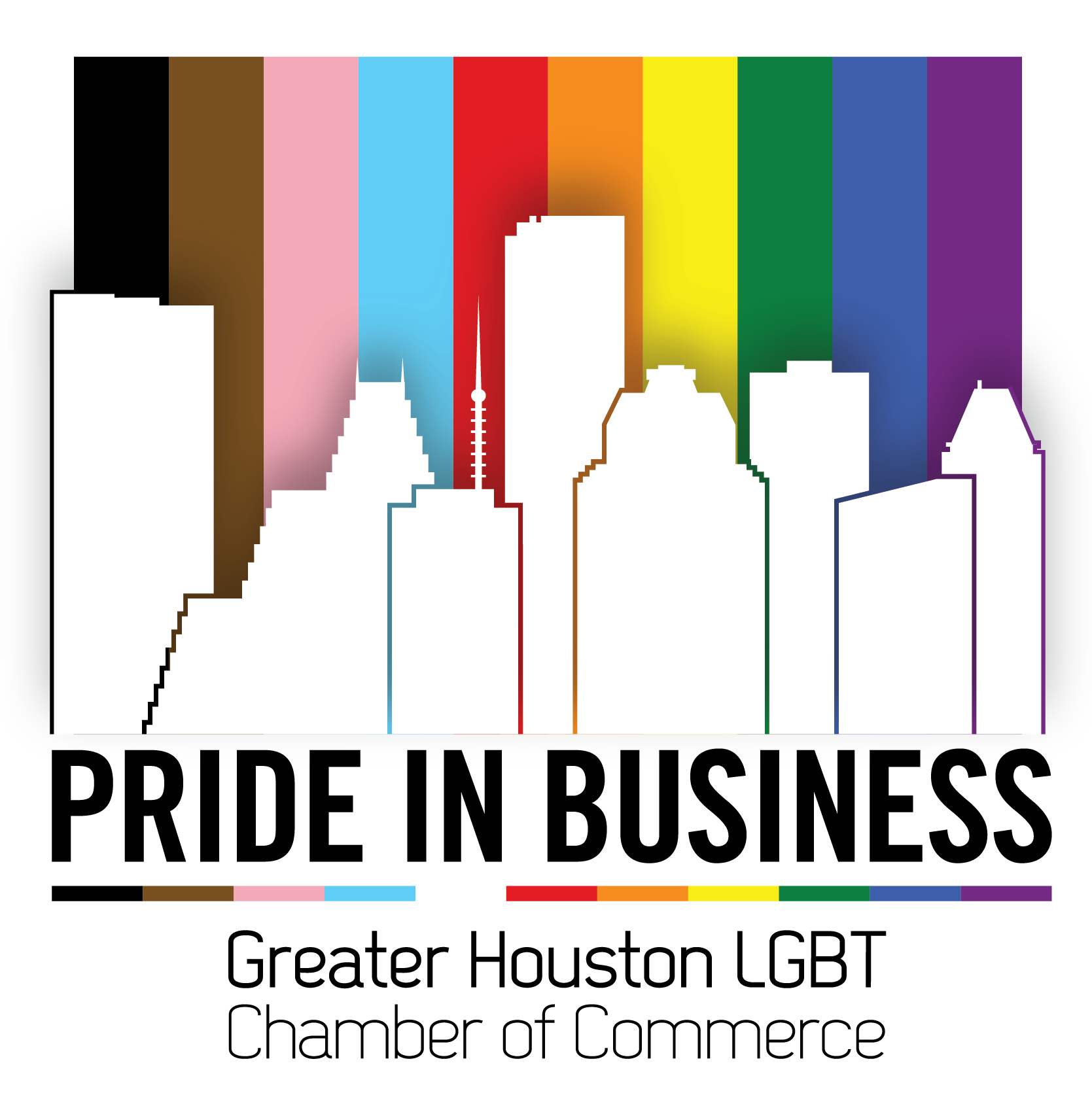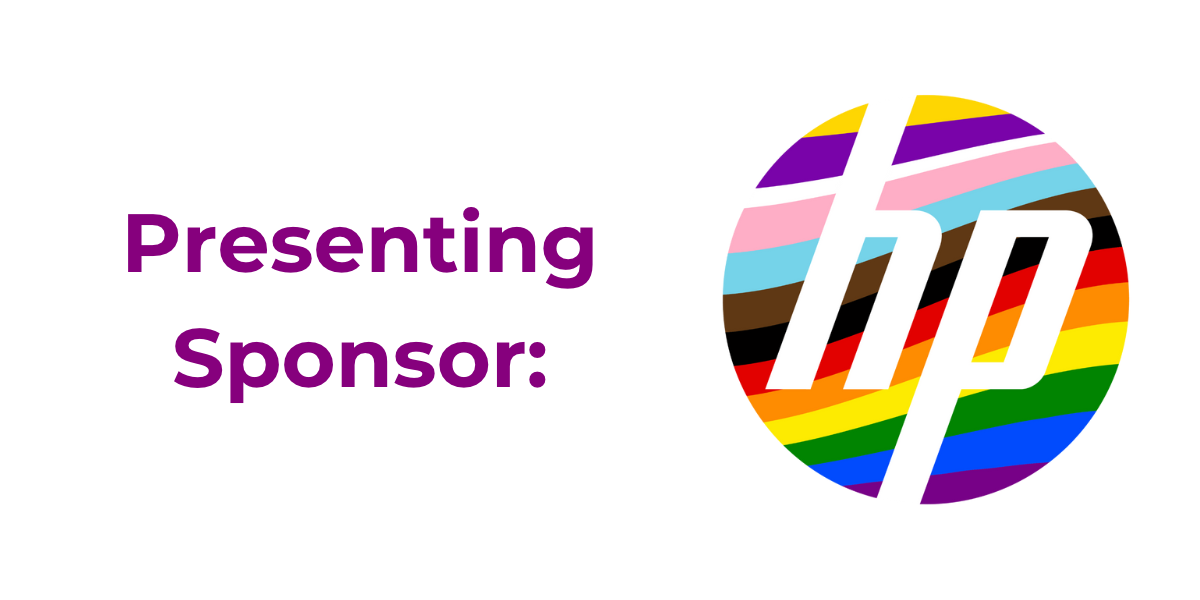 It's a Wrap!
Pride In Business Celebration a STELLAR Success!
The 2023 Pride In Business Celebration & Awards and After Party were a stellar success! 
With over 450+ people in the room, it was a beautiful celebration of Pride Month, honoring eleven remarkable Pride In Business Award Honorees and hearing a powerful conversation with our Special Guest, Francisco Sánchez, Jr., Associate Administrator with the U.S. Small Business Administration and our Emcee, Cheryl Mercedes, from Media Partner, KHOU 11.  
Not to mention the huge crowd that joined us for the After Party! Read further for a wonderful recap of this signature event.
Thank you to our many elected officials and dignitaries who joined us for this special event.  
Friday, June 23, 2023  |  11:30 a.m. - 1:30 p.m.
Hyatt Regency Houston Downtown
1200 Louisiana Street, Houston, TX 77002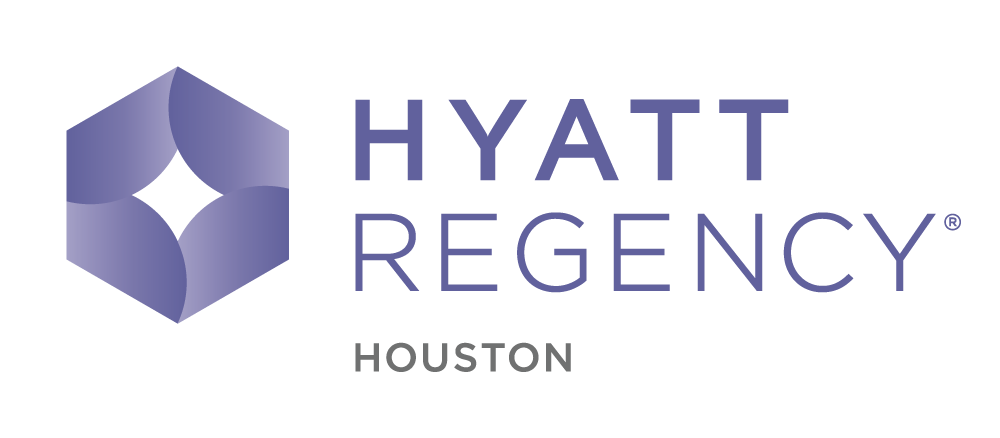 Thank you to our Media Partner KHOU-11 for featuring Pride In Business on Great Day Houston!
This event marks the largest Pride In Business event to date, from number of attendees (450+) to over 50 sponsors to fundraising. We appreciate the support of so many generous sponsors who helped us make the event an overwhelming success this year.  
Thank you Gold Level Corporate Partner, HP, who was the Presenting Sponsor for the 2023 Pride In Business Celebration. We are grateful to HP's Houston Pride Business Impact Network for the support!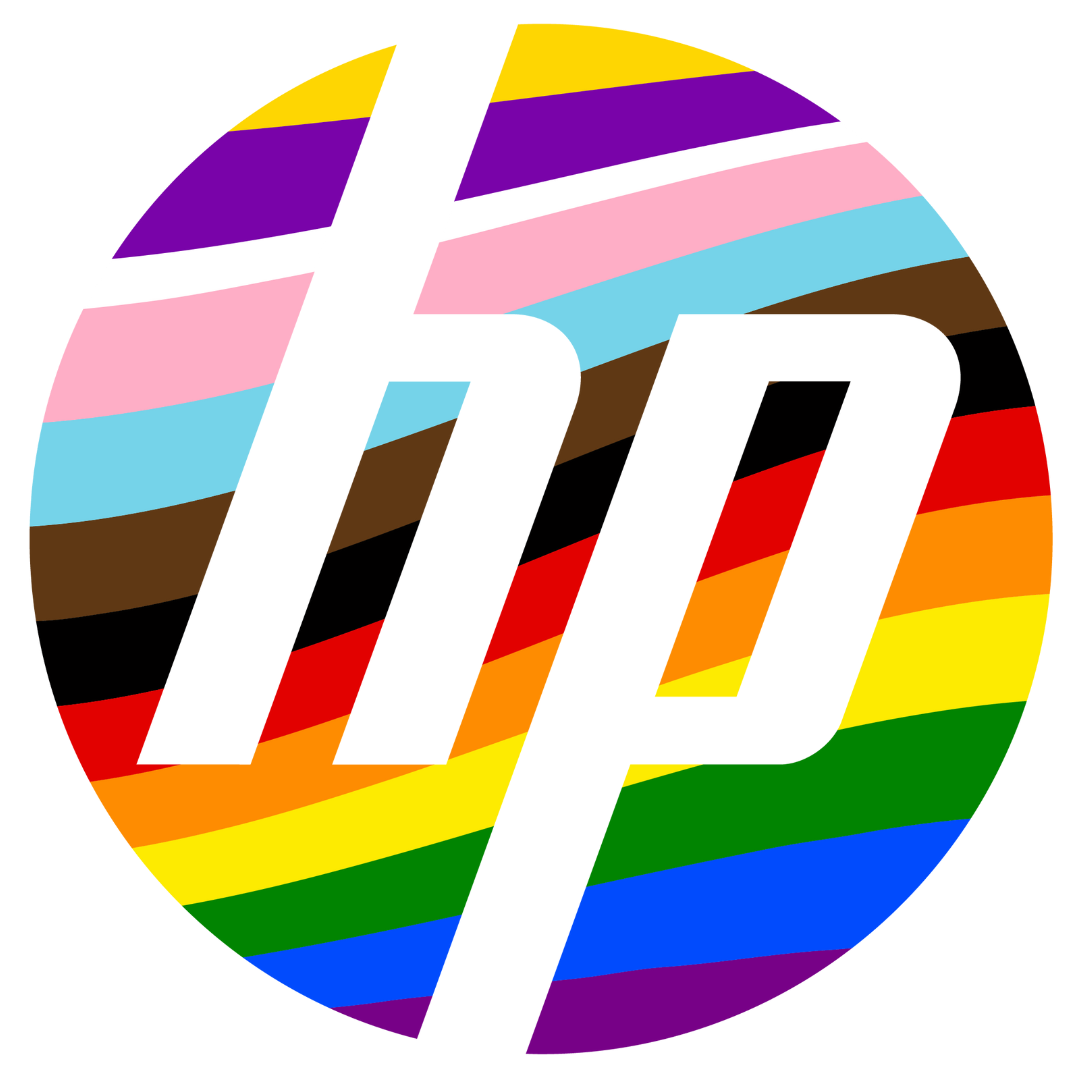 Thank you to our Media Partner, KHOU 11, for the amazing partnership for this event!
Check out the full list of event sponsors below. Watch the awards highlight segment on KHOU 11 news here.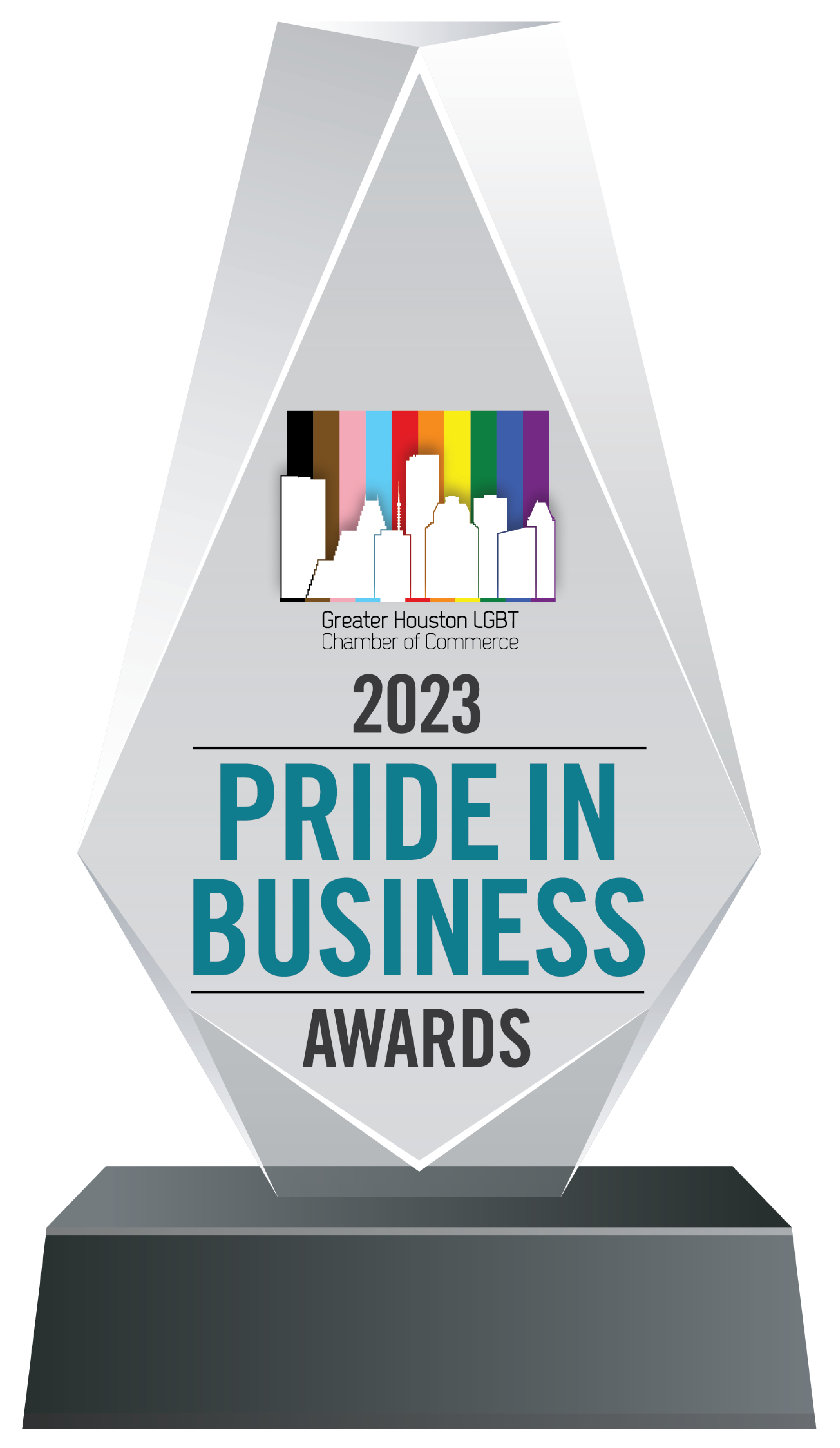 Congratulations to the 2023 Pride In Business Honorees. We recognized individuals and organizations who are leaders and advocates for the Chamber and the LGBTQ+ community. Check out all of the Honorees here.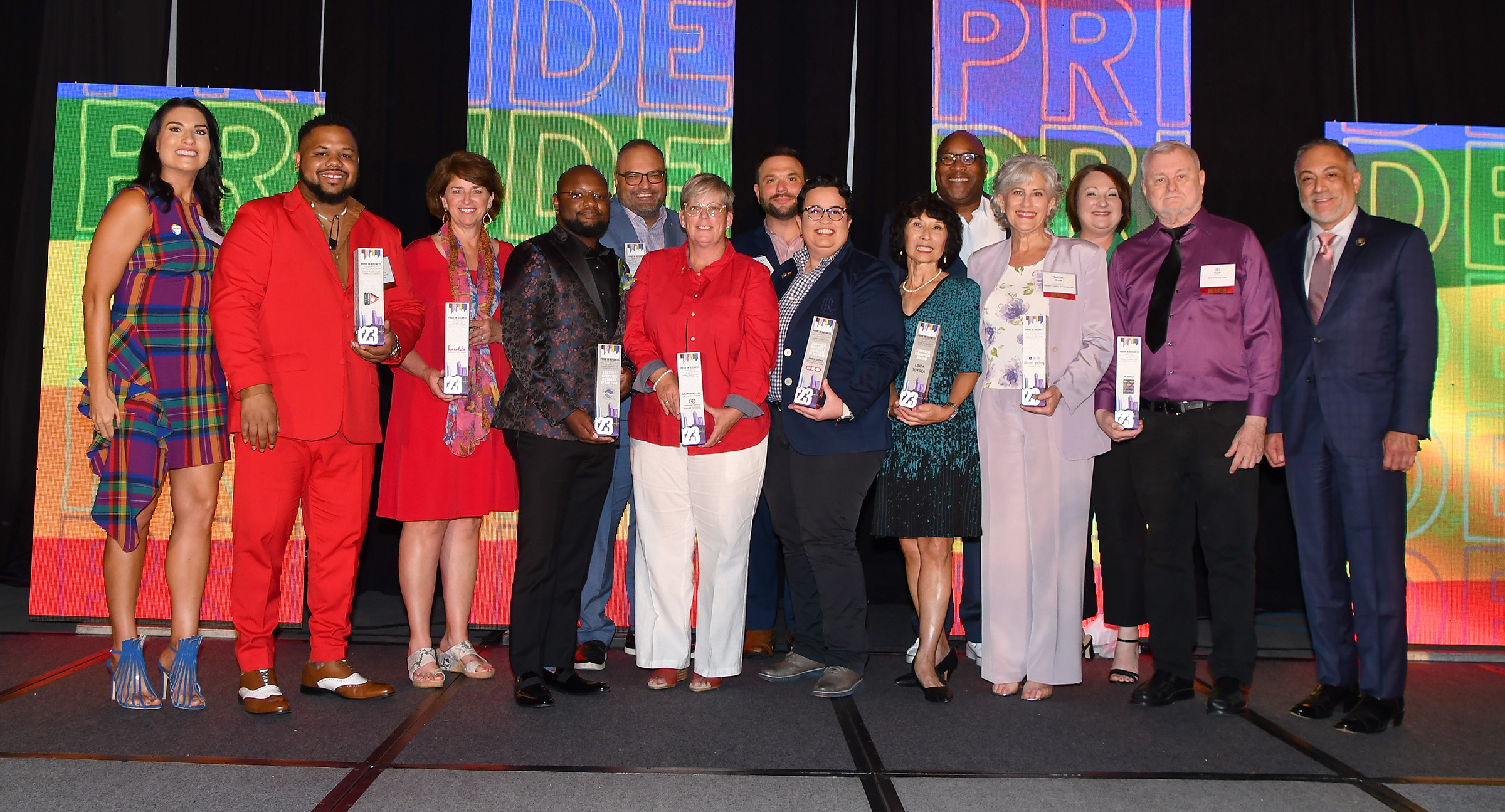 The Chamber once again extends its congratulations to these amazing 2023 Pride In Business Award Honorees. Each of them is making incredible contributions to support and lift up the LGBTQ+ community.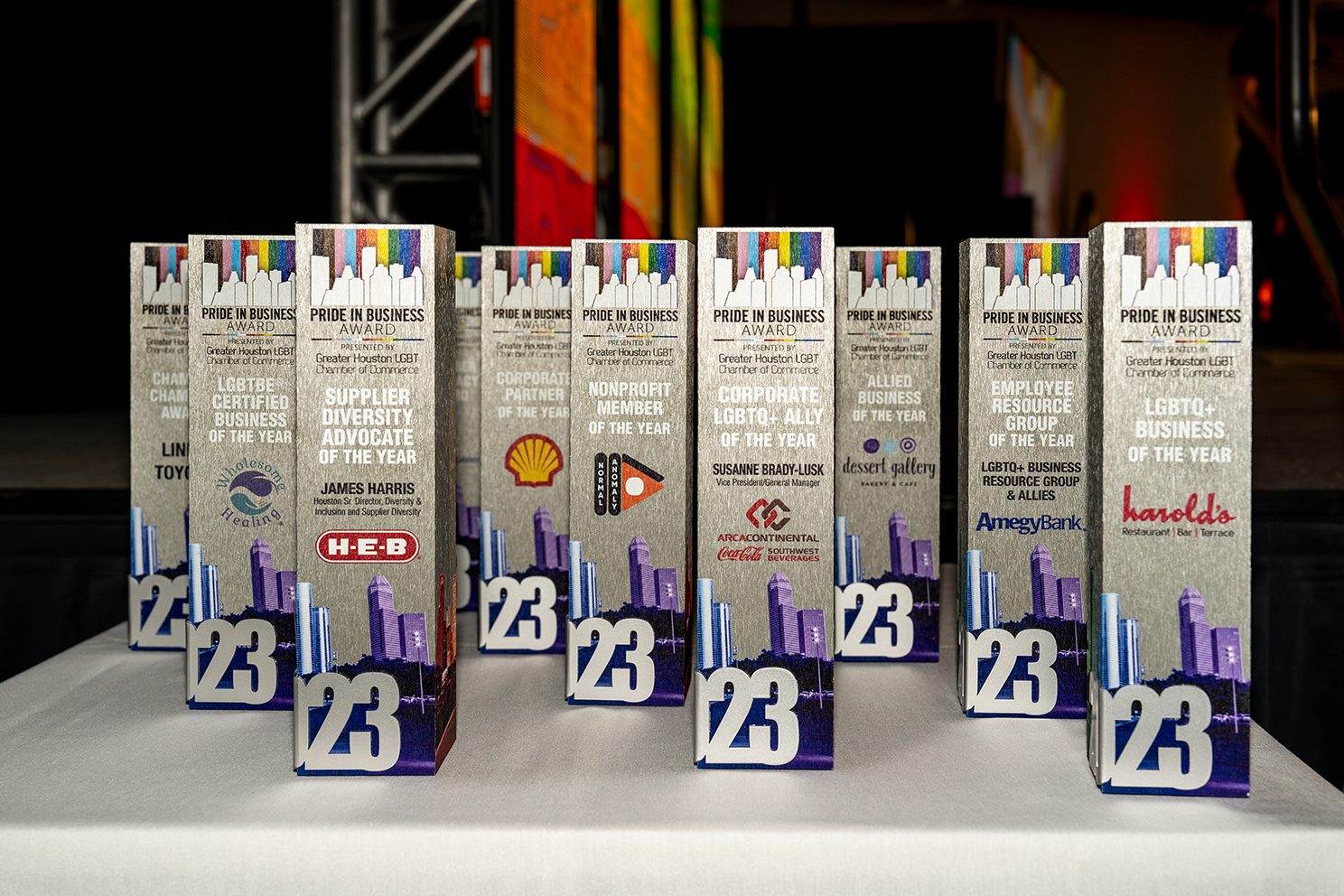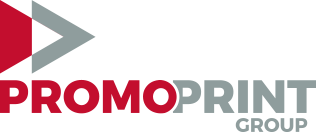 Thank you to our Awards Sponsor, PromoPrint, for providing the beautiful Pride In Business Awards. The company has provided the awards for the event since year one. PromoPrint is an LGBTQ+ owned business. We appreciate your support again this year! 
Thank you again to our generous sponsors and attendees as well as Associate Administrator Sánchez and Cheryl Mercedes for helping us to make this THE best Pride In Business Celebration ever. 
We appreciate the Hyatt Regency Houston Downtown for their support and partnership on this event. Also, we express our gratitude to Constable Alan Rosen, Precinct 1, and his team for providing security for the event. Last but not least, thank you to Dalton DeHart, Password Productions, Robert Shipman Flowers & Events and Soneja Creative for helping us make this an event to remember!
Thank you for joining us to celebrate Pride In Business! 
We are already making plans for next year, and we look forward to seeing you again for this event in 2024!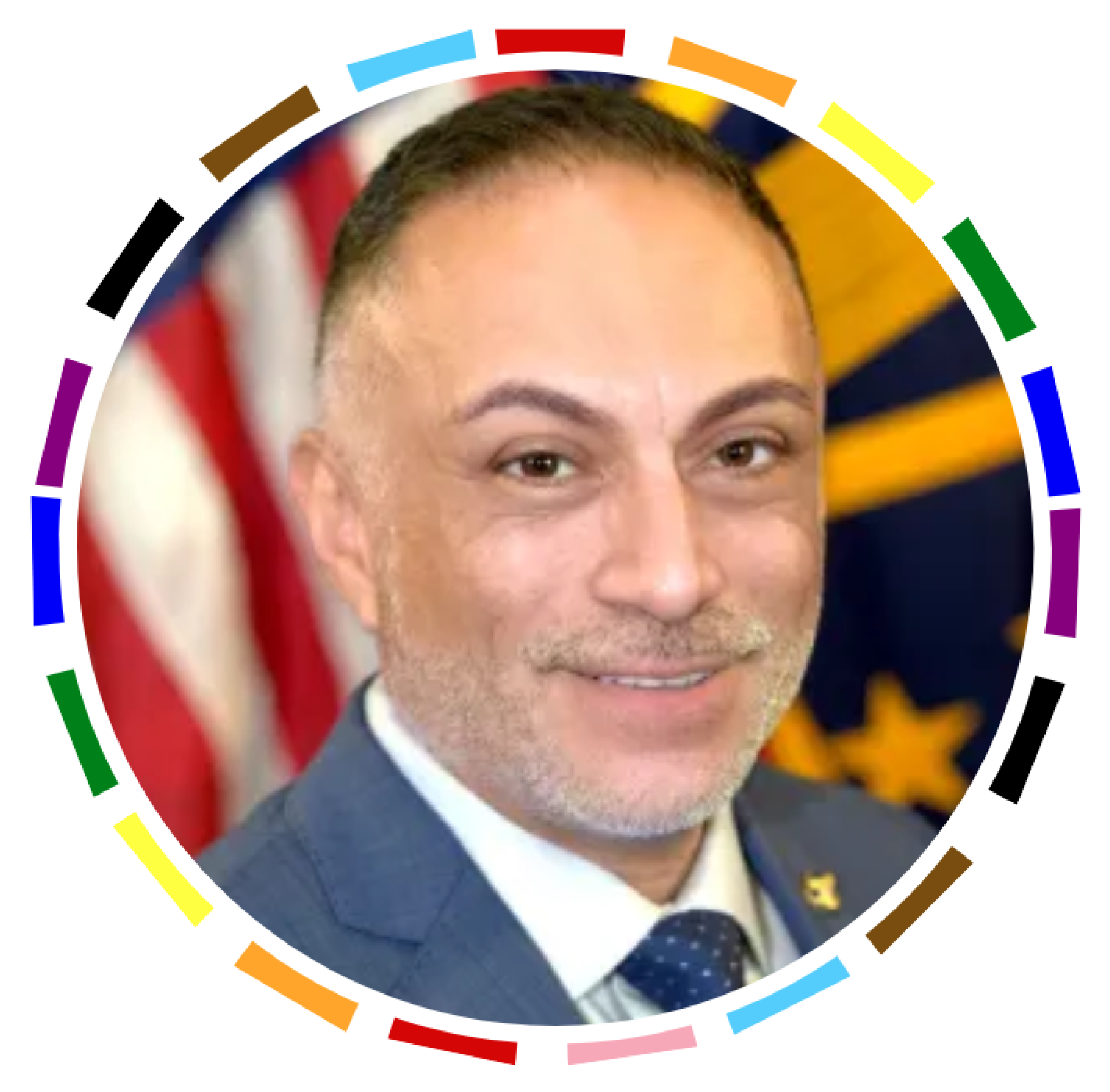 Francisco Sánchez, Jr.
(he/him)
Associate Administrator, Office of Disaster Recovery and Resilience

Francisco Sánchez Jr. is the Associate Administrator for the U.S. Small Business Administration (SBA) where he oversees the Office of Disaster Recovery and Resilience (ODR&R). He was appointed by President Joseph R. Biden in January 2022, becoming the first non-banker and presidential appointee to hold this position. In his role, Francisco is helping to lead the nation's economic recovery from COVID and natural disasters by providing the necessary resources to America's 33 million small businesses, private non-profits, renters, and homeowners to weather any storm and emerge stronger than ever.
Before joining the SBA, Francisco served as the Deputy Homeland Security and Emergency Management Coordinator for the Harris County Office of Homeland Security & Emergency Management in Texas, the third largest county in the United States. During his tenure, Francisco led strategic development, planning, public affairs, and community preparedness initiatives, making him an experienced leader in building resilient communities where small businesses can grow, local economies can thrive, and people can prosper.
Under Francisco's leadership, the SBA has been implementing bold new initiatives that for the first time in the agency's history are tying recovery to resilience. The SBA has placed a stronger emphasis on engagement with survivors, partners, and stakeholders, and is working more closely with local leaders than ever before.
Additionally, the SBA is actively addressing climate change and community preparedness through their Mitigation Assistance Option for Disaster Loans, which has become a critical resource for individuals and businesses impacted by disasters. In 2022, the U.S. declared 18 separate billion-dollar weather and climate disasters, each exceeding $1 billion in damages.
Lastly, the Disaster Assistance for Rural Communities Act enables the SBA to create disaster declarations and provide low-interest federal disaster assistance loans to those who were previously ineligible for such support. Francisco is excited to continue leading SBA in its next chapter and delivering to the American people.
He earned a bachelor's degree from the University of Houston and a master's degree in public administration from Sam Houston State University. He also received the President's Lifetime Achievement Award in 2015 and is the proud pup parent of Boston, Winston, and Quincy.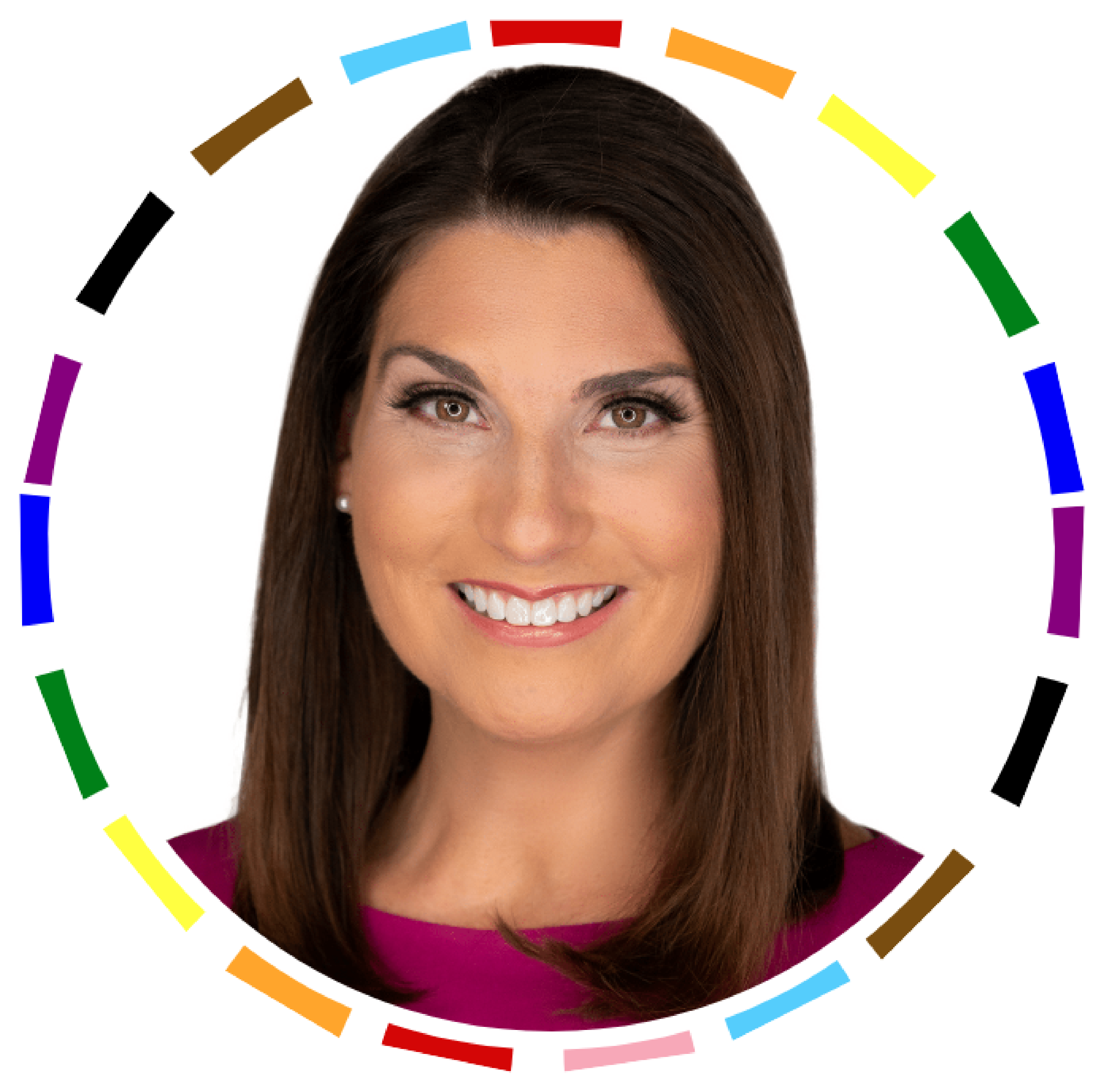 Cheryl Mercedes




(she/her)


Reporter & Anchor
Cheryl Mercedes is an Emmy and Murrow Award-winning investigative reporter and anchor at KHOU 11 News. She came to the Lone Star State from Baton Rouge, Louisiana, where she spent 12 years as an anchor and investigative reporter at WAFB-TV.
Cheryl was born and raised in the New Orleans area. She grew up watching local news with her family every evening and knew at a very young age that she would become a journalist. She graduated from St. Francis Cabrini High School, where she won her first journalism award for her work as yearbook editor. She went on to study broadcast journalism at Southeastern Louisiana University.
After earning her bachelor's degree there, she went on to pursue a master's degree at the University of Louisiana at Lafayette. She was recently named "Alumna of the Year."
Cheryl has picked up several Associated Press awards including "Reporter of the Year." The highlight of news career was perhaps traveling to Miami, FL to cover the New Orleans Saints in Super Bowl XLIV.
When Cheryl is not chasing down the latest news tip, you'll likely find her running around the city, biking in the suburbs or swimming laps at a local pool.
As a triathlete, Cheryl has successfully raced Ironman Texas, Ironman Augusta, Ironman Memphis, and Ironman New Orleans twice. Her podium finishes at local races earned her spots at national championships in Omaha, Nebraska, Cleveland, Ohio, and Milwaukee, Wisconsin.
The Greater Houston LGBT Chamber of Commerce Pride In Business Awards recognizes the contributions made by Chamber members, Corporate Partners and other key stakeholders in building a more diverse and inclusive business community in Houston and the region. The awards spotlight deserving companies and individuals and showcase the amazing work they are doing to support the LGBTQ+ community.
2021 marked the launch of the Pride In Business Awards which include:
See previous Pride In Business Awards Honorees.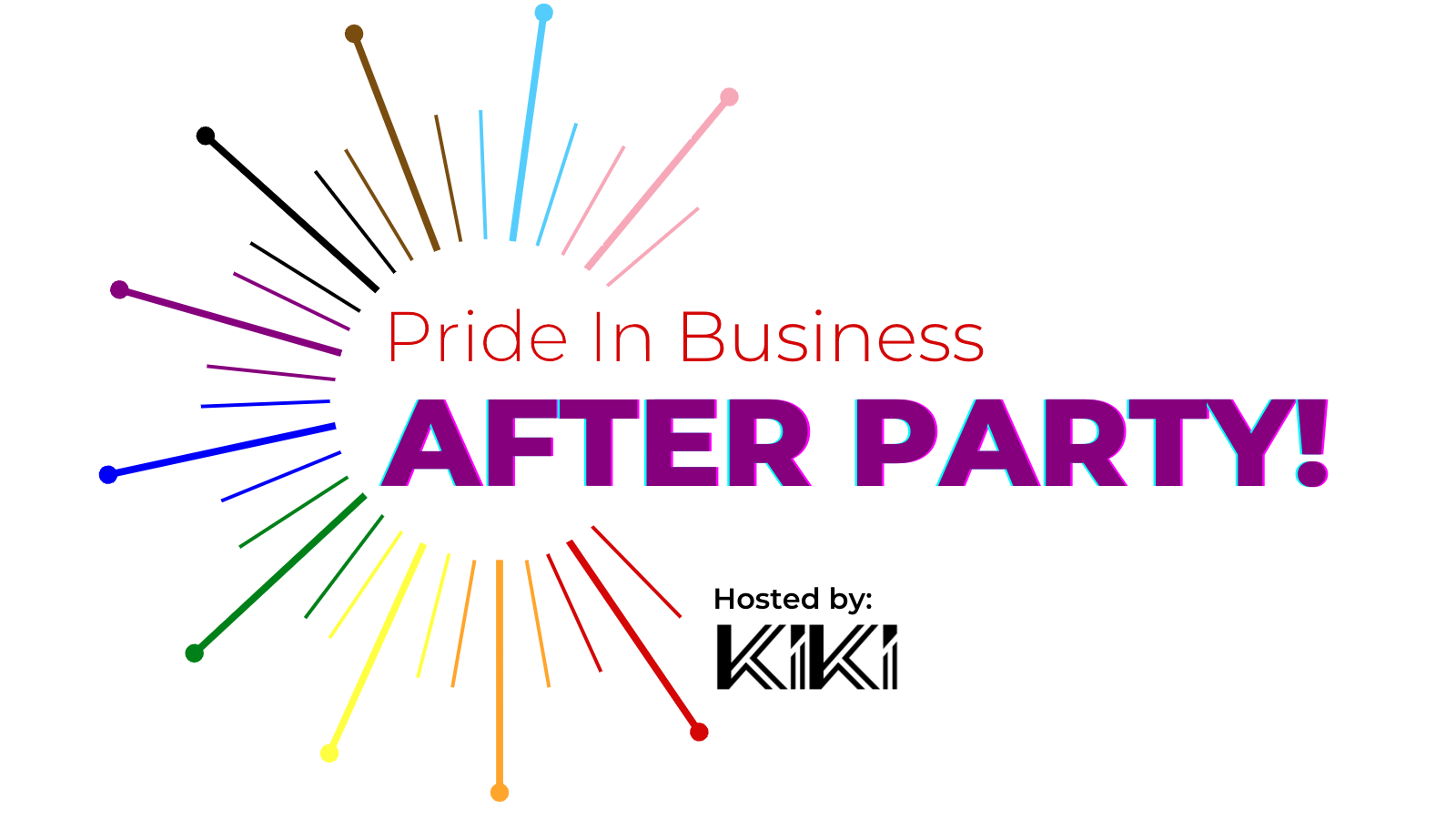 Join Us for the Pride In Business AFTER PARTY!
What do you do after having an amazing time at the Pride in Business Celebration & Awards luncheon?
Well, you certainly don't want to go back to work…and neither do we! For the like-minded, we have created the Pride in Business Celebration After Party, immediately following the luncheon on June 23rd at KiKi, Montrose's newest and coolest LGBTQ+ hotspot located at 2409 Grant. Adjacent to Buddy's. Join us to keep the fun going Pride Weekend!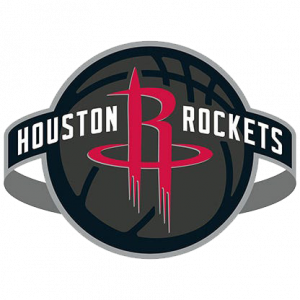 We are proud to announce that Chamber Platinum Partner, Houston Rockets, are the Pride In Business After Party Presenting Sponsor! Head over to the After Party for Houston Rockets and Chamber swag plus the chance to win tickets to Sam Smith and Stevie Nicks!
Thanks to Chamber Members and After Party Sponsors, Eureka Heights Brew Co., makers of Buckle Bunny and Lavender Bunny, and Maverick Import's Don Cosme Tequila, every luncheon attendee will be given a $5 off ticket good toward your first drink at KiKi.
We'll have great music, KiKi's amazing LED-lighting system, mocktails, a Don Cosme Chamberita drink special as well as ice cold Eureka Heights products. If you get hungry again, we've got you covered with the Chef at Buddy's offering up some tasty treats to available for purchase.
The After Party is from 2 - 6 pm but Buddy's will still be open if you want to keep your groove going even longer and keep the fun going for Pride Weekend!  
The Banner Project on Display!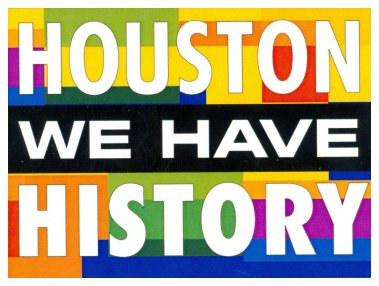 In partnership with the Hyatt Regency Houston Downtown, LGBTQ+ history banners from The Banner Project will be hanging on display in the hotel lobby for the entirety of Pride weekend. The Downtown Hyatt will further the celebration with a PRIDE selfie station, and a rainbow candy bar for all guests.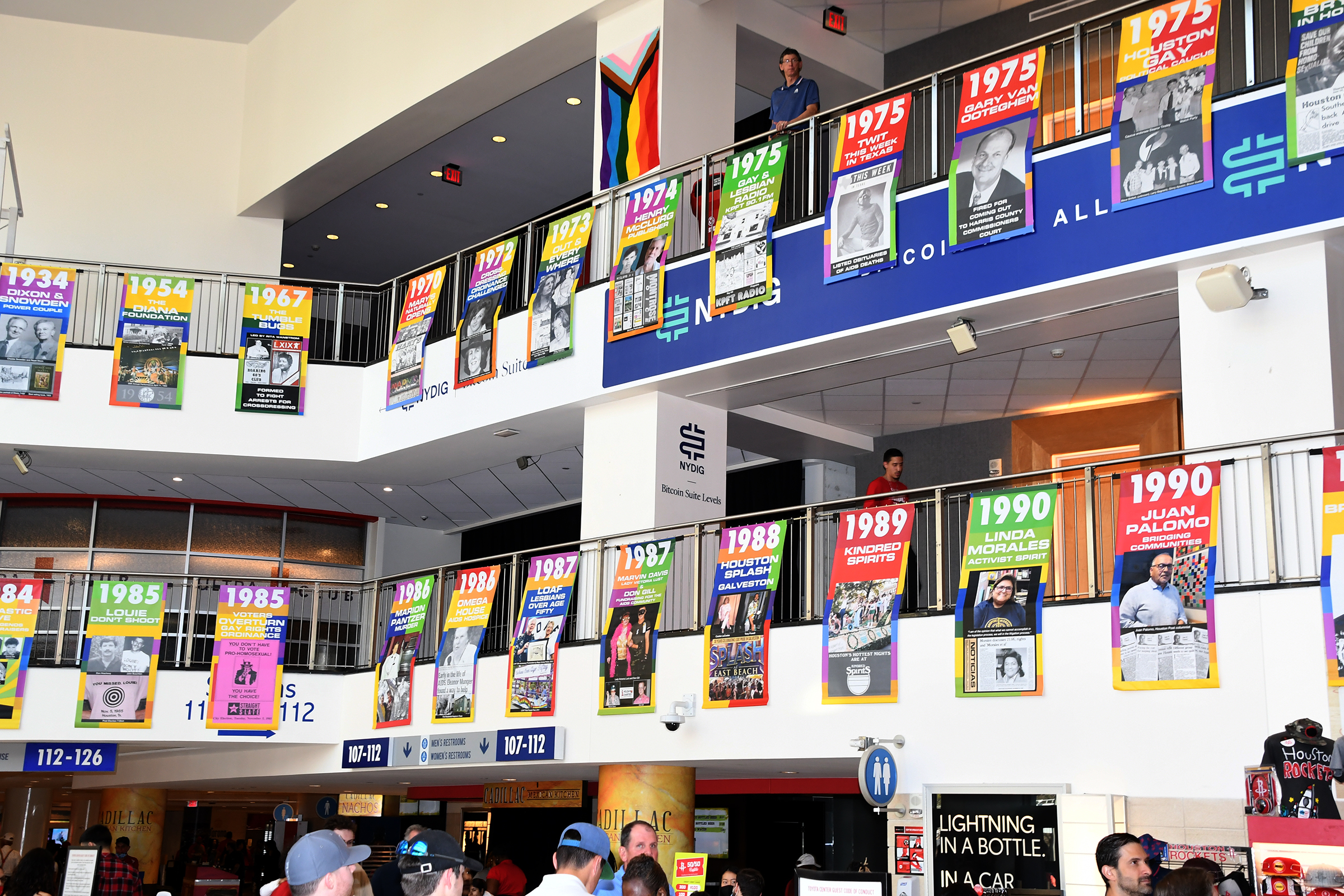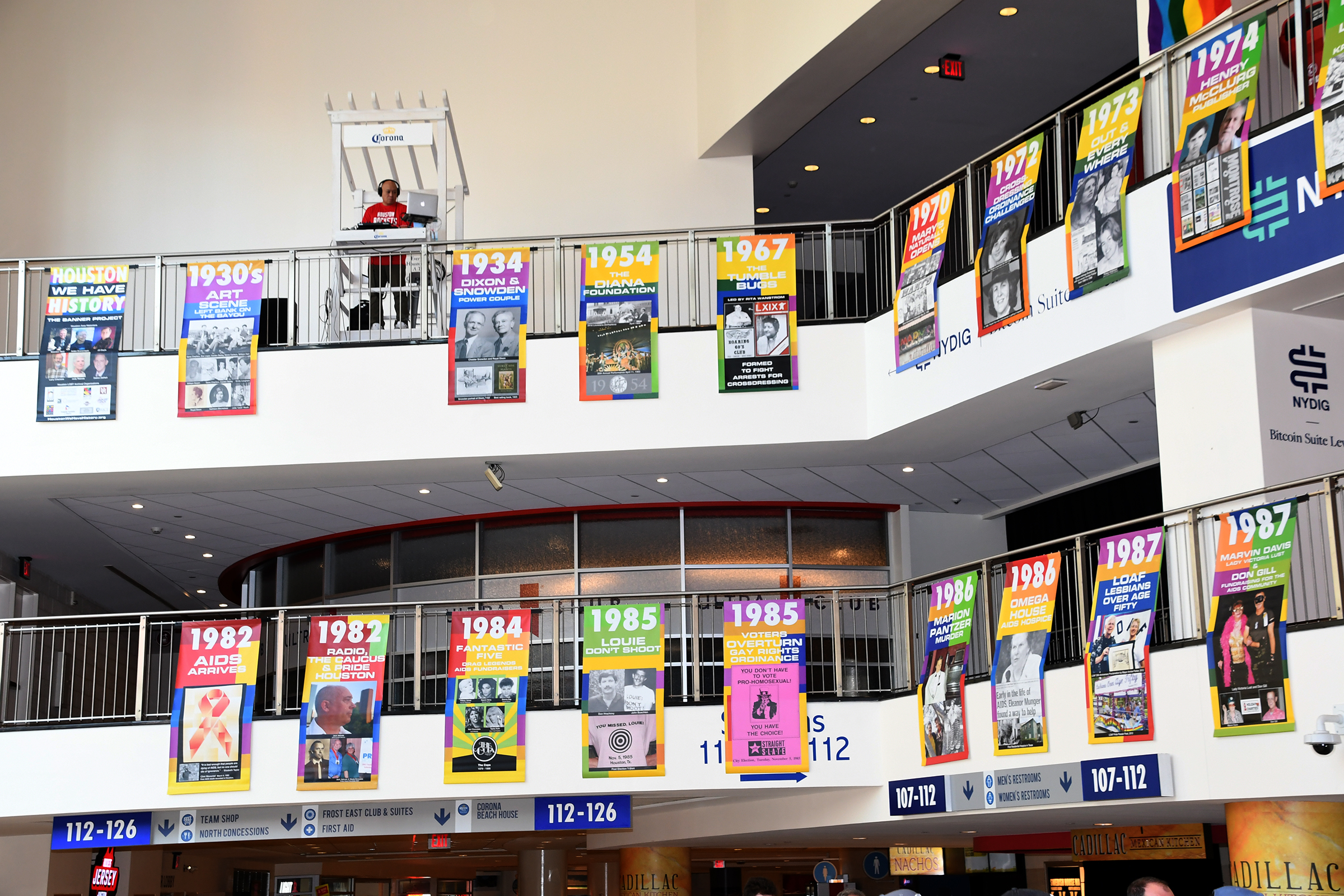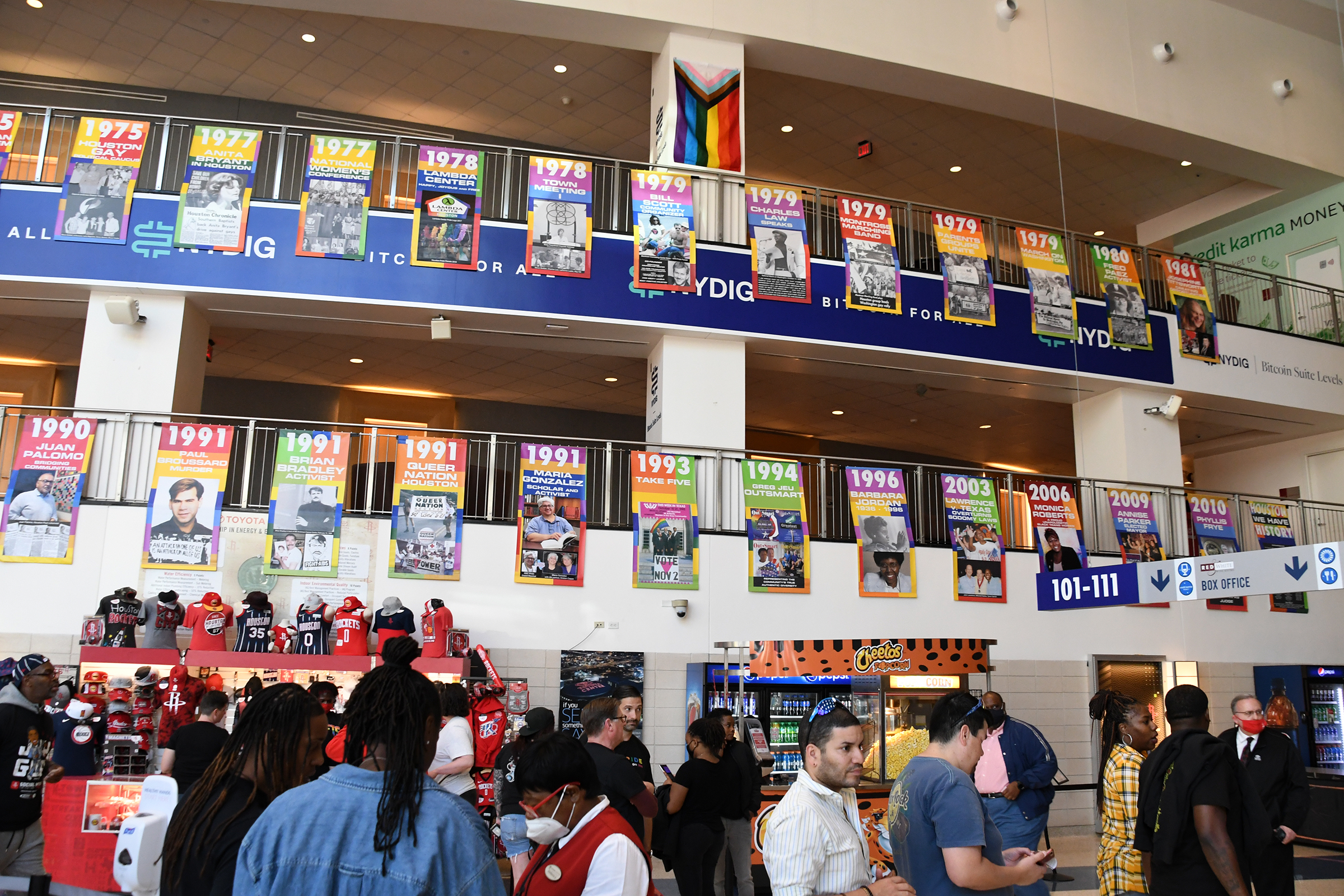 Thank You to our Pride In Business Sponsors!
We had over 50 sponsors support the Pride In Business Celebration! The support of our sponsors makes a difference for the work and mission of the Chamber.
Presenting Sponsor
Thank you to the Pride In Business Presenting Sponsor, HP, for your generous support of the Pride In Business Celebration! HP has been an amazing champion for the Chamber and the LGBTQ+ community. We appreciate HP's support!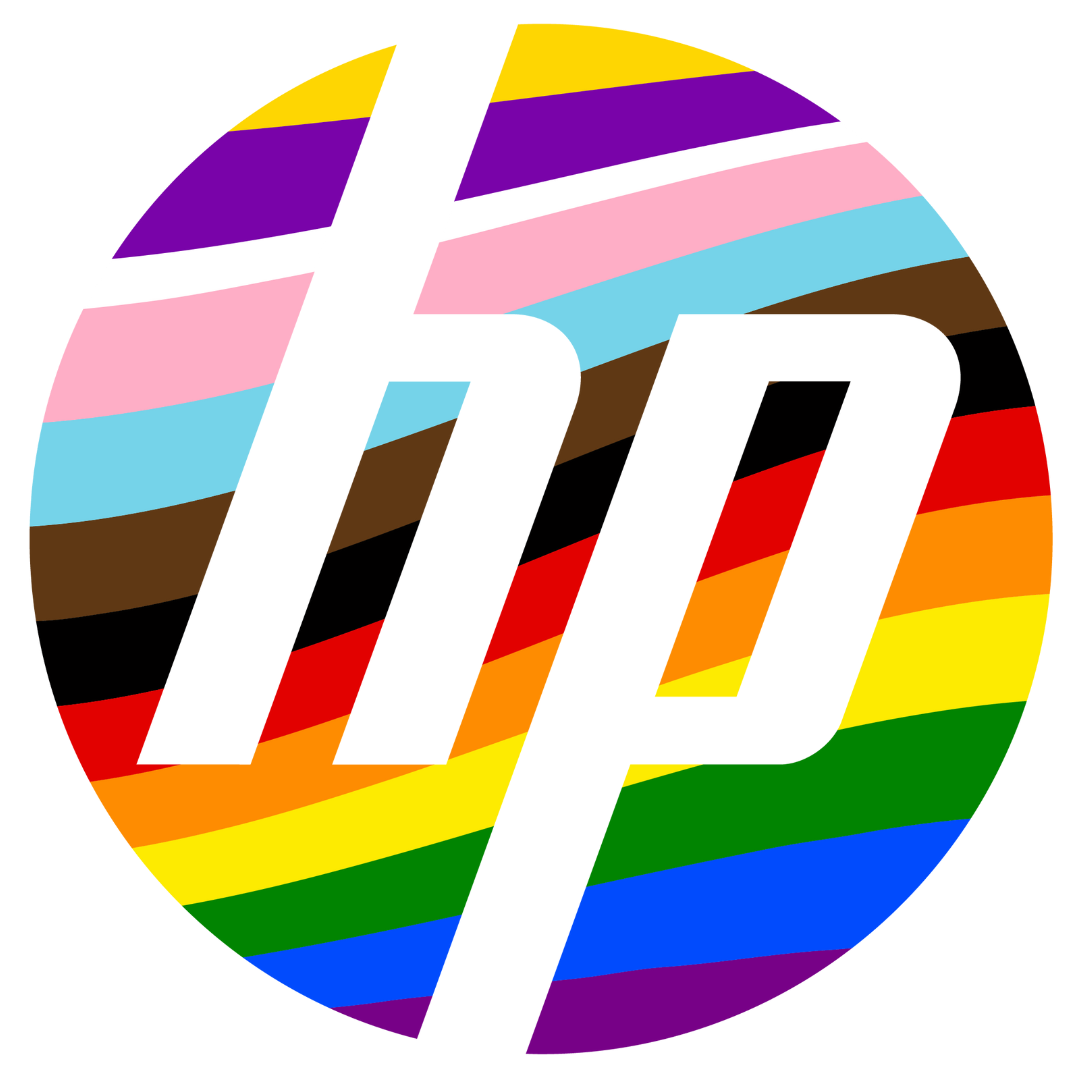 After Party Presenting Sponsor
After Party Celebrate Sponsor
After Party Rainbow Sponsors

Clay Melder & Alberto Gutierrez
Stephen Miranda