Business Level Membership Benefits
The Chamber provides tremendous value to member businesses through business development opportunities, marketing exposure to businesses and consumers, including the LGBTQ+ market, representation in the regional and national LGBTQ+ and business communities, resources for business growth and operation, and advocacy for equal rights and business-friendly public policy.
The Chamber encourages businesses of all sizes and industries – LGBTQ-owned and LGBTQ-friendly (allies welcome and encouraged!) – throughout the Greater Houston region and beyond to join our vibrant network of businesses and corporations.
Investing in membership is not only an investment in your business but support for the Chamber's mission focused on economic opportunity and inclusion for the LGBTQ+ and Allied community.
Joining the Chamber is easier than ever and gives you the freedom to connect in ways that serve and grow your business. In fact, it's just smart business!  You can easily apply online to start your membership.  When you join the Chamber, you, your company, your employees, and the community all benefit. If you want to increase your visibility, develop your employees, and become part of a positive force in the Greater Houston LGBTQ+ & Allied economy then YOUR business belongs in the Chamber.  The Chamber is open to businesses of all sizes, sole proprietors and independent agents regardless of sexual orientation, gender identity, or gender expression.
The Chamber is dedicated to fostering an inclusive business community that promotes economic inclusion, connects members and advocates on their behalf. Simply put, we work to achieve equality and equity through business
. We are a powerful force for business advocacy and a valuable resource for our members and community.
The Chamber is a member-funded organization. We do not receive any funding from any federal, state or local government. We appreciate the support of our members to support the collective work to build a growing and thriving LGBTQ+ and Allied Business Community.  Review the Business Level membership benefits below and become part of the Chamber today!
See how the Chamber connects customers with inclusive businesses & organizations in the Greater Houston area.
Membership Investment Options
The Greater Houston LGBT Chamber of Commerce offers five different Business Level member benefits packages from which to choose (details below). The information below outlines the benefits for each level. Choose the membership benefits level that meets your goals and budget. You can upgrade at any time.
Joining the Chamber is easier than ever and gives you the freedom to connect in ways that serve you and your business.  Join Today!  We look forward to welcoming you as our newest member!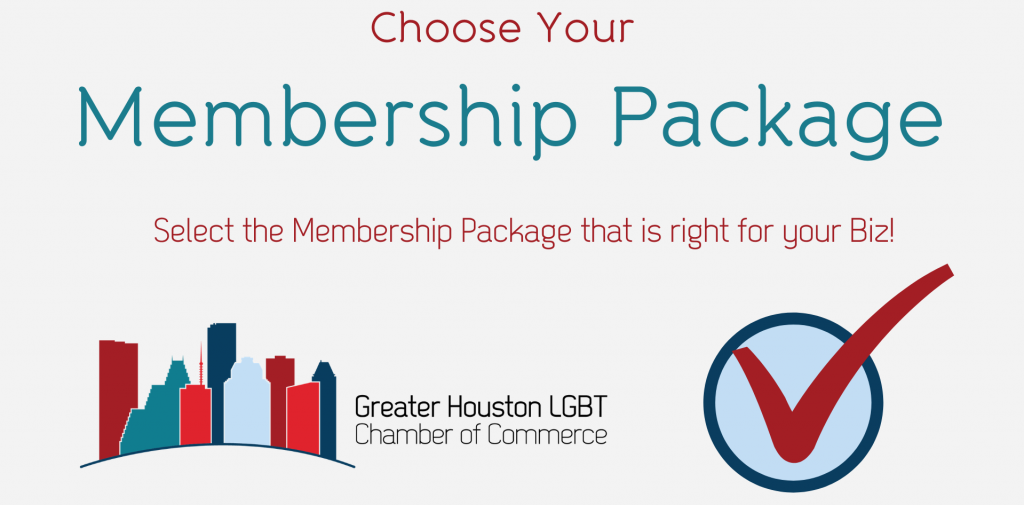 Companies with 100+ employees or businesses looking for additional visibility are invited to explore the Chamber's Corporate Partner levels. Learn more here.
Membership dues and renewals are based on the join date and will renew annually as long as the membership is in good standing. Members must abide by the Chambers' Standards of Business Conduct & Ethics to remain in good standing.
Don't own a business but want to connect with other professionals and support the Chamber's mission focused on LGBTQ+ economic inclusion?  
Individual/Professional Memberships are for non-business members and who would like to be connected with the Greater Houston LGBT Chamber of Commerce and who do not have or promote a business. Membership options for Individuals are also available. An individual membership is a great way to connect with LGBTQ+ and Allied professionals and community in the region!
Visit the Individual/Professional Membership Page to learn more and apply.  Join TODAY and get connected to some of Houston's best LGBTQ+ networking opportunities!
Young Professionals 
Are you an LGBTQ+ young professional between 21-35? Become a Lambda NextGen member TODAY!
Lambda NextGen is the Chamber's Young Professionals Group. It is Houston's first young professionals networking group, ages 21-35, focused on bringing LGBTQ+ professionals together to build a strong connection in an ever-changing community.
The Lambda NextGen program hosts regular events and programming around the city and region throughout the year to build and connect a thriving LGBTQ+ Young Professional's network.
Learn more about the Lambda NextGen program here.
Are you interested in donating to support our work?  Make a tax-deductible donation to the Chamber Foundation.
Thank you for your support!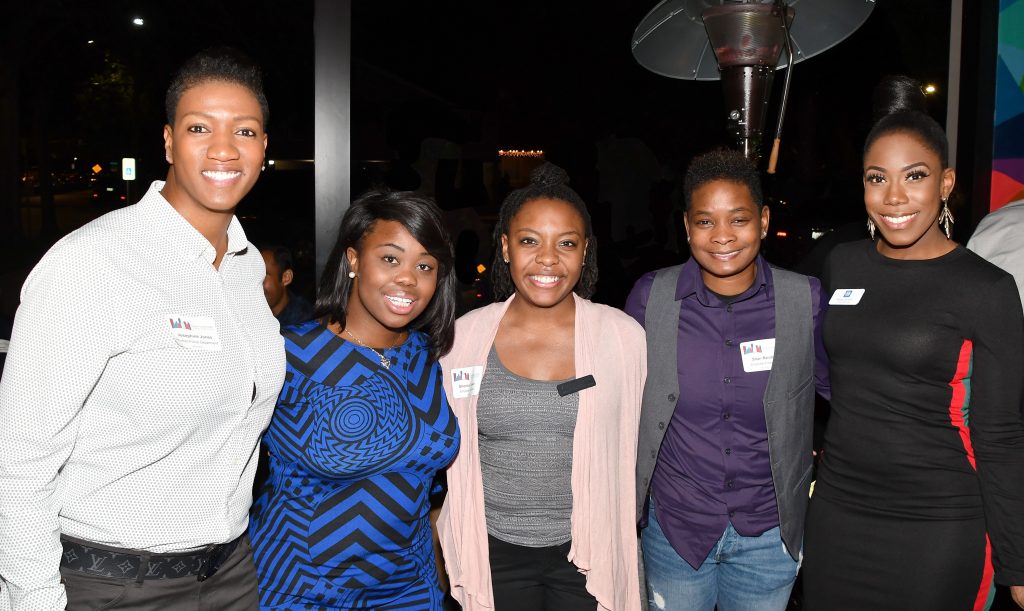 Please review the Chamber's General Policies and Business Standards at the links below.