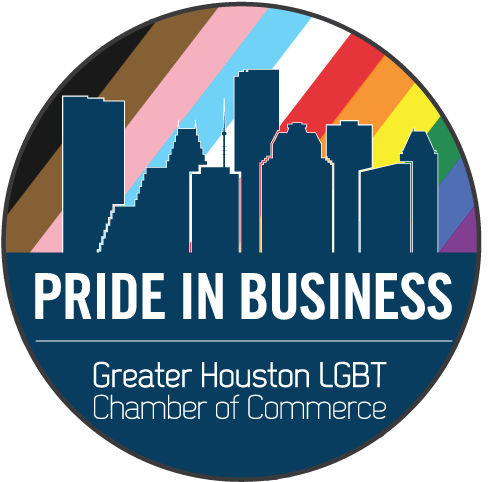 Congratulations to the 2021 Pride In Business Honorees!
The Greater Houston LGBT Chamber of Commerce held its signature event, Pride In Business, on June 24, 2021, to celebrate Pride Month and the Chamber's five year anniversary.  During the event, the Chamber launched the inaugural Pride In Business Awards.  The Pride In Business Awards recognizes the contributions made by Chamber members and Corporate Partners and other key stakeholders in building a more diverse and inclusive business community. 
Learn more about the 2021 Pride In Business Honorees below.