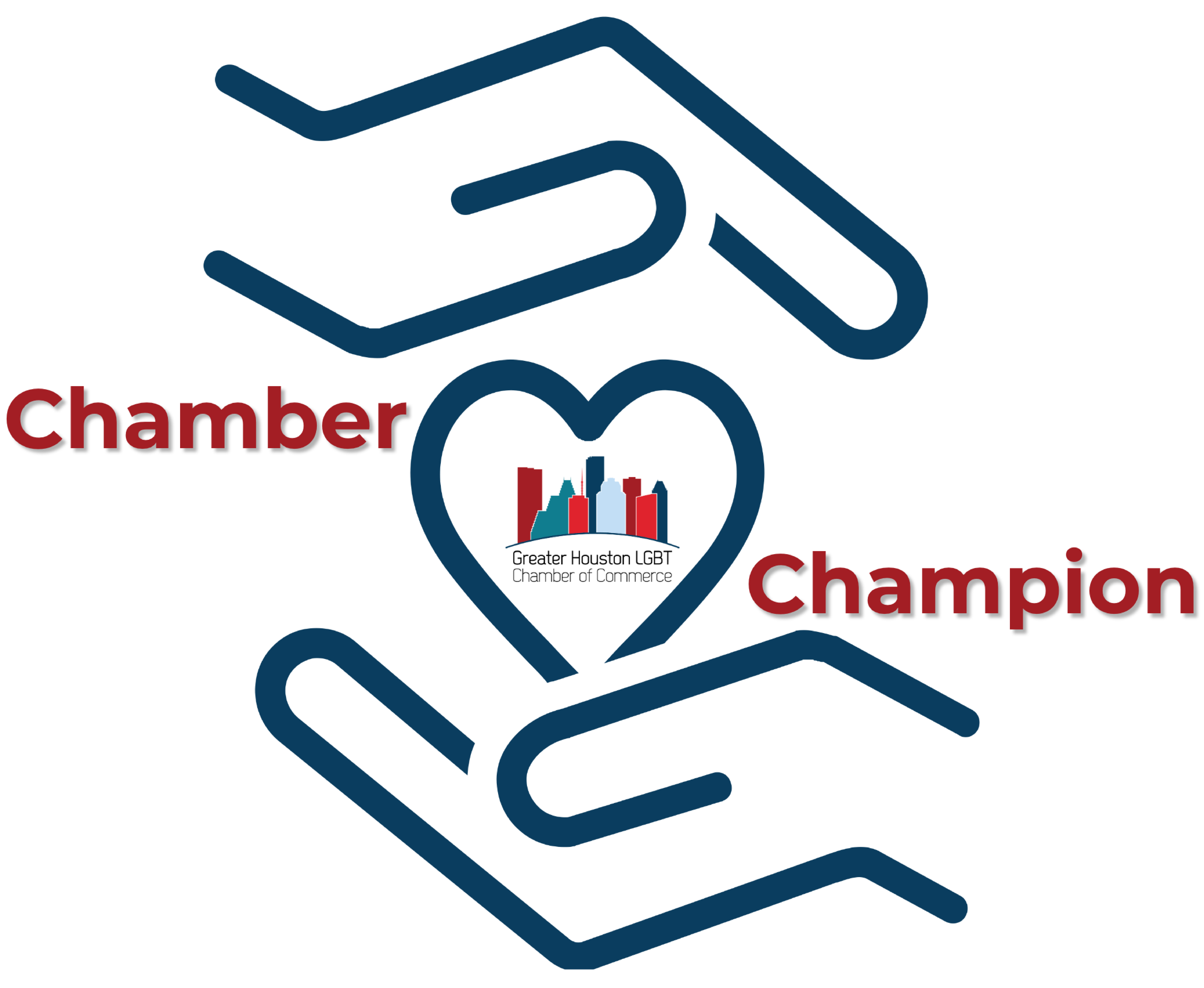 BECOME A CHAMBER CHAMPION!
Support Diverse-Owned Businesses
The Chamber Champion Fund is funded through generous support of Chamber Corporate Partners and other event sponsors throughout the year. The Chamber allocates various funding from our partners and event sponsorships the Fund.
The Fund underwrites an annual membership for businesses in the community, with a priority on minority, trans and women-owned businesses.  These are diverse-owned businesses who do not have the financial means to join the Chamber but can greatly benefit from programming, including learning opportunities to grow their business, and networking, to support their businesses.
Over the years, through the Fund, the Chamber has been able to support many diverse owned businesses including helping get businesses LGBTBE® Certified. These diverse-owned businesses have been able to connect with the Chamber and received valuable training and networking to help their businesses grow and thrive.
At the Chamber, we believe that this is what community is all about!
SUPPORT THE CHAMBER CHAMPION FUND
Become a Chamber Corporate Partner* and help underwrite a membership for a diverse owned business so they can fully engage with the Chamber.  Plus, this support helps the Chamber as well.  Win-Win!
Chamber Champions are highlighted throughout the year for their generous support of diverse-owned businesses. If you would like to learn more about supporting the Chamber Champion Fund, becoming a Corporate Partner or event sponsorship, please contact the Chamber at 832-510-3002 or info@houstonlgbtchamber.com.
Would you like to make a donation to support these diverse-owned businesses? Donate to the Pay It Forward Fund. Learn more here.
Are you a diverse-owned business who needs financial support for Chamber membership?
Apply for the Fund.
Through the Chamber Champion Fund and the Pay It Forward Fund, a one-year membership may be available to eligible businesses. Underwriting of memberships is subject to available funds at the time the application is submitted.
2023-2024 Chamber Champions
Thank you to these generous companies for their support of the Chamber Champion Fund and for helping diverse-owned businesses grow and thrive!