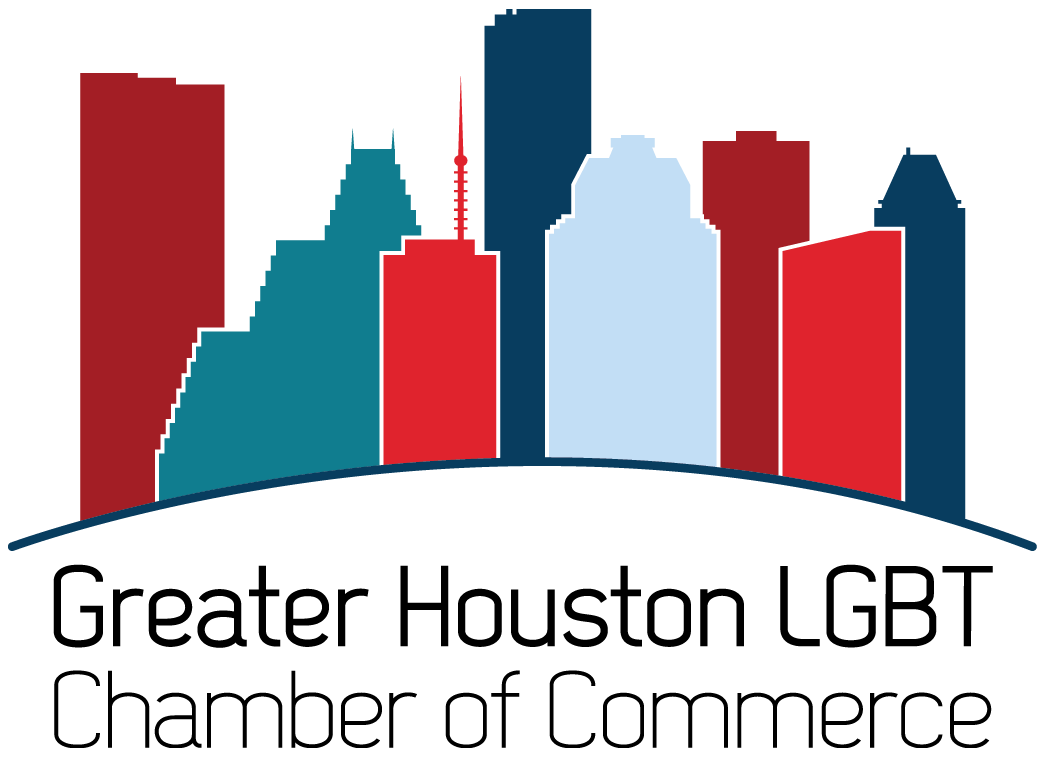 Step 1: Join the Chamber Today!
Step 2: Ready to get LGBTBE® Certified?
Start your certification application today!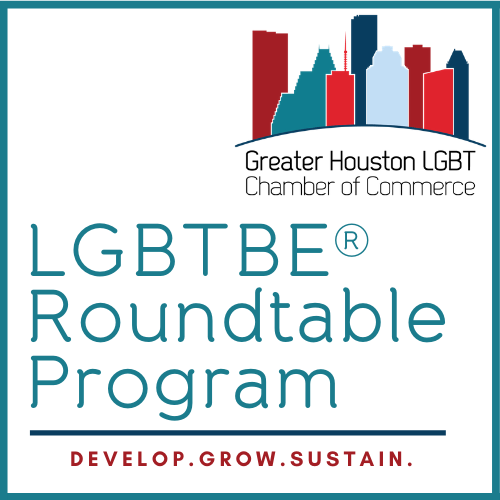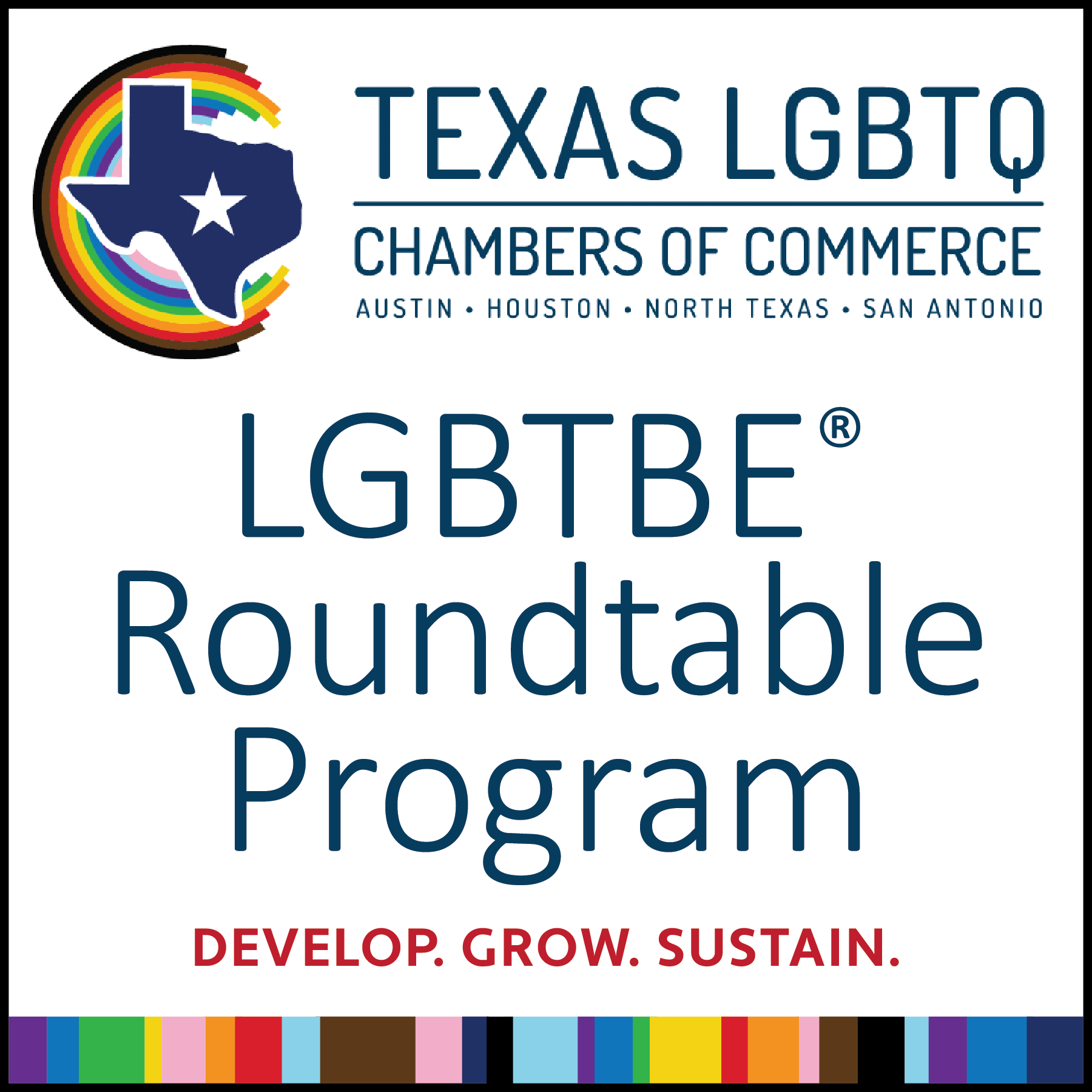 ​Get Your LGBTQ Owned Business LGBTBE® Certified!
The Greater Houston LGBT Chamber of Commerce is proud to partner with the National LGBT Chamber of Commerce (NGLCC) on the LGBT Business Enterprise (LGBTBE®) Certification program. Become a member of the Greater Houston LGBT Chamber and your application fee is waived.  Membership is regional and certification is national!   Win-Win!
The NGLCC is the nation's only third-party certification body that verifies that eligible businesses are majority-owned by LGBTQ individuals, and subsequently grants LGBT Business Enterprise® (LGBTBE®) designation to such businesses as part of its LGBTQ Supplier Diversity Initiative.
Why Should I Get Certified as an LGBTQ Owned Business?
Identifying your LGBTQ owned business through national diversity supplier certification adds value to your business by providing another channel through which to market your products or services.
Major U.S. corporations and the public sector are increasingly demonstrating a commitment to a diverse supply chain by not only creating inclusive work environments and marketing to a broad, diverse consumer base but also by purchasing products and services directly from LGBTBE certified businesses.
The Greater Houston LGBT Chamber was proud to lead the effort to work with Mayor Turner and the City of Houston Office of Business Opportunity to recognize LGBTQ-owned businesses in city contracting and procurement.  The first city in Texas! As an LGBTBE® Certified business, business owners have access to valuable resources and tools at the City of Houston.
By becoming a certified LGBTBE®, business owners are able to build relationships with America's leading corporations as well as governmental entities and generate prospective business and clients, and collectively team with each other for contracting opportunities.
Certified LGBTBEs are routinely sought after by NGLCC Corporate Partners and many Chamber Corporate Partners who are looking to increase their purchasing within diverse communities.
​Does Your Business Qualify for the LGBTBE® Certification?
Does your business meet the following criteria?
Be at least fifty-one (51%) owned, operated, managed, and controlled by an LGBTQ person or persons who are either U.S. citizens or lawful permanent residents
Exercise independence from any non-LGBTQ business enterprise
Have its principle place of business (or headquarters) in the United States
Have been formed as a legal entity in the United States
Have questions about the LGBTBE® certification? Learn more at http://www.nglcc.org/get-certified and visit the NGLCC's Frequently Asked Questions page or contact the NGLCC at 202-234-9181.
As an LGBTBE®, you'll have access to the full NGLCC network, which features more than 400 corporate and public sector partners expressly looking to do business with certified LGBTBEs.
Plus, the NGLCC's 1,600+ LGBTBEs cut across all industries, from construction to apparel to technology to professional services, and are seeking B2B opportunities and strategic partnerships with other LGBTBEs like you!
How Do I Get My Certification Fee Waived?
As a member of the Greater Houston LGBT Chamber, your application fee is waived.  The Greater Houston LGBT Chamber is an affiliate chamber of the NGLCC.
As part of the Chamber's relationship with the NGLCC, your certification fee will be waived if you're a member of the Greater Houston LGBT Chamber.  Plus, you get all of the benefits of membership!
Join the Chamber TODAY!  Yet, another great benefit of being a member of the Greater Houston LGBT Chamber!
What Are the Benefits for My Business?
Access to other LGBTBE certified businesses across the country for B2B collaboration and engagement as well as NGLCC corporate partners
Participation in special events, such as the NGLCC's International Business & Leadership Conference, where you are eligible for a reduced conference registration rate and eligibility to exhibit
Eligibility to participate in mentorship programs, leadership trainings, and scholarship opportunities presented by NGLCC Corporate Partners.
National certification and local benefits including national recognition by America's top corporations as a Certified LGBT Business Enterprise®
Registration in a national and exclusive database that is searched by corporations and other LGBTBEs for product and service needs
Recognition as a certified LGBTQ owned business in the Greater Houston Chamber of Commerce online Directory
Eligibility to receive corporate partner sourcing emails from the NGLCC and Greater Houston LGBT Chamber
Use of the LGBTBE® Certified business logo in your branding materials to identify your business as an LGBTBE® to a national network of corporations, business owners, government agencies, and affiliate chambers
Eligible to participate in the regional and statewide LGBTBE® Roundtable Programs
Why wait?  Join the Greater Houston LGBT Chamber and start your LGBTBE® Certification now!
LGBTBE® Roundtable Program
The Chamber supports our LGBTBE certified members through the LGBTBE® Roundtable Program, which offers connections and opportunities to help certified LGBTQ Business Enterprises thrive. The main goal of the LGBTBE® Roundtable Program is to foster the development, growth and sustainability of certified LGBTBEs who are members of the Greater Houston LGBT Chamber.
The LGBTBE® Roundtable Program is consistent with the Chamber's mission of supporting our members through business growth, education, and advocacy.  As an LGBT Business Enterprise and Chamber member, certified LGBTBE® businesses are automatically eligible to participate in the LGBTBE® Roundtable Program, which primarily includes exclusively certified LGBTQ+-owned companies.
We are proud of our Chamber Corporate Partners who are strong supporters of the LGBTBE® certification and demonstrate this through inclusive procurement practices such as United, Bank of America and Shell USA.  We partner with these companies to offer programming through the LGBTBE® Roundtable Program to connect our members to education, resources and business opportunities. Learn more about engaging with our Chamber Corporate Partners that recognize the LGBTBE Certification here.
In addition to the local/regional Chamber LGBTBE® Roundtable Program, we are proud to partner with the Texas LGBTQ Chambers of Commerce, to offer a statewide LGBTBE® Roundtable Programming and Networking for our certified LGBT owned businesses.  Check the Chamber calendar for upcoming LGBTBE® Roundtable events.
Our goal is to help your business GROW!  Join the Chamber today!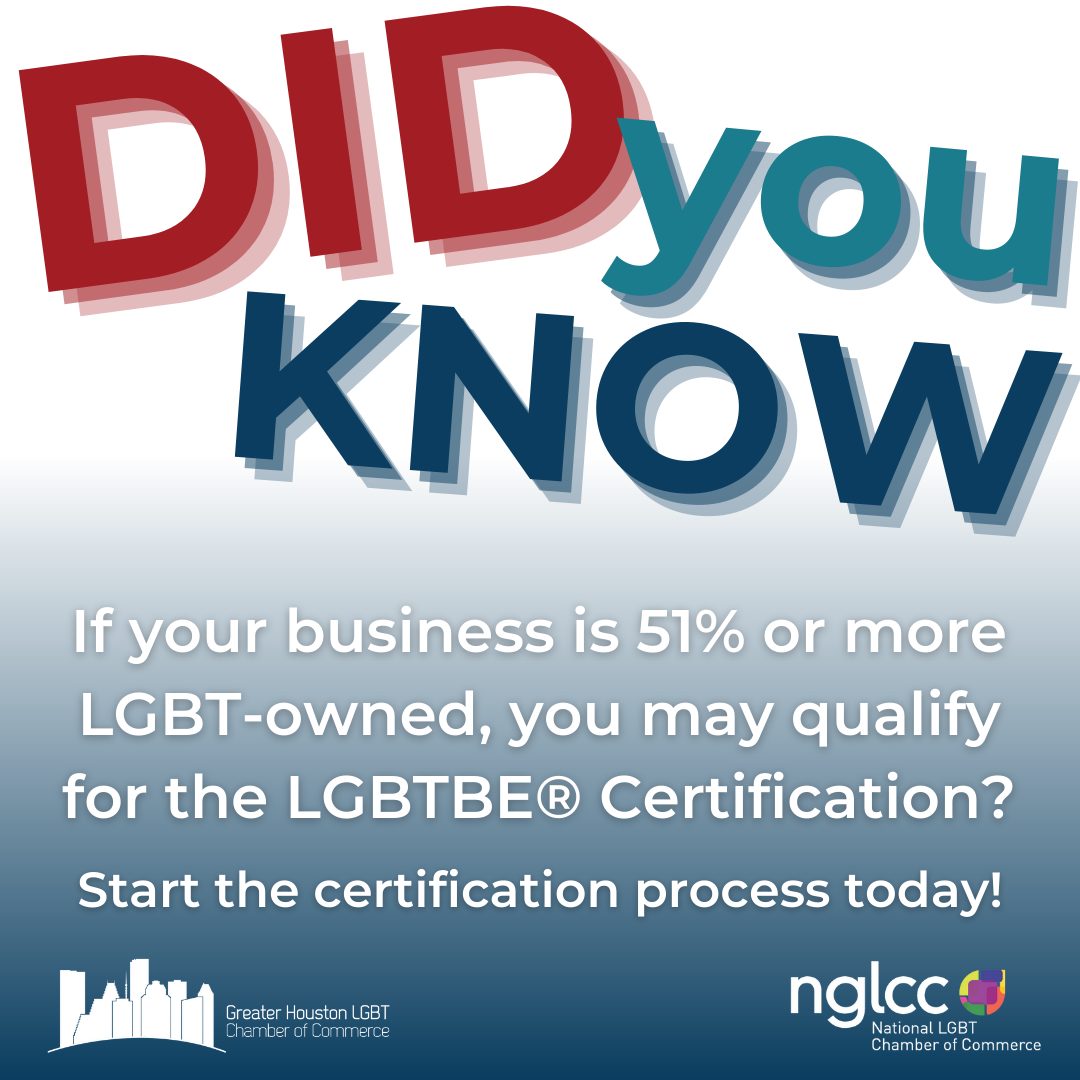 LGBTBE® Certification - Chamber Knowledge Library
Listen in for all things LGBTBE®!  Check out the recordings from past LGBTBE® workshops including the LGBTBE® Roundtable Program, How to Get LGBTBE® Certified and more.  Hear from supplier diversity experts about maximizing the LGBTBE® Certification to grow your biz! Want to participate in the live workshops?  Join the Chamber to attend these workshops in realtime and connect with supplier diversity experts and Chamber Corporate Partners!
LGBTQ Business Inclusion Executive Order Signing Ceremony with Mayor Sylvester Turner