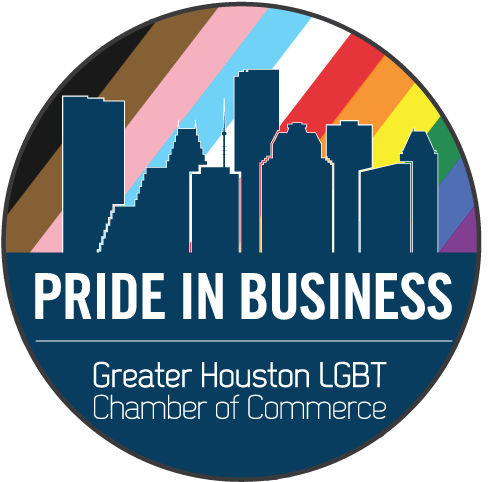 Held during Pride Month, the Pride In Business event is a unique opportunity to celebrate the important role of LGBTQ+ and Allied businesses in the Greater Houston economy. The event underscores how the LGBTQ+ & Allied business community works with the broader business community and public officials to realize a better Houston.
The virtual event this year is also a celebration of the Chamber's milestone 5 Year Anniversary! Starting in 2021, the event recognizes, through the Pride In Business Awards, the contributions made by Chamber members and other key stakeholders in building a more diverse and inclusive business community.
Pride In Business is the only event in Houston focused on the LGBTQ+ business community during Pride Month. Reserve your Pride In Business Sponsorship today!
Presented by the British Consulate-General Houston
Thursday, June 24, 2021
11:00 a.m. - 1:00 p.m.
Virtual networking opens at 11:00 a.m. Program begins at 11:45 a.m.
The Pride In Business Celebration will stream on ABC13.com and anywhere you stream Eyewitness News, including Roku, Fire TV, Apple TV and Google TV.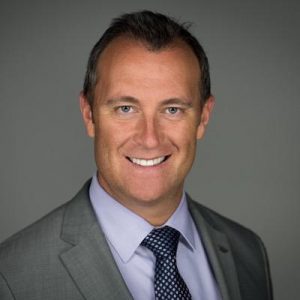 Louis A. Vega

President, North America
Vice President Government Affairs & Advocacy, North America
Over his 20+ year career at Dow, Vega has gained wide-ranging expertise, honed his strong business acumen, and led significant growth projects and business development programs. All of this has been augmented through his extensive international experience, which includes roles in Horgen, Switzerland; Washington D.C.; Dubai, UAE; Midland, Michigan; New York, New York; and Melbourne, Australia.
Previously, from 2011 to 2017, Vega served as chief of staff of the Office of the Chairman and CEO. Later, he was named vice president of Dow's Olympic & Sports Solutions business, where he served from 2014 to 2019. He most recently headed up Dow's presence in Australia and New Zealand as president and managing director for the two countries from 2016 to 2019.
A passionate leader who advocates for inclusion and works towards full equality for all, Vega strives to demonstrate how diversity can ensure enterprise success and deliver bottom line results. He was named to Australia's 50 outstanding LGBTI business executives in 2018 and 2019. A philanthropist and member of many nonprofit boards, Vega is also a proud multi-year member of the OUTstanding LGBT+ Role Models list.
Vega is a trustee of the Chemical Industry Labor-Management Committee and a member of the Trilateral Commission. And, in 2015, his alma mater, New Mexico State University, honored him with a Distinguished Alumni Award.
Prior to joining Dow, Vega had a series of roles in Washington, D.C. – from Capitol Hill to the Executive Branch – over the span of 12 years.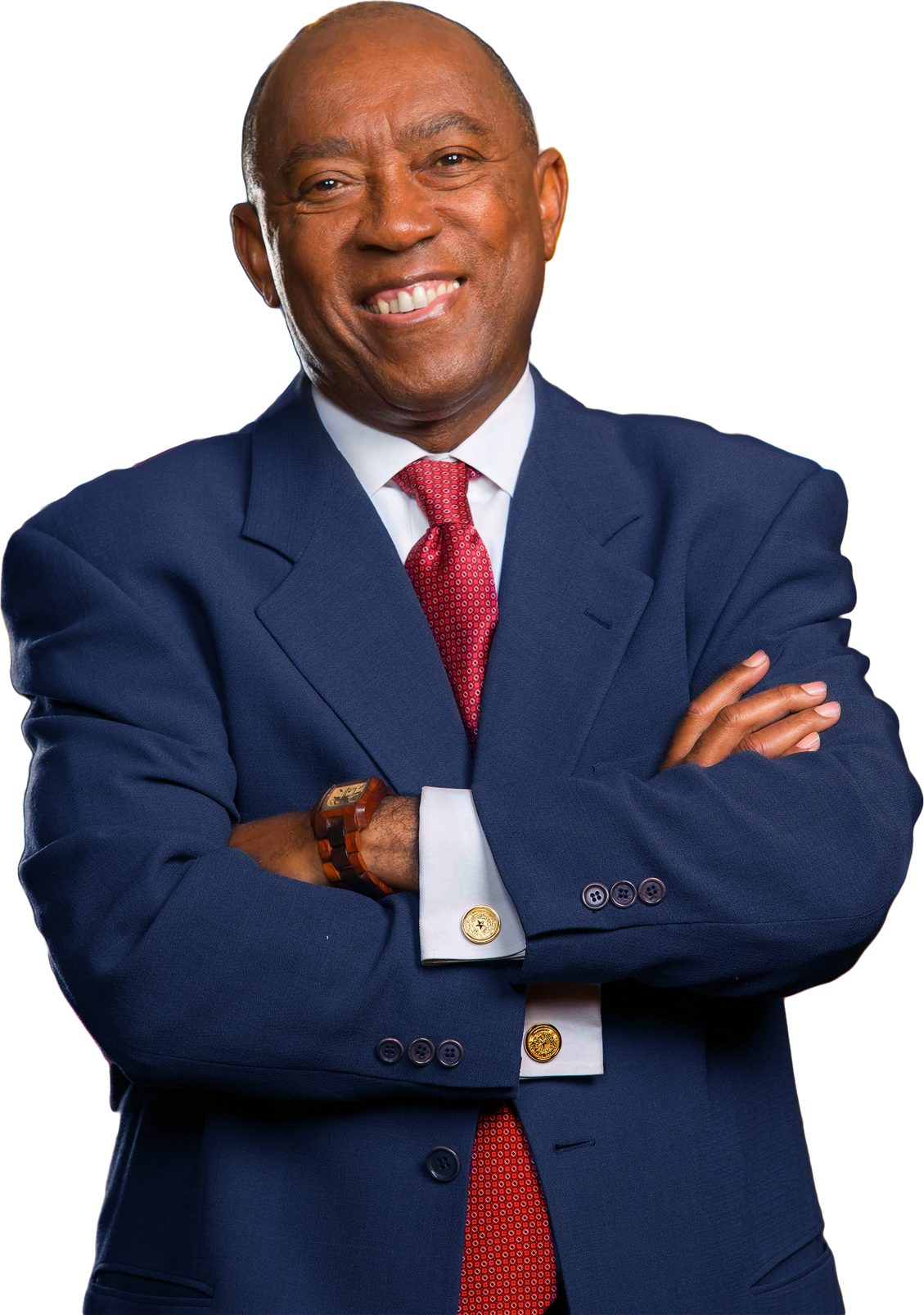 Sylvester Turner
Mayor of Houston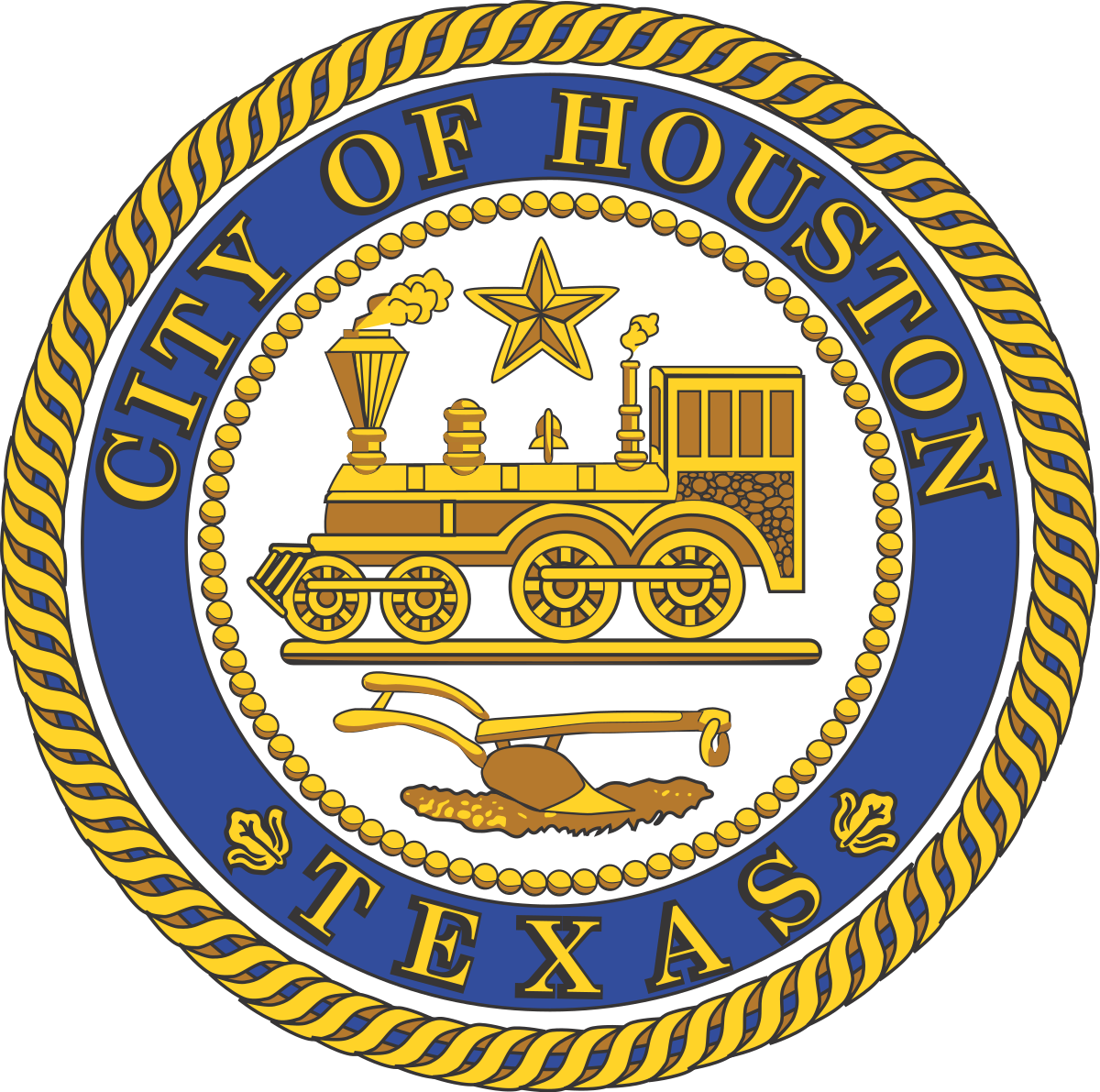 Elected in December 2015 and overwhelmingly re-elected in December 2019, Sylvester Turner is serving his second four-year term. He is Houston's 62nd mayor.
Before serving as Houston's mayor, Turner served for 27 years as the Representative for Texas House District 139. He worked on the House Appropriations Committee for 21 years and served as Speaker Pro Tem for three terms. He was appointed to several Budget Conference Committees to balance the state's budget and serve on the Legislative Budget Board.
As a life-long resident of Houston, Mayor Turner is passionate about his city and continues to live in the Acres Homes community where he grew up. He is a graduate of the University of Houston and earned a law degree from Harvard University. He began his law practice at Fulbright & Jaworski L.L.P. and later founded Barnes & Turner Law Firm.
Learn more about Mayor Turner here.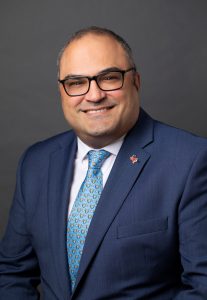 Consul General Richard Hyde
Her Majesty's Consul General in Houston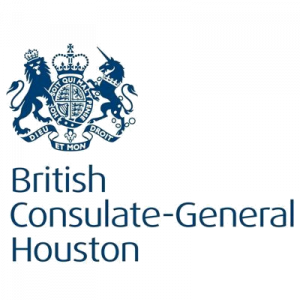 Richard Hyde commenced his position as Her Majesty's Consul General in Houston in June 2019. As Consul General, he has overall responsibility for leading the UK's engagement in the states of Texas, Oklahoma, Arkansas, Louisiana and New Mexico.
His business priorities and responsibilities include developing political ties between the UK and the consular district; enhancing trade and investment partnerships; promoting science and innovation links and supporting the delivery of consular services to the many British nationals who have made this region their home.
Richard is accompanied by his wife Jackie. They have 2 daughters who are studying in the UK.
Learn more about Consul General Hyde here.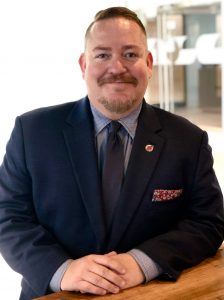 Justin Nelson
Co-Founder & President
Pronouns: he/him

Justin Nelson is the Co-Founder & President of the National LGBT Chamber of Commerce (NGLCC), the business voice of the LGBT community and the largest LGBT economic advocacy and business development organization in the world. NGLCC is the exclusive private sector certifying body for LGBT-owned businesses. In addition to over 50 LGBT affiliate chambers in the United States representing America's 1.4 million LGBT business owners, NGLCC leads economic development opportunities for over a dozen international affiliates.
Justin is the recipient of the 2016 Excellence Award by the US Pan Asian American Chamber of Commerce and the 2017 Disability:IN Global Disability Leadership Award for his work in building and leading cross-segment partnerships. He has also been named to the Global LGBT Power 100 by the UK's Guardian Newspaper, Top 20 Leaders We Admire by SmartCEO Magazine, and twice to The OUT 100, to name a few. Justin resides in Washington, DC and holds a B.A. from the University of Wyoming.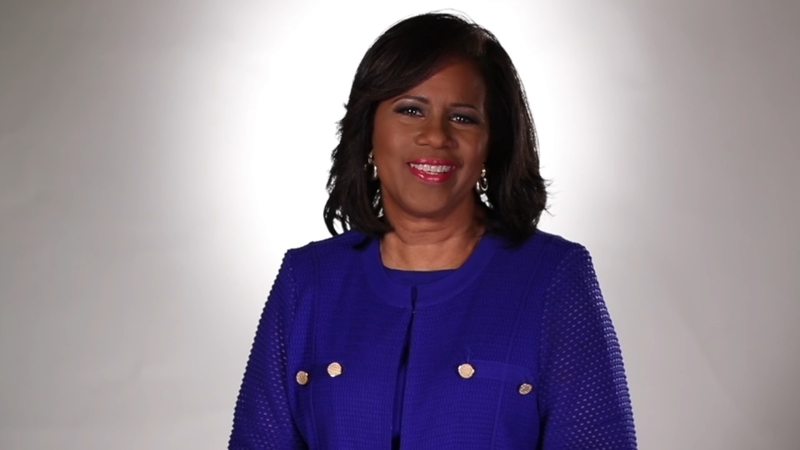 Melanie Lawson
Anchor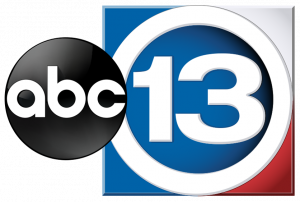 Award-winning journalist Melanie Lawson is a proud Houstonian and a product of Houston schools. Journalism has always been in Melanie's blood. She started first as a full-time general assignments reporter at Channel 13, then went on to become the co-anchor of Live at 5 and Channel 13's midday show, Eyewitness News at 11am. Melanie also hosts a weekly Community Affairs program called "Crossroads", focusing on issues and events around our city. Read more about Melanie Lawson here.
The Greater Houston LGBT Chamber of Commerce Pride In Business Awards recognizes the contributions made by Chamber members, Corporate Partners and other key stakeholders in building a more diverse and inclusive business community in Houston and the region.  The awards spotlight deserving companies and individuals and showcase the amazing work they are doing to support the LGBTQ+ community.
2021 marks the launch of the Pride In Business Awards which include:
The Chamber will also showcase 5 Year Anniversary Inaugural Members.  The recognition includes those organizations that have supported the Chamber since the launch of the organization including:
Inaugural Members
Corporate Partners
Founding Members
Strategic Partners
Learn more about this milestone celebration.
Sponsorship Opportunities

Pride in Business is a great opportunity to promote your company during Pride Month!
Presenting Sponsor - $10,000 (exclusive)

Platinum Sponsor - $5,000

Gold Sponsor - $2,500

Silver Sponsor - $1,000

Bronze Sponsor - $500
Download the Pride In Business sponsor packet to learn more about sponsor benefits.
Complete the Pride In Business sponsor form to reserve your sponsorship today.

Thank You to our Pride In Business Sponsors!
Drawing for
Houston Rockets Package
One person will be randomly drawn from the attendee list to receive a Houston Rockets Gift Package. Attendees must participate virtually in the event to be eligible for the drawing.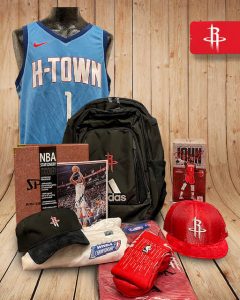 Thank you to the Houston Rockets for the support of Pride in Business.