Donate to support Chamber Member businesses with disaster recovery and support.
DONATE NOW

OPERATION HAVU: Hook A Veteran Up is one of Combined Arms Winter Storm Uri Relief Responses to place much needed items in the hands of vulnerable members of our veteran community. With easy-to-shop Amazon Wish Lists, drop-off donation boxes placed all around the city, gift card options, and one-click donation buttons, helping those who have given so much to our great nation has never been easier.
DONATE NOW

Black Girl Ventures Houston launched a $50K Relief Fund to help black and brown woman-identifying founders get back to business after suffering through the winter storm. In partnership with Chamber Members, The Cannon and The Breakfast Club, BGV Houston will reimburse plumbing and electrician expenses, create water pick up stations, and feed entrepreneurial women in need. Need help? Apply for support here. 

Our nonprofit member, the Montrose Center, suffered damage to the Harrington Senior Living Center including several burst pipes burst —mainly in the clubhouse and community areas—flooding the apartments of two of the seniors.  You can help LGBTQ Seniors to recover from the storms.  The Montrose Center is providing direct financial assistance for water, food, bills, repairs, and other basic needs. If you are able, you can donate directly to the Montrose Center in support of LGBTQ Seniors via bit.ly/helplgbtqseniors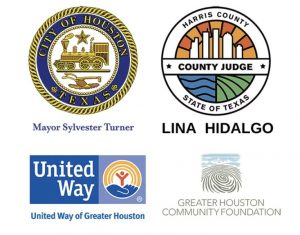 Houston Harris County Winter Storm Relief Fund
The Fund is dedicated to helping address Houstonians' unmet needs with respect to repairing homes from the damage wrought by the winter storm, including busted pipes and water damage along with short-term housing needs as they await those repairs. The City of Houston and Harris County have joined forces for this effort.  Learn more and donate here.
Winter Storm 2021 Updates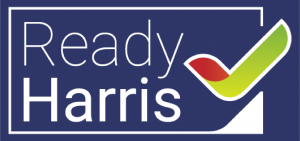 Harris County Homeland Security & Emergency Management
https://www.readyharris.org 

SBA Houston District Office
Winter Storm Fact Sheet
The deadline to file for physical damage is April 20, 2021. The deadline for economic injury is November 19, 2021.
Fact Sheet
Stay updated on the latest announcements from the SBA Houston District Office regarding business impact and recovery information.
https://www.sba.gov/offices/district/tx/houston
Sign up for SBA email updates - https://www.sba.gov/offices/district/tx/houston
SBA Disaster Assistance Loans
Low-interest federal disaster loans are now available to Texas businesses and residents as a result of President Biden's major disaster declaration, U.S. Small Business Administration's acting Administrator Tami L. Perriello announced.
The declaration covers 77 Texas counties as a result of the severe winter storms that began on Feb. 11, 2021. 
In consideration of the public health concerns due to the Coronavirus pandemic, on Tuesday, Feb. 23, SBA will establish a Virtual Business Recovery Center to provide personalized assistance to business owners. In addition, SBA will also open a Virtual Disaster Loan Outreach Center to help homeowners and renters.  Customer Service Representatives will be available to business owners and individuals to answer questions about SBA's disaster loan program, explain the application process and help each person complete their electronic loan application.
Virtual Business Recovery Center and
Virtual Disaster Loan Outreach Center
Monday – Friday
8 a.m. – 8 p.m. EDT
FOCWAssistance@sba.gov
(800) 659-2955
To be considered for all forms of disaster assistance, survivors must first contact the Federal Emergency Management Agency (FEMA).
CLICK HERE FOR FEMA WEBSITE
CLICK HERE FOR DETAILS, TERMS, ELIGIBILITY
CLICK HERE TO APPLY

Public Bulletin
Fact Sheet - Disaster Loans (English)
Fact Sheet  - Disaster Loans (Spanish)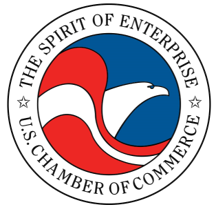 Small Business Recovery Guide
https://www.uschamberfoundation.org/disaster-preparedness-and-recovery-quick-guides/small-business-recovery
This guide is made possible by our Corporate Partner, Shell.


FEMA Emergency Aid Available for Texas
FEMA announced federal emergency aid has been made available to the state of Texas to supplement state, tribal and local recovery efforts in areas affected by a severe winter storm beginning on Feb. 11, 2021 and continuing.
Assistance can include grants for temporary housing and home repairs, low-cost loans to cover uninsured property losses and other programs to help individuals and business owners recover from the effects of the disaster.
Individuals and business owners who sustained losses in the designated area can begin applying for assistance by registering online at www.DisasterAssistance.gov or by calling 1-800-621-3362 or 1-800-462-7585 TTY.

Greater Houston Partnership
Resources for Business and Residents in Aftermath of Winter Storm
https://www.houston.org/news/resources-business-and-residents-aftermath-winter-storm