Tammi Wallace
Co-Founder and President & CEO
Tammi is the Co-Founder of the Chamber, former Steering Committee member and is part of the Chamber's Founding Leadership Council.  Her passion for economic inclusion and opportunity for the LGBTQ Business Community has been a driving force in the Chamber's growth since the launch of the organization.
In recognition of the progress made in advancing the Greater Houston LGBT Chamber of Commerce's strategic goals and the need to dedicate resources to achieve the longer-term vision for the organization, the Board of Directors named Tammi to the position of President and Chief Executive Officer to lead, manage, and execute day-to-day operations of the Greater Houston LGBT Chamber of Commerce.  This appointment recognized Tammi's many years of volunteer work with the Chamber behind the scenes at the local, state, and national levels, where she has been dedicated to bringing visibility to the LGBTQ+ Business Community.
Tammi utilizes her cross-sector experience to make a difference through her community involvement with various organizations. In 2016, she was appointed by Mayor Sylvester Turner to serve on the City of Houston's first LGBTQ Advisory Board. Tammi serves on the board of the Hollyfield Foundation and Montrose Management District. She is a past member of the Victory Fund Campaign Board and she co-chaired the 2015 and 2016 Victory Fund Houston Champagne Brunch resulting in record-breaking fundraising to help elect LGBTQ candidates across the country.
In 2019, she was recognized by BEQ magazine as a Legacy Leader.  She has been recognized as OutSmart Magazine's Gayest & Greatest Award for Female Business Person. Tammi was named Female Grand Marshal of the Houston Pride Parade in 2011 in recognition of her leadership and activism on behalf of the LGBTQ community.
Jonathan Marrs
Board Chair
Jonathan arrived in Houston in June 2013 to launch the U.S. division of a global energy consulting firm responsible for the United States and Mexico. He then went onto start the first U.S. registered apprenticeship programs in IT and Cybersecurity in the states of Maryland, Pennsylvania, and Virginia.
Jonathan is part of the Founding Leadership Council of the Greater Houston LGBT Chamber of Commerce. He was pivotal in the formation and launch of the Chamber in 2016. Jonathan also sits on the board for the British-American Business Council (BABC).
Passionate about both the UK and the US, he works for the UK's Department for International Trade in Houston as Head of Trade & Investment.  The Department for International Trade (DIT) helps UK-based companies succeed in the global economy including helping overseas companies bring their high-quality investment to the UK's dynamic economy.
Jason Rocha
Vice Chair

Jason is the Founder and CEO of The Woodlands Pride (TWP), an organization that strives to connect, celebrate, educate, and foster relationships in the LGBTQIA community while promoting equality, unity, and love in The Woodlands, Texas and beyond.  At their Second Annual festival in 2019, TWP welcomed over 6,000 attendees from all over the country.
In his day job, Jason is an Account Executive with Goosehead Insurance and helps guide clients with important insurance decisions. Jason was driven to serve his county by joining the military and served in the U.S. Army.  He was active duty from 2006-2010 with just over a year deployment to Baghdad in 2008-2009.
Jason is a native Houstonian, born and raised in the Spring area.  He is actively involved with The Woodlands Area Chamber of Commerce as a diplomat.  Jason serves as a Co-Chair of the Finance Committee.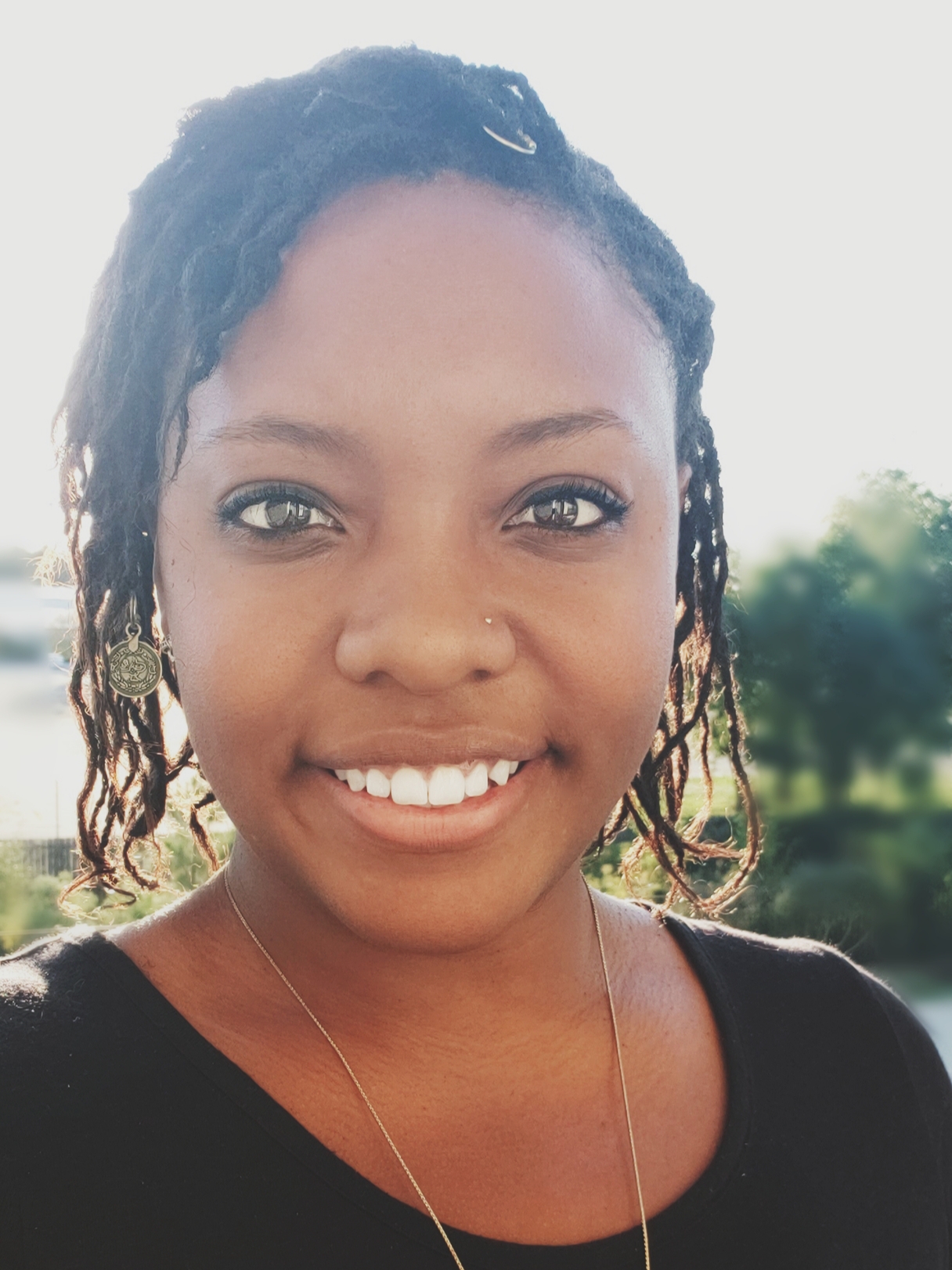 Shenice Brown
Treasurer
Shenice is the co-owner of Empower Financial, which provides personalized options to protect individual and businesses' human and financial capital through life insurance and annuity products. Empower Financial is LGBTBE® certified and serves clients in many states.
Shenice began her career in the tech industry with Microsoft and Hewlett-Packard, Inc (HP), which is what brought her from the northeast to Houston. Passionate about entrepreneurship, she now uses her project management and training skills in Empower Financial to protect families, foster growth, and give back to the community with financial literacy education.
She is also devoted to giving back through volunteer and charity work, spreading knowledge, and helping others. She volunteers with various LGBTQ nonprofit organizations. Shenice is committed to serving the LGBTQ community to make a difference for individuals, families, and businesses.  Shenice serves as a Co-Chair for the Finance Committee and Chair of the Membership Committee.
Tiffany Tosh
Secretary
Tiffany is the Founder and President of REFUGE Marketing & Consulting, an LGBTBE® certified firm. REFUGE is celebrating more than 10 years as Houston's "Safe Haven for Small Business".  REFUGE Marketing & Consulting was created to serve as a strategic marketing resource for businesses. They help businesses grow through all aspects of digital marketing including Branding, Website Design and Development, Content Creation, Online Advertising, Email Marketing, and Search Engine Optimization (SEO).  REFUGE also provides marketing consulting, training and coaching services to help businesses improve their internal marketing efforts.
A Houston native, Tiffany is passionate about her local community and most importantly local businesses. Tiffany has 25 years of marketing experience with almost 20 of them focusing on Digital Media and Marketing.
Tiffany is part of the Founding Leadership Council of the Greater Houston LGBT Chamber of Commerce and winner of the Chamber's 2018 Volunteer of the Year Award.  In the past, she served on HRC's National Board of Governors and in several positions on the Houston Steering Committee, including three years as Gala Tri-Chair. Tiffany is a Co-Chair of the Marketing & Communications Committee.
Jack Berger
Board Member

Jack has been with OutSmart Magazine for 15 years. He is a sales and marketing manager for Houston's LGBTQ voice. He spent the first 25 years of his professional career in sports marketing.
He came to Houston to be the Executive Director of the Greater Houston Sports Foundation and was involved in Houston's bids for the Super Bowl, World Cup and numerous national championships.
He is the current president of EPAH, the Executive and Professional Association of Houston. He was president of Bunnies on the Bayou for four years and has served on the boards of the Bayou City Performing Arts (Gay Men's Chorus), OutReach United and the Lesbian Health Initiative.
He is a Syracuse University graduate and is the extremely proud father of two Aggie sons.  Jack is a Co-Chair of the Programming & Events Committee.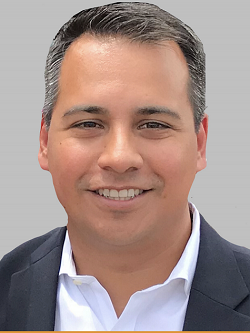 Thomas Lopez
Board Member
Thomas, a graduate of Texas A&M University, Class of '02, left the corporate world to pursue his passion of connecting people with the resources they need to pursue their goals.
After nearly 15 years of working in Human Resources across various industries, Thomas brings his experience of helping business leaders translate their version into action and is working to have EconomiWorks, a company he founded in 2018, serve as a new engine for that service offering.
Thomas believes in the old saying "work hard, play hard," so when he's looking for inspiration on how to satisfy all the many stakeholders of EconomiWorks, he enjoys time with his friends, family, and dogs, as well as "relaxing" while running, swimming, biking, practicing yoga, and podcasting about LGBT+ history.  He is the host of the widely popular podcast, "Let's Talk About Gay Stuff" which discusses historical events and people in LGBT+ history & culture.  Thomas is a Co-Chair of the Marketing & Communications Committee.
Gary Wood
Co-Founder & Chair Emeritus
Gary is the Founder & President of Integrus Solutions, a national recruiting and consulting firm specializing placing professionals in Data Analytics, Information Technology and Engineering & Energy Services. Additionally, Integrus Solutions also provides business consulting services to companies to help improve their recruiting capabilities and professional development services for individual candidates. Integrus Solutions is an LGBTBE®  certified firm.
For the last 20 years, Gary has dedicated his energy and efforts working with many local nonprofit and charitable LGBT organizations.  He currently serves on the board of the Montrose Center and is president of Outreach United, a nonprofit organization that he founded and is dedicated to bringing a more positive awareness and understanding as well as fundraising to the Houston LGBT community.  In 2010, Gary was named Grand Marshal of the Houston Pride Parade, in recognition of his volunteerism, fundraising, and activism.
Gary is a Co-Founder of the Chamber, former Steering Committee Co-Chair and is recognized as part of the Chamber's Founding Leadership Council.  He currently serves as Chair Emeritus of the Chamber.