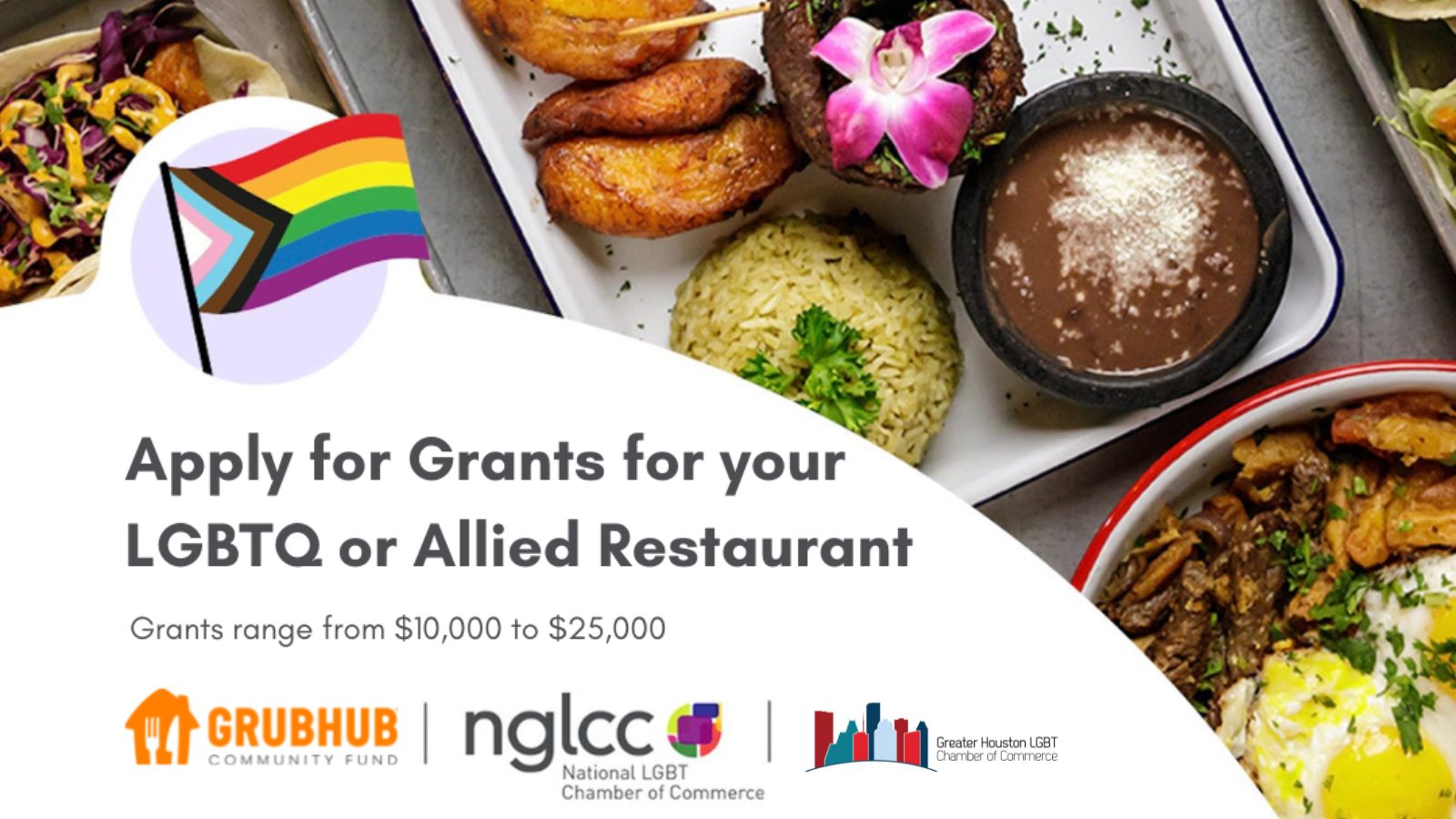 Grubhub, a leading online and mobile food-ordering and delivery marketplace with the largest and most comprehensive network of restaurant partners, and the National LGBT Chamber of Commerce (NGLCC), the business voice of the LGBT community and certifying body for LGBTQ+-owned businesses nationwide, announce the return of their partnership with the 2023 Community Impact Grant Program supporting LGBTQ+ and Allied-Owned restaurants.
Last year, this grant program gave out $70,000 to greater Houston area LGBTQ+ and Allied owned businesses. This year the program is back and better than ever! Grants are expected to range from $10,000 to $25,000 and funds can be used for things like updating security and security protocols, updating/purchasing new equipment, community involvement, marketing and PR services, updating digital/e-commerce presence, purchasing product, staff training programs, employee pay and/or staff incentivized wages, COVID-19 recovery, and maintenance/updating of current infrastructure, etc.

The Greater Houston LGBT Chamber of Commerce is proud to be one of more than 50 NGLCC Affiliate Chambers helping to amplify this opportunity to support local restaurants. Any grantee that is not already a member of the Greater Houston LGBT Chamber of Commerce will also receive a one year membership to the Chamber for free.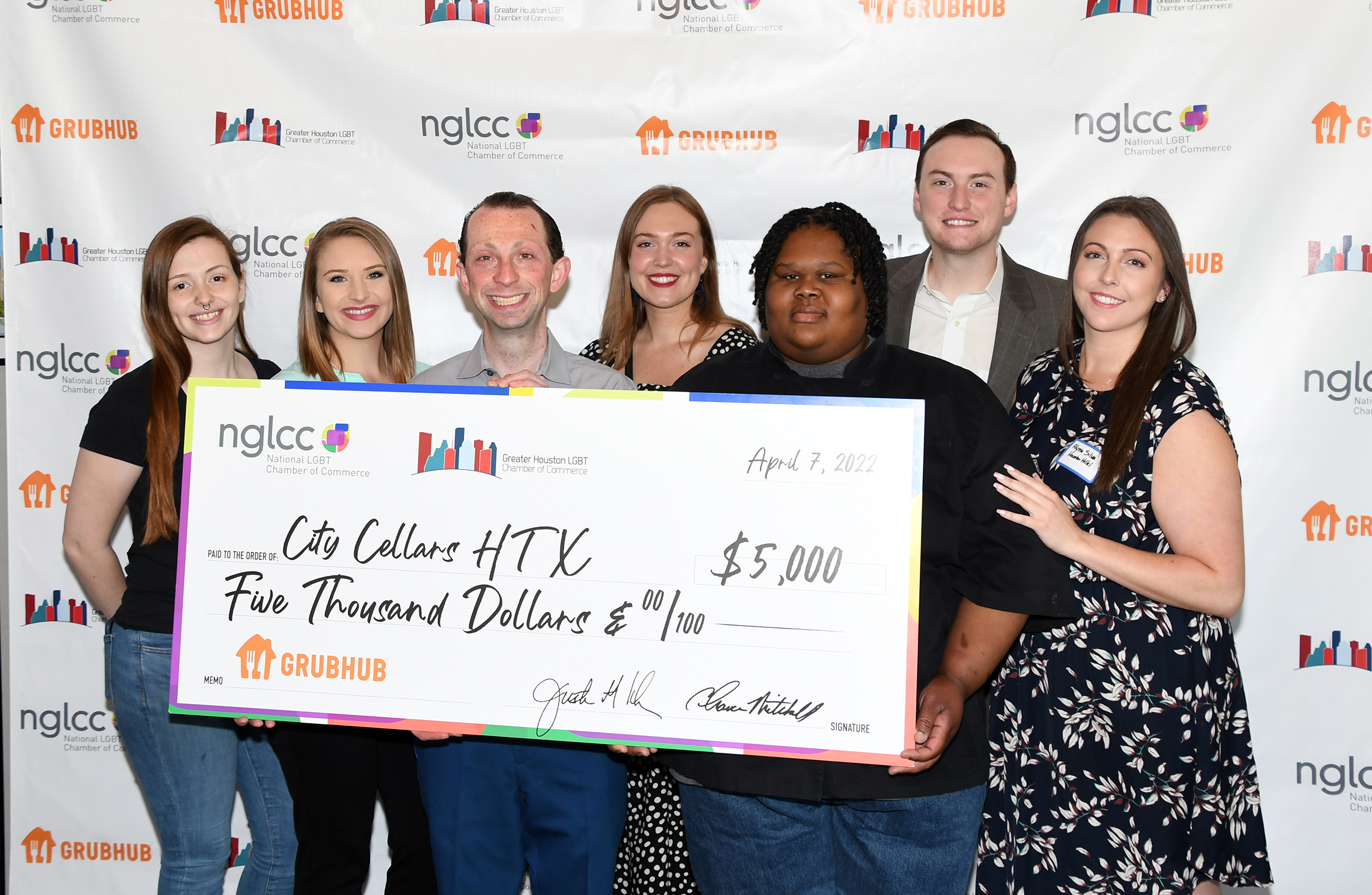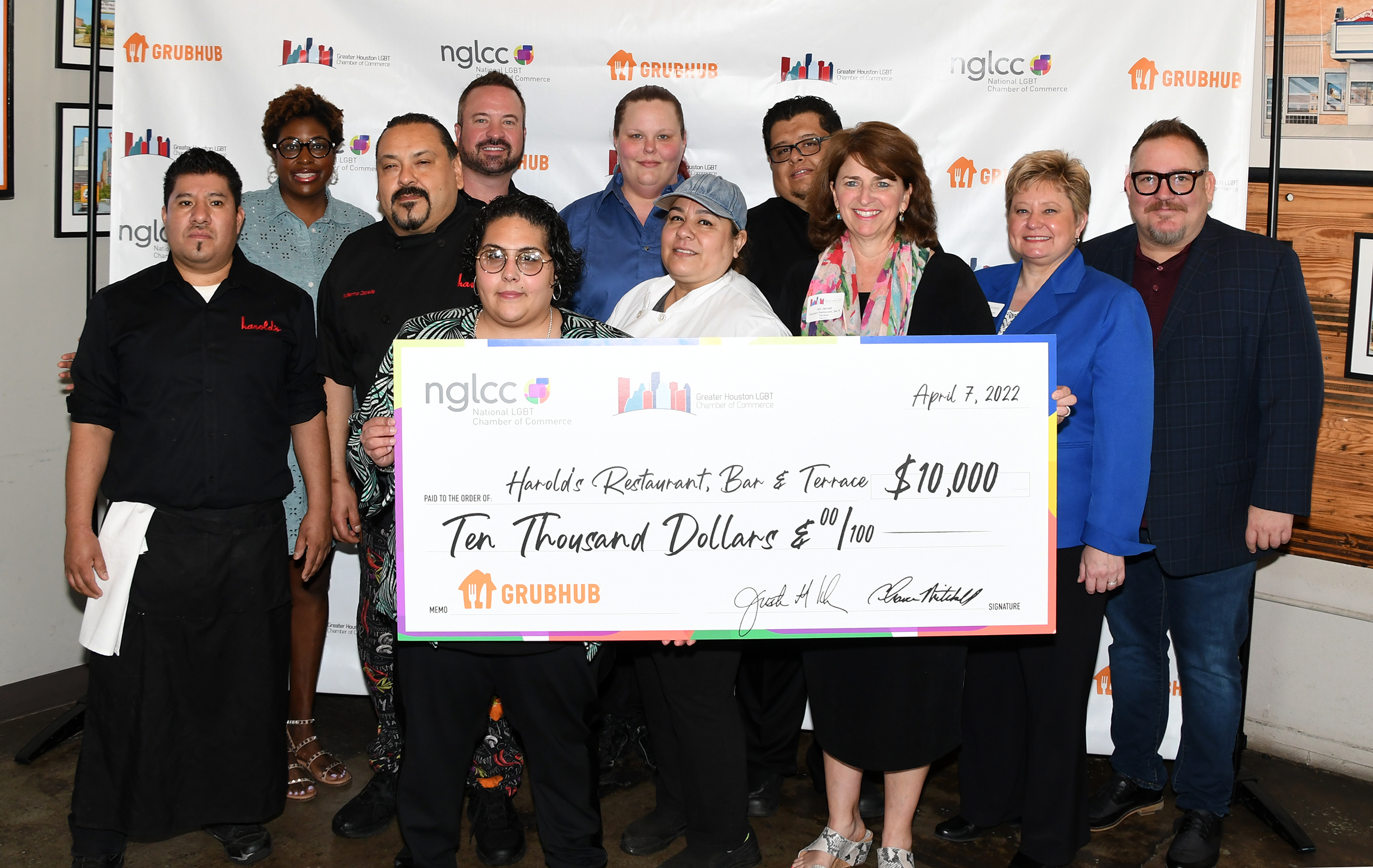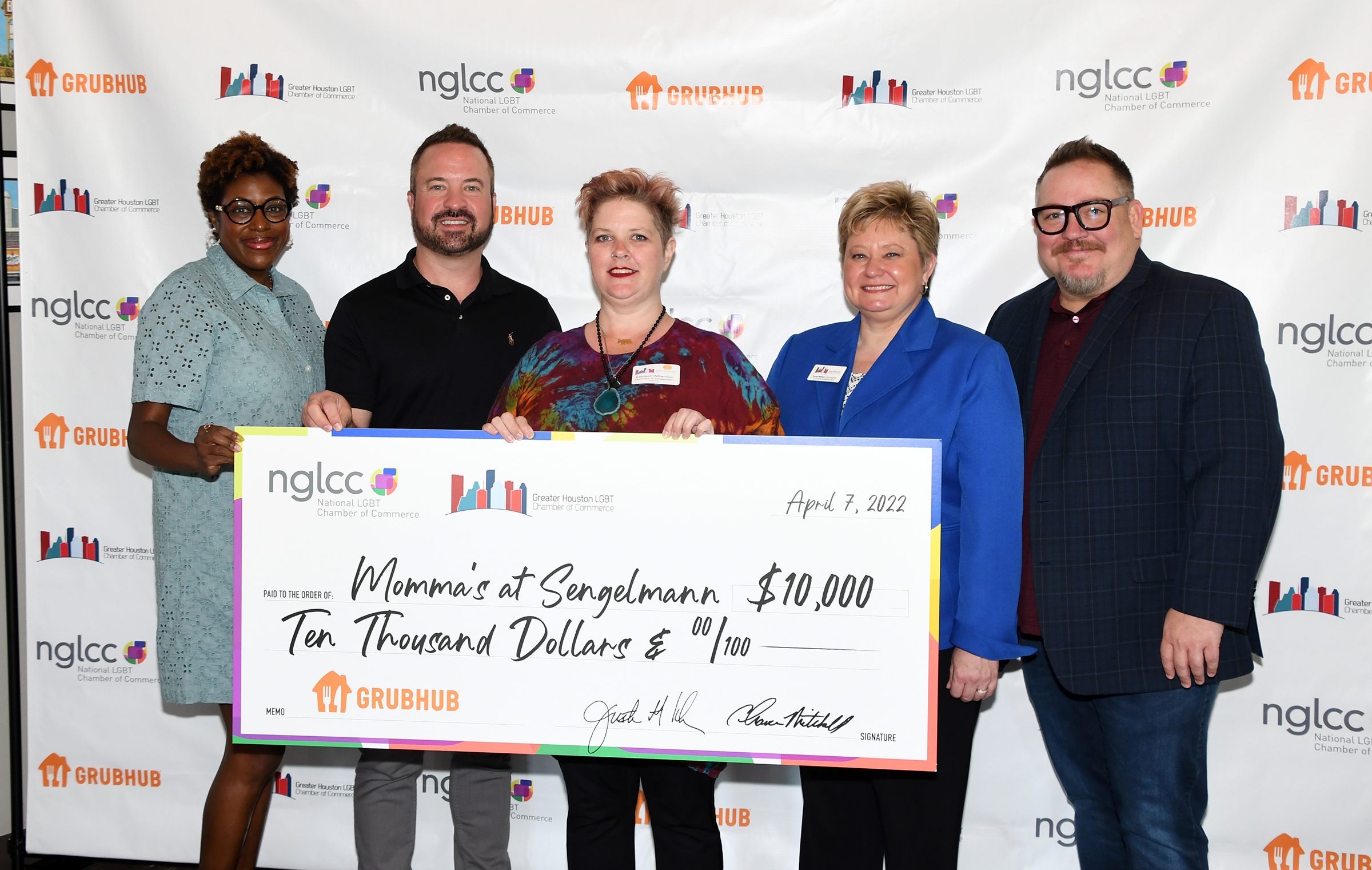 Applications for Houston-area restaurants will be open from Wednesday, February 15 through Wednesday, March 8, 2023. Grants will be awarded between March and June, 2023.
For more information on the Community Impact Grant Program regarding restaurant eligibility requirements, timelines, how to apply, and more, please visit nglcc.org/ghgrant or reach out to the NGLCC team with any questions at nglccgrants@nglcc.org.
To be eligible for the Community Impact Grant, applicants must:
1. Be an LGBTQ+-owned or LGBTQ+ ally-owned restaurant, bar or cafe that serves food
2. Provide proof that you are and LGBTQ+-owned or allied establishment
Please note: Partnership with Greater Houston LGBT Chamber of Commerce, NGLCC or Grubhub is not a requirement for application.
Applications open on February 15,2023

Past recipients ARE eligible to apply again

Applications need not focus solely on COVID recovery

Bars who serve food with a menu are eligible

Allied businesses are eligible

Applications close on March 8, 2023
The Chamber will gladly write letters of support for member businesses!
Local recipients of the 2022 Community Impact Grant Program were recognized during an event on April 7, 2022 held at Chamber Member and Grant Recipient restaurant Harold's Restaurant, Bar & Terrace. Seven Houston-area restaurants received grants in 2022 with over $70,000 distributed. Will your business be on the grantee list for 2023? Apply today!
Check out more photos from the 2022 event here and see the list of 2022 grant recipients here.
Thank you to Grubub and the NGLCC for your partnership and support of LGBTQ+ and Allied owned businesses!