The Greater Houston LGBT Chamber of Commerce is proud to have the following organizations as Corporate Partners.   Thank you to our Corporate Partners for your generous investment in the Chamber and your support of our work to build a thriving LGBTQ+ Business Community and our mission focused on economic inclusion.
Dallas-based Coca-Cola Southwest Beverages (CCSWB), a company of Arca Continental, is one of the largest Coca-Cola bottlers in the United States. CCSWB produces, markets and distributes Coca-Cola brands in Texas and parts of New Mexico, Oklahoma and Arkansas. We employ 8,100 associates who operate 7 production plants and 37 sales and distribution facilities, serving more than 31 million consumers.
Fertitta Entertainment, which owns the restaurant giant Landry's Inc., the Golden Nugget Casinos and the NBA Houston Rockets,  is one of the largest employers in America with over 60,000 employees.
We pride ourselves in creating a work environment that embraces diversity, pride, respect, and loyalty. Through leadership, innovation, and persistence, we motivate our teams to achieve their full potential.
At Amegy, our mission is to create a great place to work that reflects the communities we serve, where everyone counts, differences are valued and respected, and all employees are encouraged to contribute to business objectives.

Comcast is one of the nation's leading providers of communications, entertainment, and cable products and services. We employ over 100,000 employees nationwide, whose goal is to deliver the highest level of service and improve the customer experience.
Houston Dynamo FC is a Major League Soccer club comprised of the Dynamo 1st team, The Houston Dash, Houston Dynamo FC Academy. The Dynamo have won two MLS Cup championships and one U.S. Open Cup Championship. The Dash are a National Women's Soccer League club that won the 2020 NWSL Challenge Cup. The teams train at Houston Sports Park (HSP), the premier training facility in Southeast Texas, and play at Shell Energy Stadium in downtown Houston. 
HP is a technology company born of the belief that companies should do more than just make a profit. They should make the world a better place. Our efforts in climate action, human rights, and digital equity prove that we are doing everything in our power to make it so. 
With over 80 years of actions that prove our intentions, we have the confidence to envision a world where innovation drives extraordinary contributions to humanity. 
United is committed to creating a workplace where all employees feel included and empowered to make a measurable difference in its success. United offers policies, programs, benefits and recognition designed to reward and support the success of its diverse workforce. The airline is committed to reflecting each of the communities it serves. United is also committed to ensuring that it has diversity among its suppliers.


Cadence Bank is a regional bank that excels in two specific areas – above and beyond. Operating 98 branch locations in Alabama, Florida, Georgia, Mississippi, Tennessee and Texas, we provide corporations, middle-market companies, small businesses and consumers with a full range of innovative banking and financial solutions. Learn more at https://cadencebank.com/.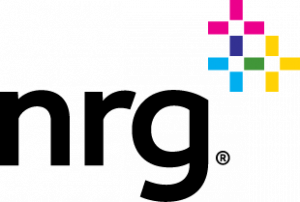 At NRG, we're bringing the power of energy to people and organizations by putting customers at the center of everything we do. We generate electricity and provide energy solutions and natural gas to millions of customers through our diverse portfolio of retail brands. A Fortune 500 company, operating in the United States and Canada, NRG delivers innovative solutions while advocating for competitive energy markets and customer choice, working towards a sustainable energy future. More information is available at www.nrg.com. Connect with NRG on Facebook, LinkedIn and follow us on Twitter @nrgenergy.
The Greater Houston LGBT Chamber gratefully acknowledges the support of our largest member investors, our Corporate Partners, for their help in fulfilling the Chamber's mission.