Brand Standards
The Greater Houston LGBT Chamber of Commerce has specific guidelines for the use of its logo. You may download a PDF of the Chamber's brand and logo standards here.
The Chamber Corporate logo is limited to specific uses approved in advance through the Chamber office. 
Please call 832-510-3002 for details.
Clear Space
To protect our brand's integrity, a defined "clear space" surrounds our logo. No other image or text should appear in this area. The dotted line around the logo indicates the clear space. The unit of measurement is determined by the total height of the logotype.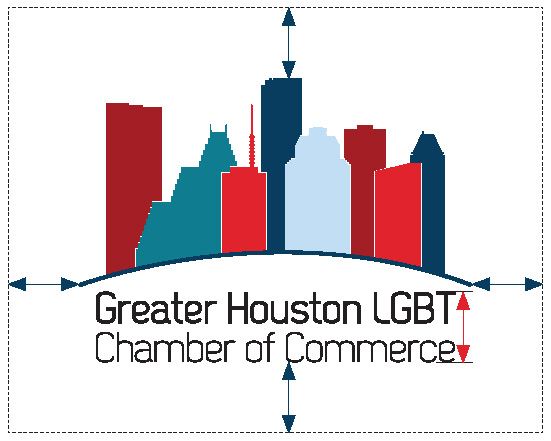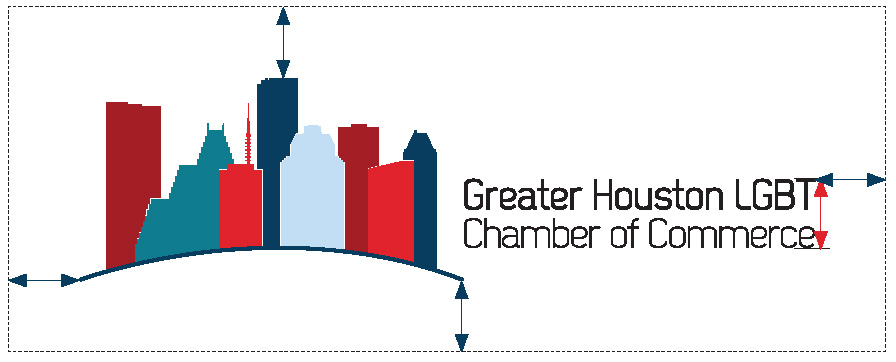 Hex Colors
Maroon = #A31E24
Teal = #1B7C8D
Navy Blue = #0A3D5F
Pale Blue = #C2DDF4
Scarlet = #DF242B