Become a Corporate Partner
Being a Chamber Corporate Partner offers broad exposure and significant brand visibility with the LGBTQ+ community as well as access to the LGBTQ+ Business Community.  A corporate partnership can help demonstrate your company's commitment to equality, diversity, equity, and inclusion.  Investing in the Chamber means investing in an organization that is aligned from a business perspective.  Our partnership with you helps to position your company as a strong LGBTQ+ advocate and our commitment is to bring visibility to our loyal Corporate Partners for their generous support and commitment.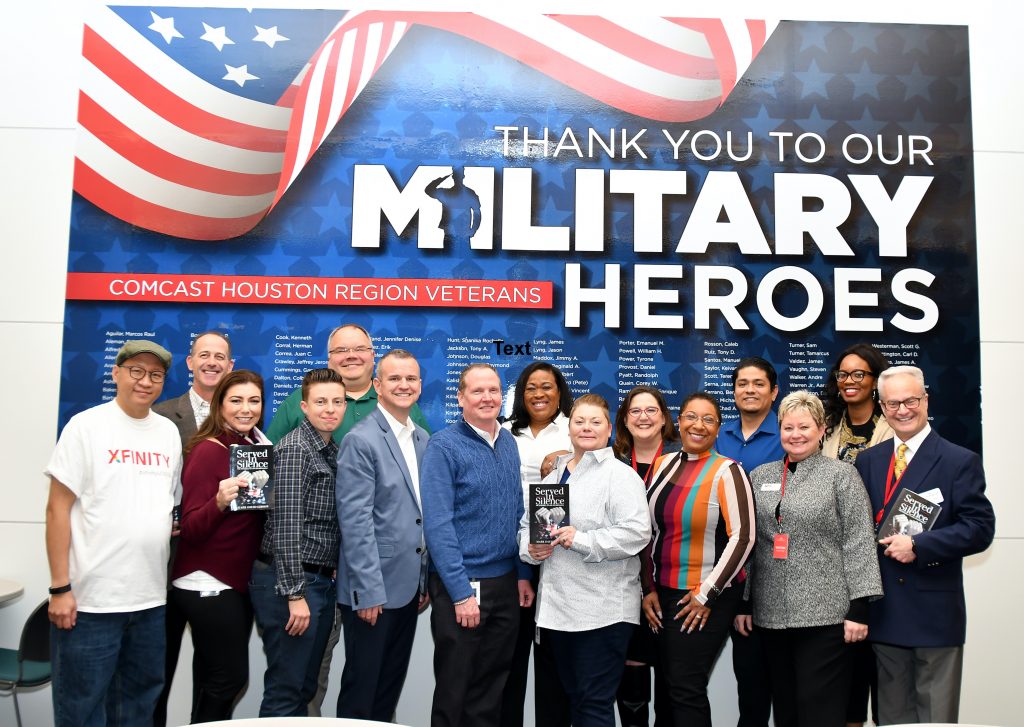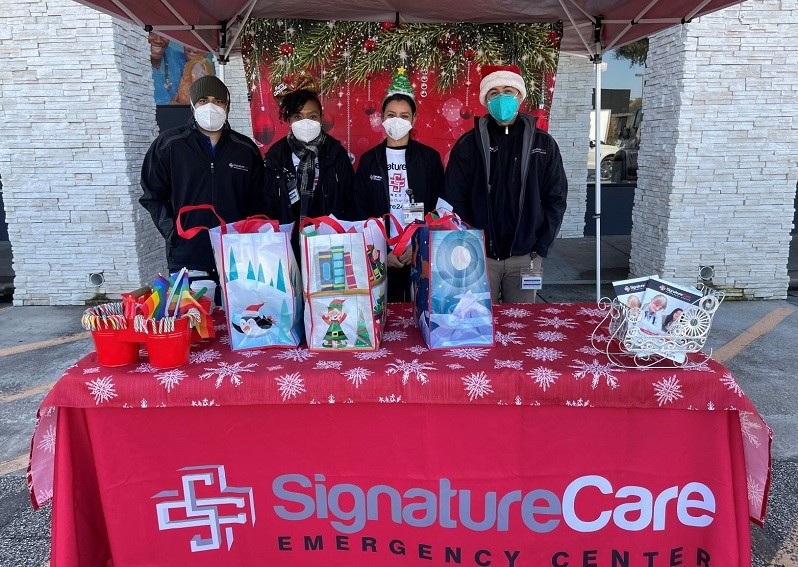 Invest in the LGBTQ+ Business Community
The investment that Corporate Partners make in the Chamber supports a thriving and growing LGBTQ+ and Allied Business Community in the region.  Join other companies, including Fortune 500, and become a Chamber Corporate Partner today.
Corporate Partners include companies in the region and across the country that provide significant support to the Chamber because they...
Recognize the value the Chamber brings to their company, the LGBTQ+ business community and the regional community
Want to reach LGBTQ+ businesses, consumers and/or prospective employees and raise brand awareness
Desire to support and provide resources to their LGBTQ+ employee community and entire employee base
Intend on demonstrating a strong commitment to and support of the LGBTQ+ community
Support economic opportunity and inclusion for the LGBTQ+ community
Showcase Your Investment in the LGBTQ+ Community
One of our goals is to raise brand awareness for our Corporate Partners and their commitment to LGBTQ+ equality and the LGBTQ+ Business Community. Throughout the year, we host a wide variety of programming and events where your company or brand will receive exposure and recognition for your partnership, including our educational sessions, Brewing Up Business, Biz Connect Mixer, and other events.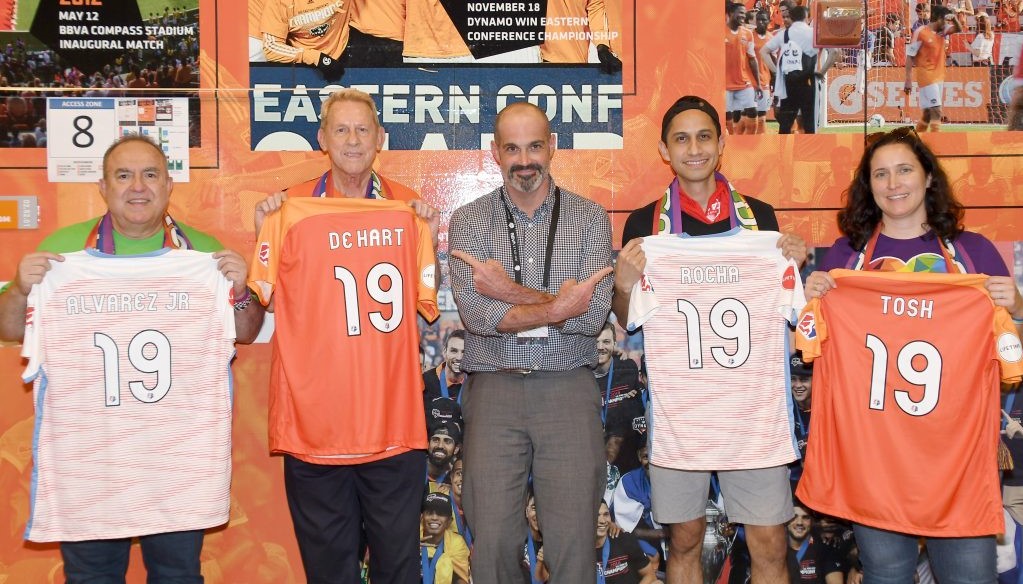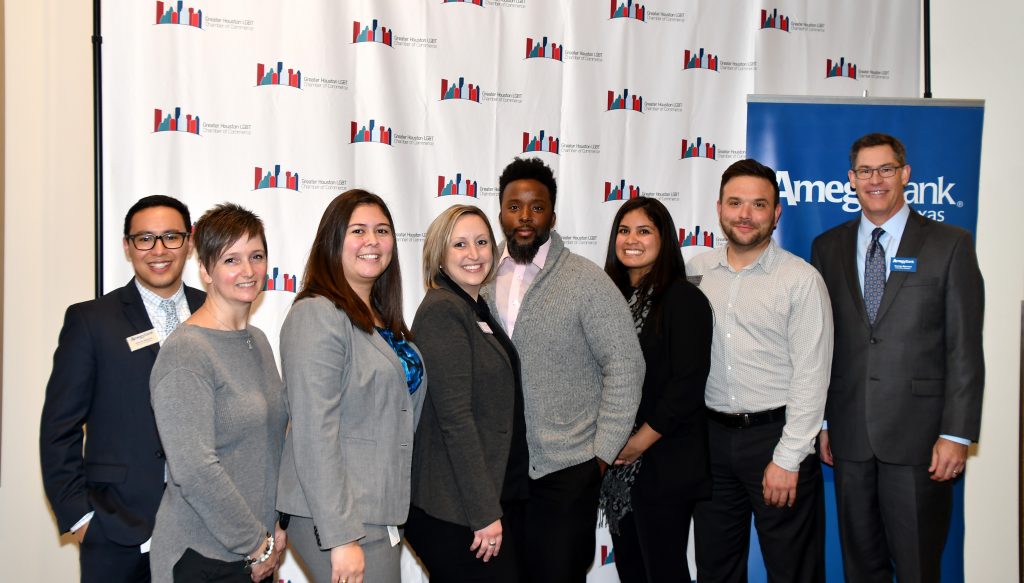 During the Pride Night game on June 20, 2023, Silver Level Corporate Houston Astros and Paula Harris, Foundation Executive Director and Senior Vice President, Community Affairs, presented Chamber Leadership with a generous check in support of the Chamber's mission and work.
Check out the Chamber Special Section in 2021 Houston Business Journal Business of Pride issue highlighting our Pride In Business Honorees, including the Corporate Partner of the Year.
The Pride In Business Awards recognizes the contributions made by Chamber members and other key stakeholders in building a more diverse and inclusive business community.   We recognize Corporate Partners including Corporate Partner of the Year, Supplier Diversity Advocate of the Year and more.
Connect with Certified LGBTBE® Businesses
Did you know that the Chamber is the only Affiliate Chamber of the National LGBT Chamber of Commerce (NGLCC) in the Greater Houston region?  As an affiliate of the NGLCC, the Chamber is the only organization in the region that supports the LGBTBE® certification for LGBTQ+ businesses as part of the NGLCC's national Supplier Diversity Program.  As a Corporate Partner, your company will have direct access to Certified LGBT Business Enterprise® (Certified LGBTBE®) companies to support your supplier diversity program.
We also highly encourage and expect that our Corporate Partners in the Chamber Network connect with our Certified LGBTBE® members in your supplier diversity and procurement chains when looking at vendors to provide exceptional products and services to your company.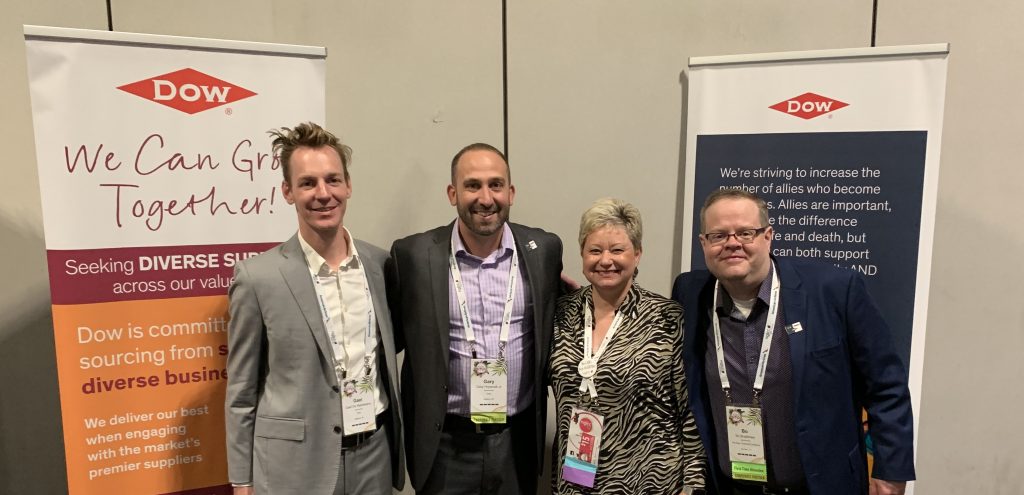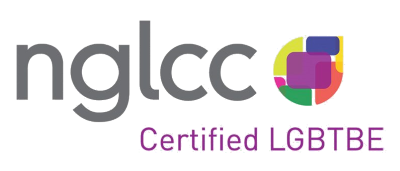 Your Investment Counts on the HRC Corporate Equality Index!
For organizations recognized as part of the Human Rights Campaign Foundation's Corporate Equality Index (CEI), your contribution in the Chamber can help support your company achieve a coveted 100 score related to the CEI's criteria focused on supplier diversity programs.
Now is a good time to become a corporate partner and show your strong support for the LGBTQ+ Business Community.
Major employers, businesses with 100 or more employees, international, national, and regional businesses are invited to participate in the Chamber as Corporate Partners.  Corporate partnerships range from $5,000 to $50,000 and include a variety of customizable benefits.
LGBTQ+ Inclusion is good for business! 
Let's explore ways to partner!
We invite you to partner with one of the fastest-growing chambers in the region and raise your visibility in the fourth largest city in the country by partnering with the Greater Houston LGBT Chamber of Commerce. Review our Chamber Corporate Partner Benefits Guide to learn more about the ways we can partner with your organization. We work together with your company to create a customized package to suit your sponsorship needs. We look forward to partnering with you.
For more information on corporate partner investment opportunities, contact us at info@houstonlgbtchamber.com or fill out the form below.