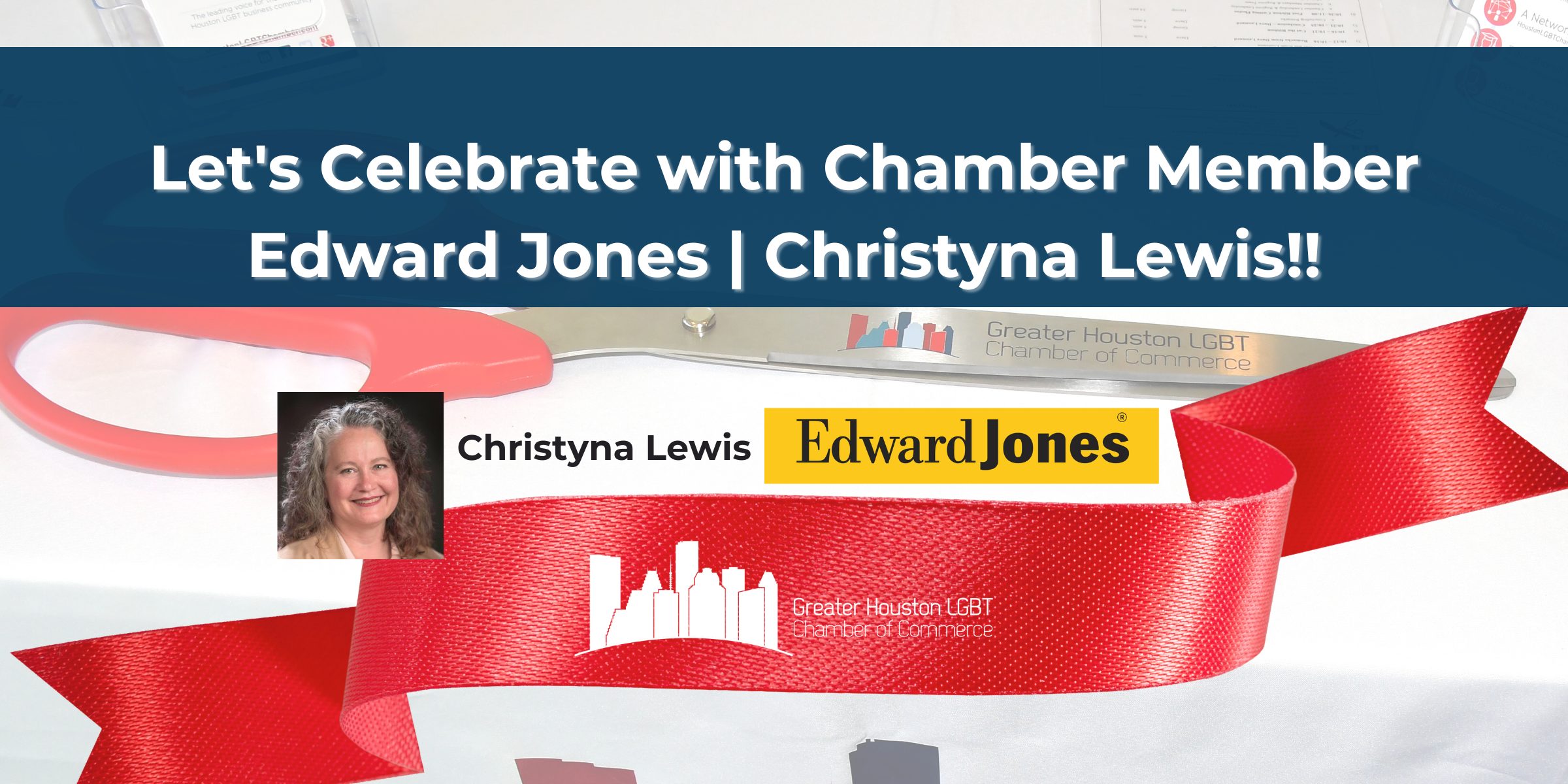 Let's Celebrate!
Join us for a ribbon cutting with Chamber Member, Christyna Lewis with Edward Jones, to celebrate the opening of her new space!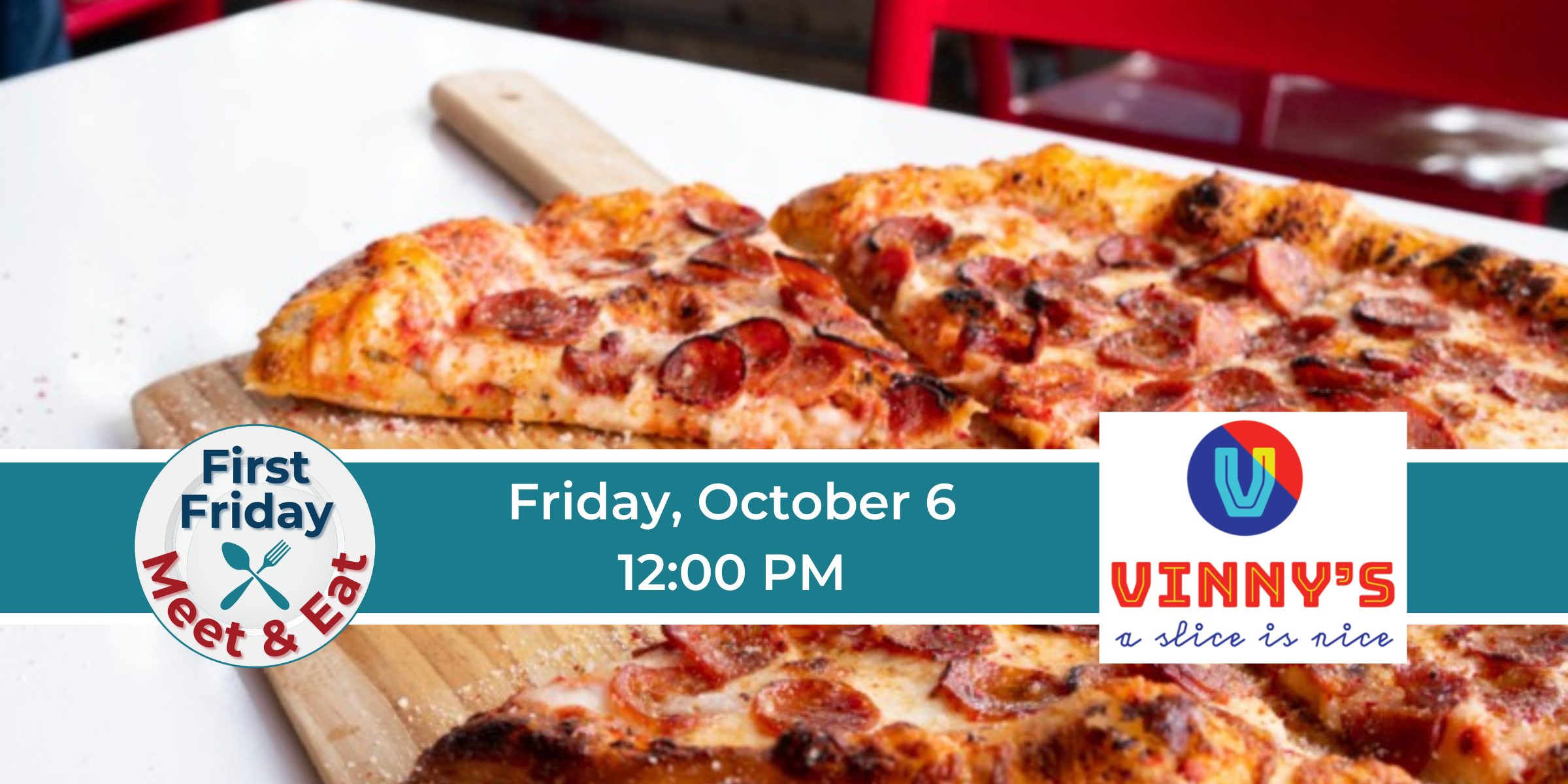 Join us for a slice! First Friday Meet & Eat at Vinny's Pizza
Members and guests are invited to join this informal lunch gathering to enjoy a great meal, networking and patronize a valued Chamber member.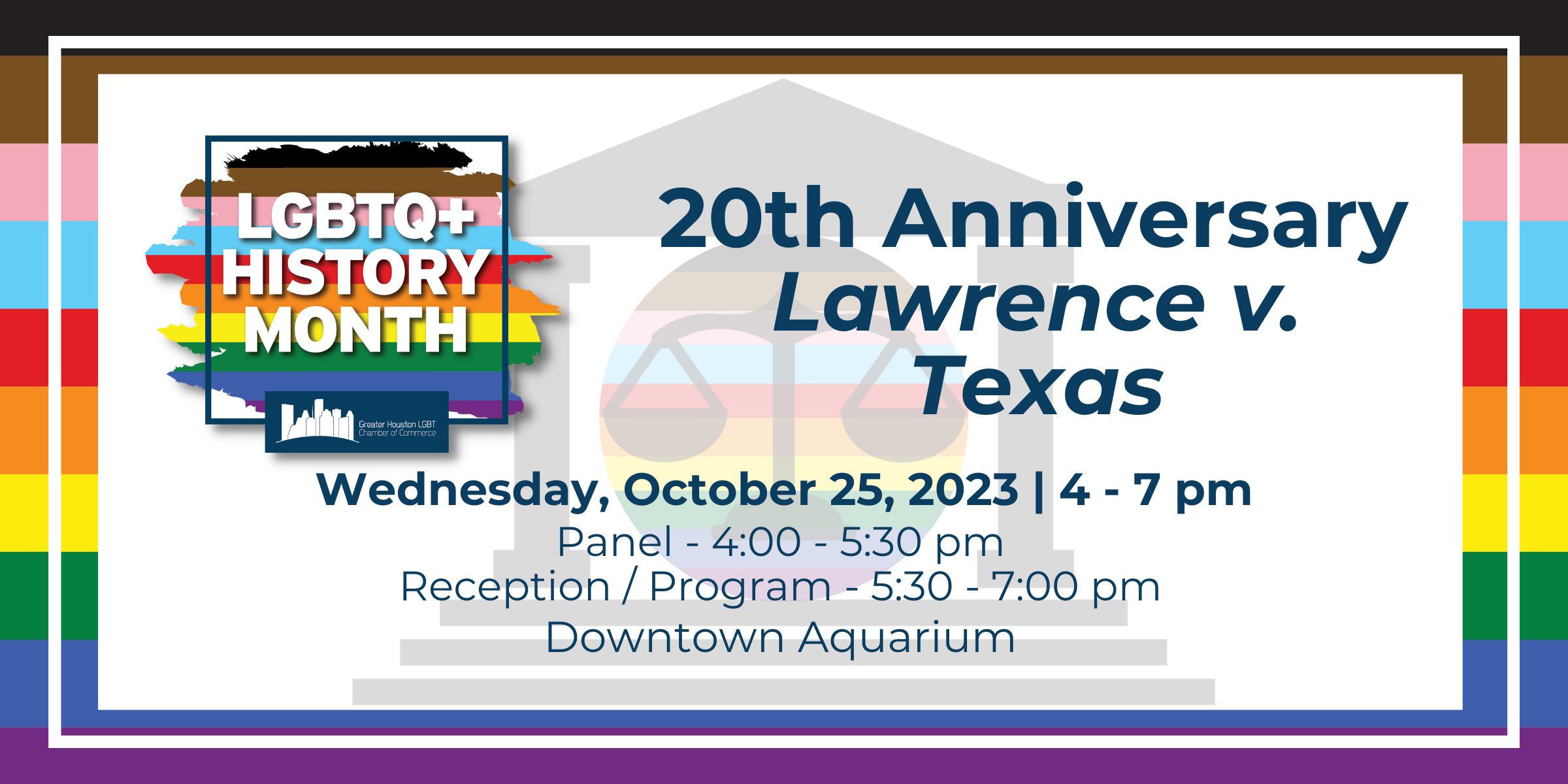 Join Us for this Special Event Celebrating the 20th Anniversary of the Landmark Supreme Court Decision - Lawrence v. Texas
Join us for the Chamber's annual LGBTQ+ History Month event. This year we will recognize and honor the 20th Anniversary of Lawrence v. Texas, which reshaped the legal landscape regarding LGBTQ+ rights in the United States.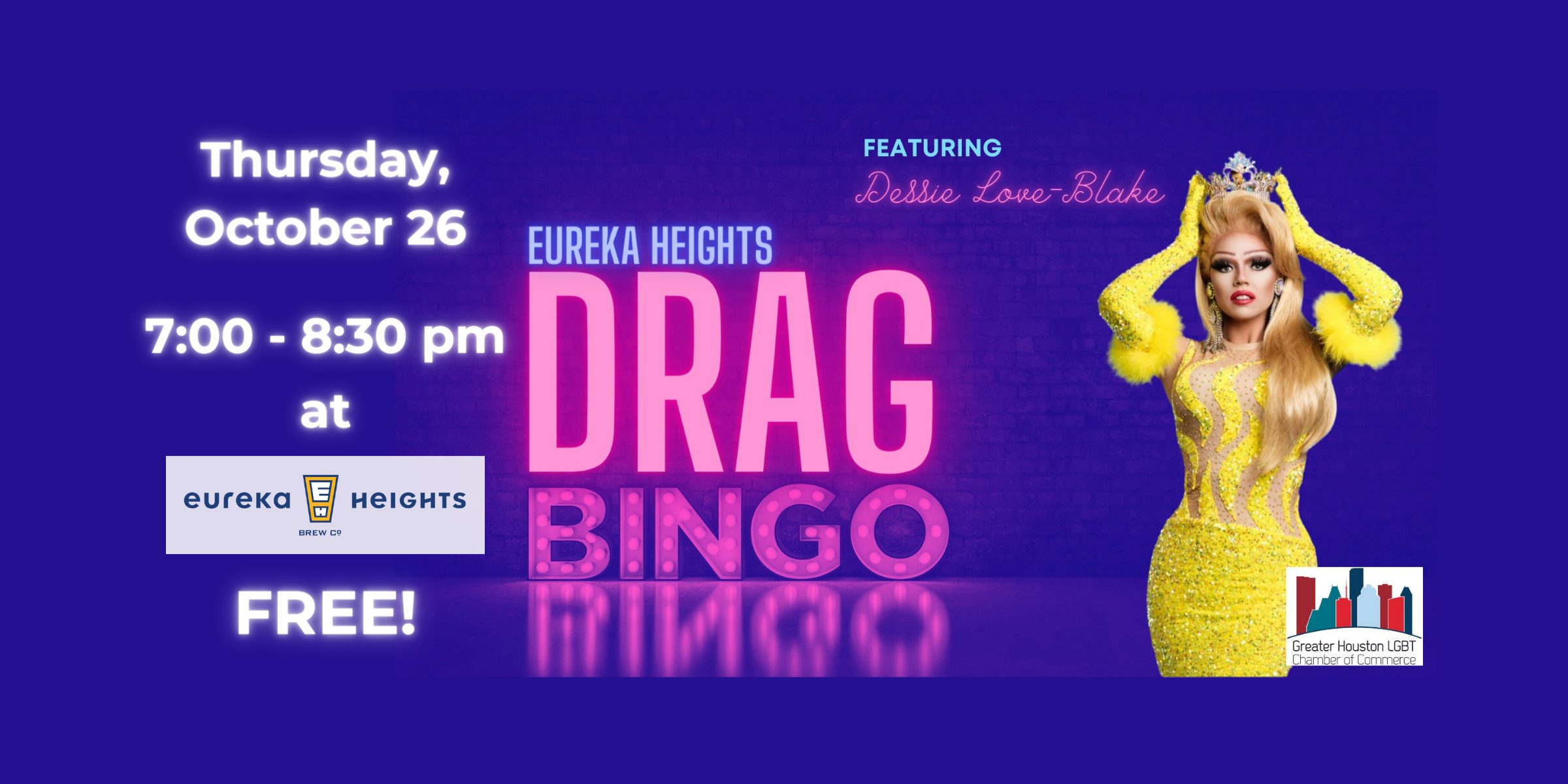 Join Us for Drag Bingo at Eureka Heights!
It's FREE to play so you have no excuses! Come by, grab a beer, and pull up a bench because it's time to spin those balls and win some prizes.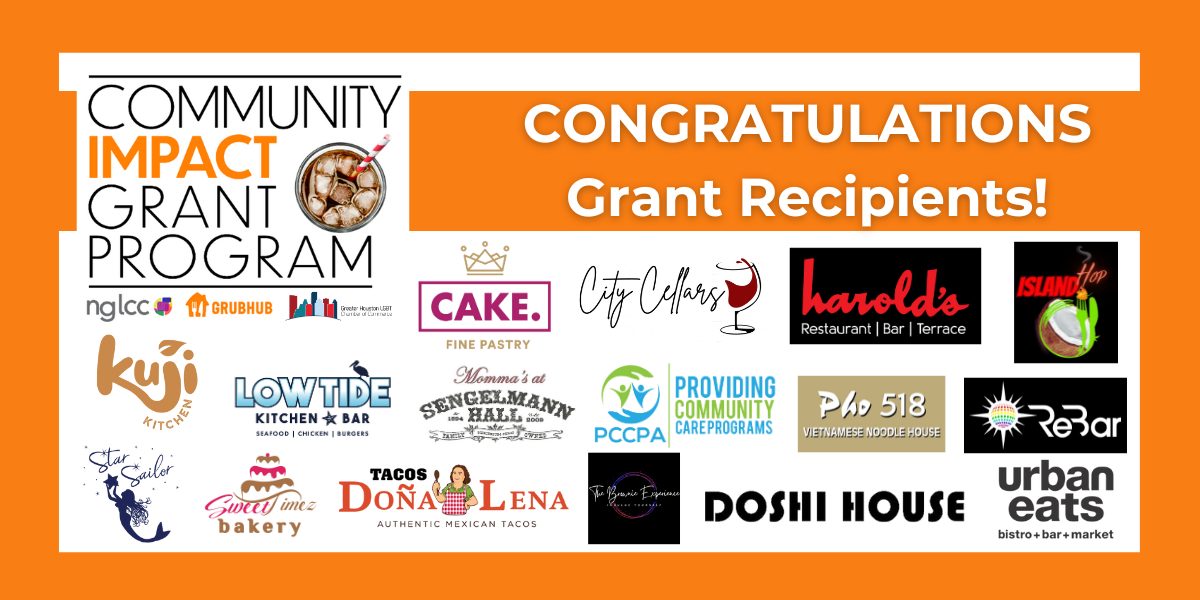 Congratulations to the 2023 GrubHub Community Impact Grant Recipients!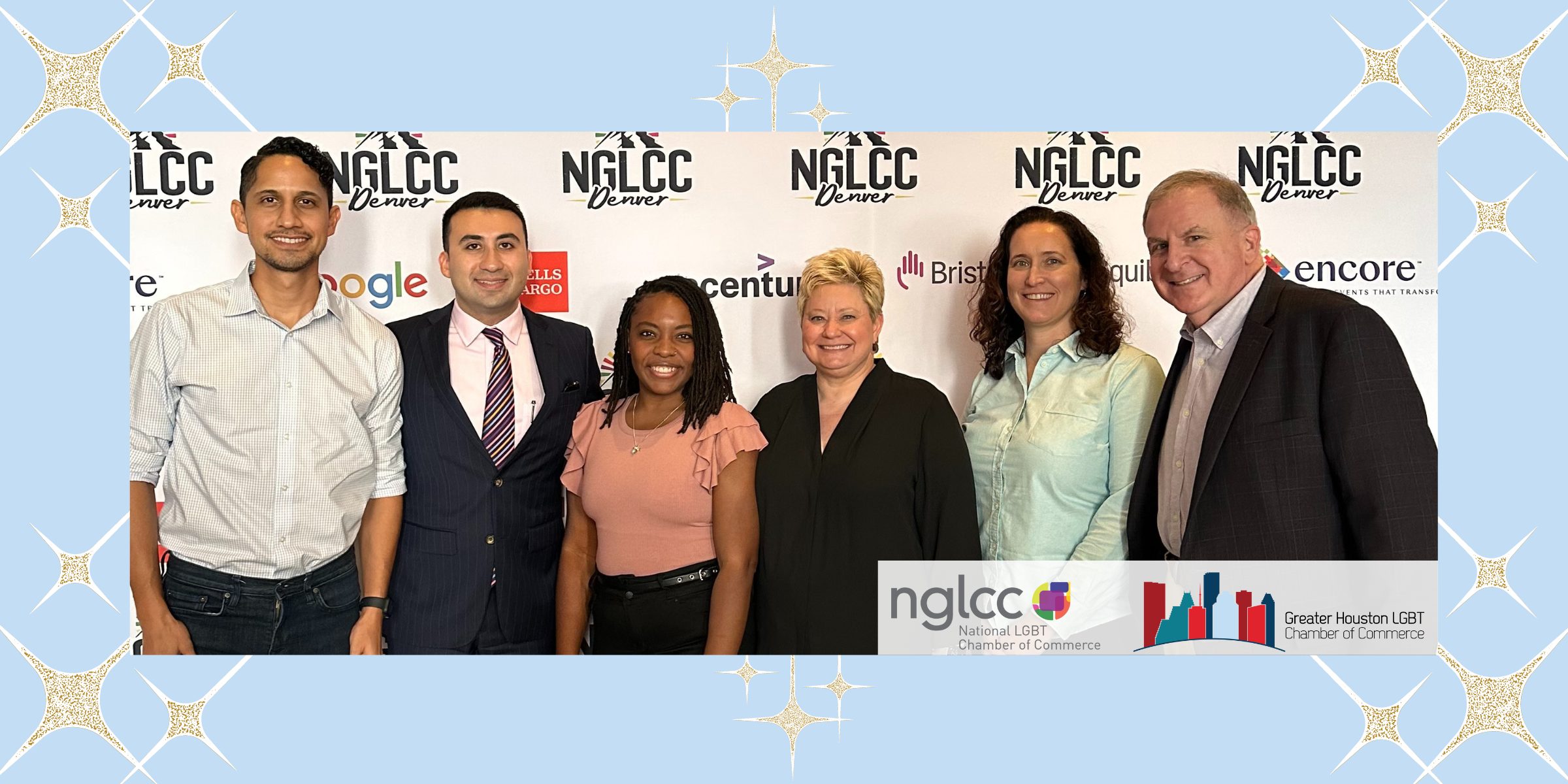 Greater Houston LGBT Chamber of Commerce Recognized as Rising Star Affiliate Chamber of the Year by the National LGBT Chamber of Commerce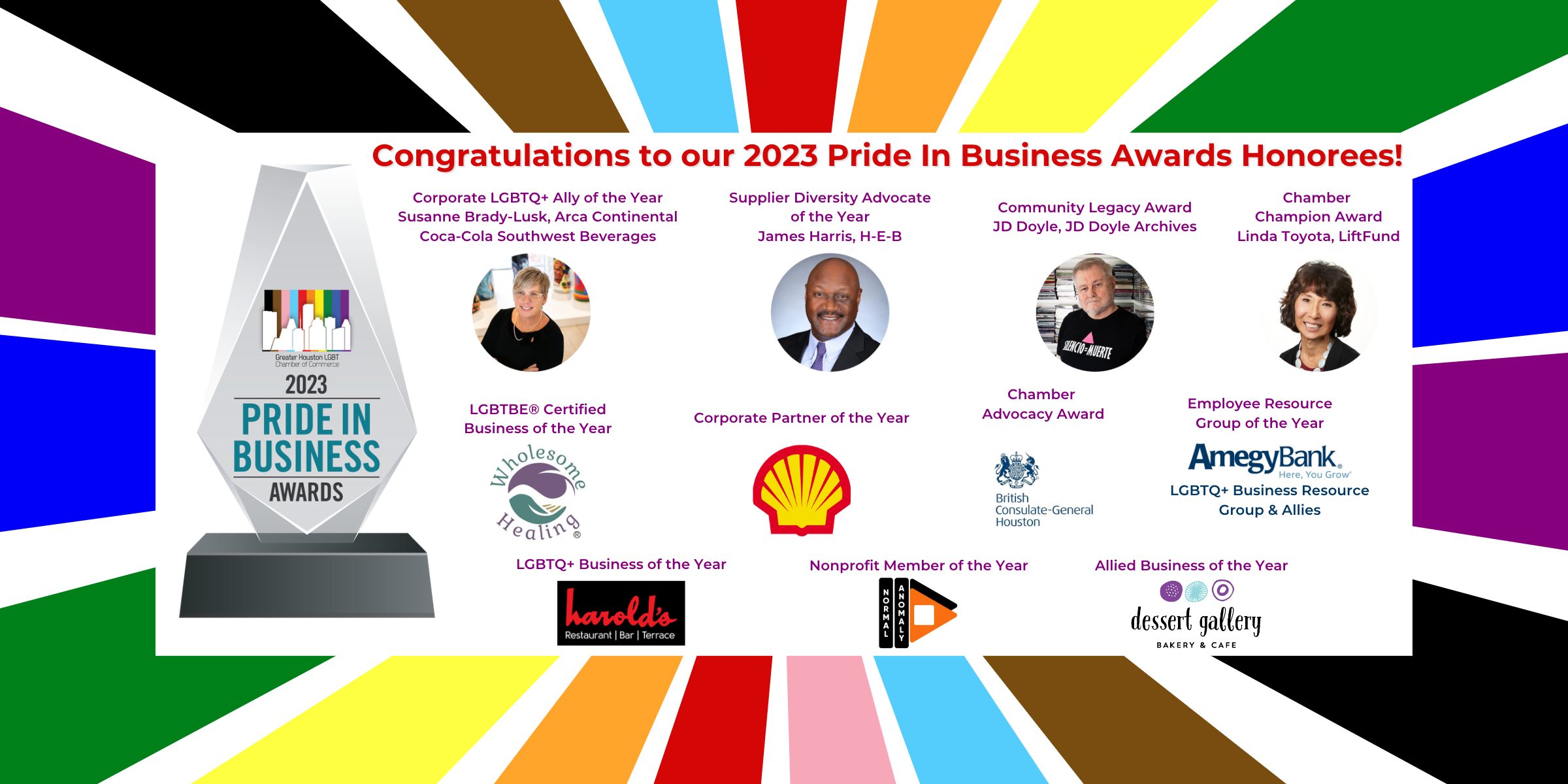 Congratulations to our 2023 Pride In Business Award Honorees!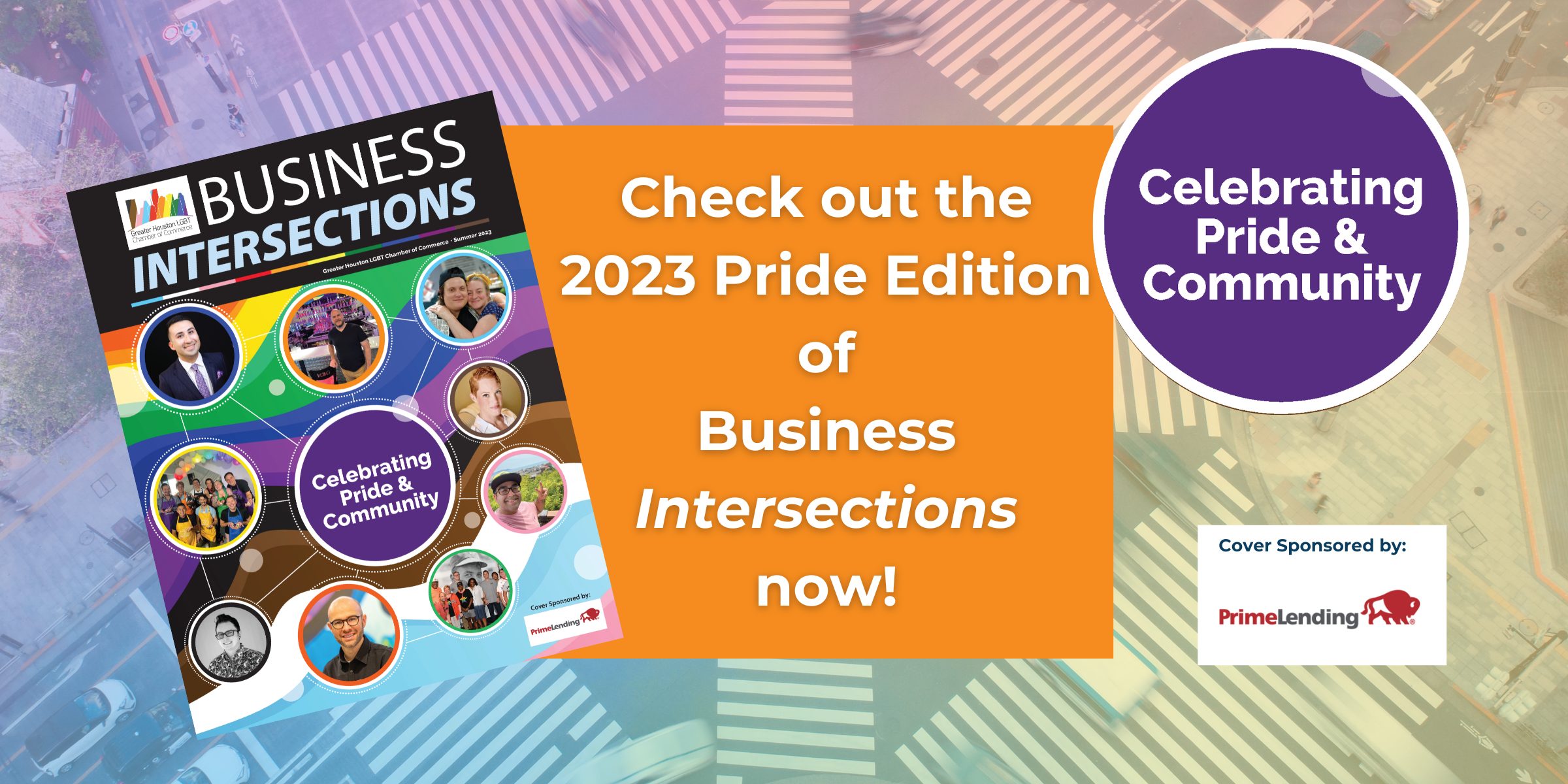 Read the Latest Edition of Business Intersections Now!
Check out current and past issues of the Chambers' quarterly business magazine to read more about our members and the LGBTQ business community in the greater Houston area.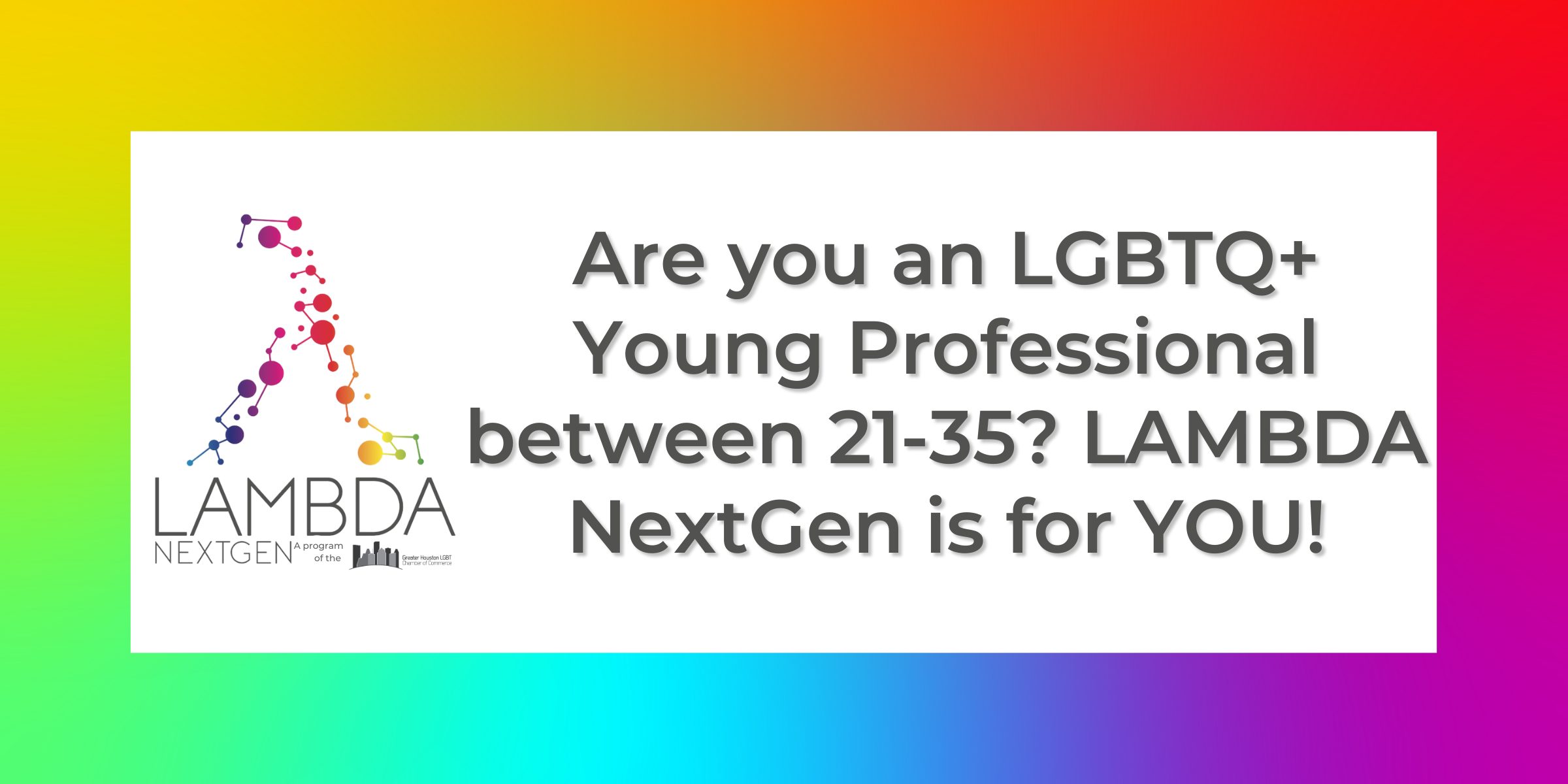 LAMBDA NextGen Supports LGBTQ+ Young Professionals.
Read the announcement about this new program.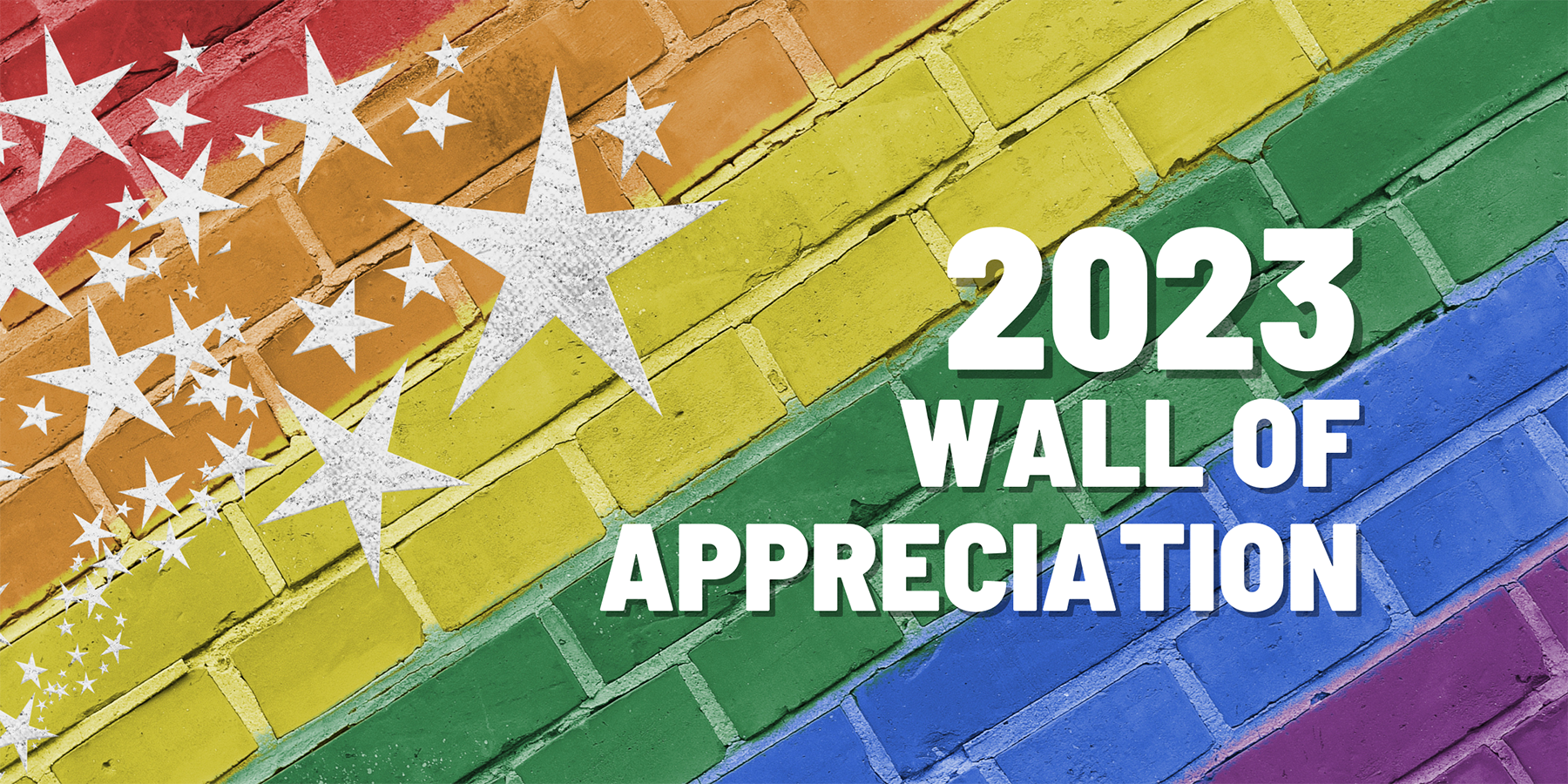 Thank You!
We want to take a moment to thank our many event sponsors and partners who help us deliver outstanding events and content to our members. We are grateful for your support of the Chamber!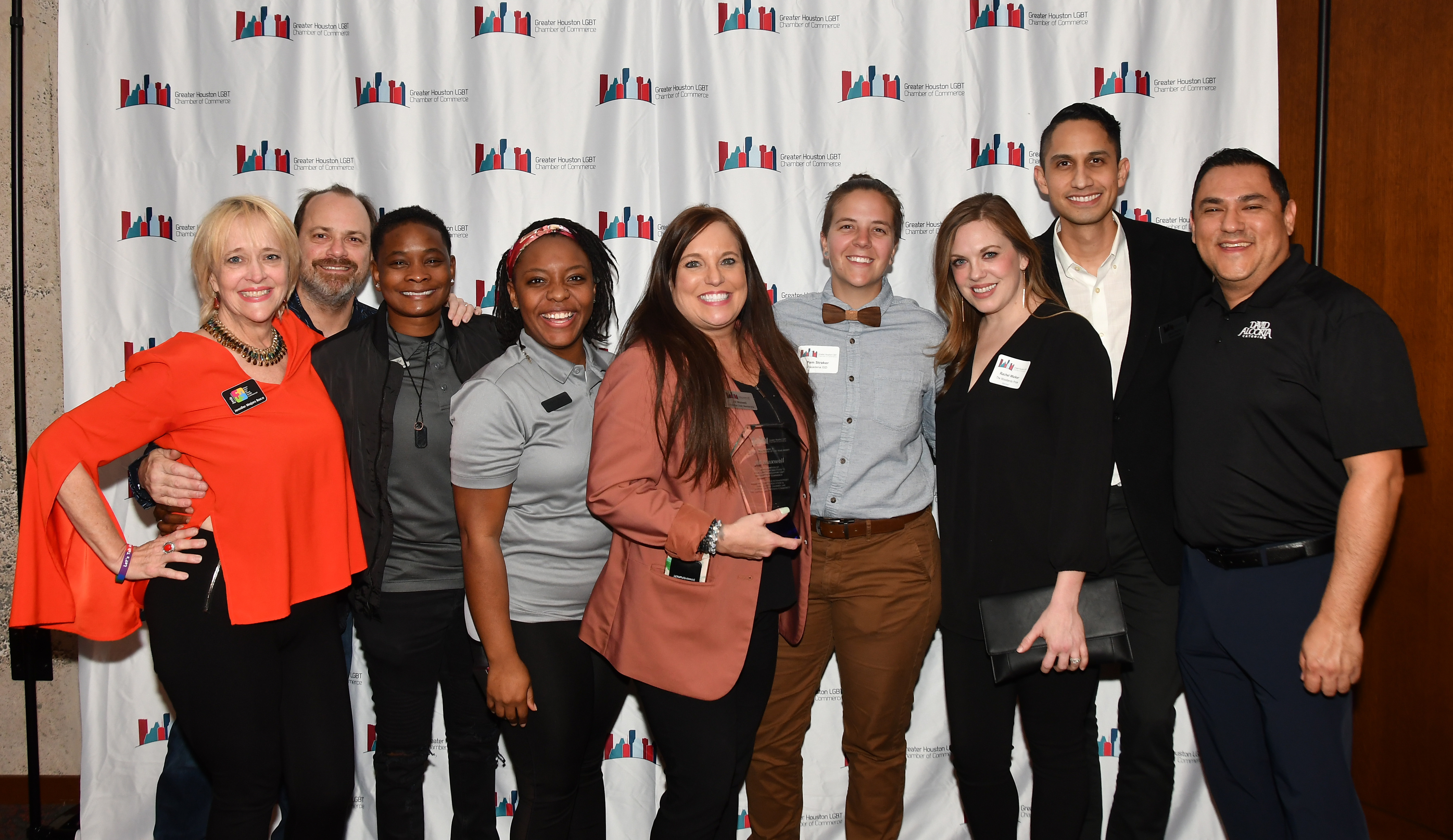 Get Your Brand In Front of Chamber Members
Sponsor a Program or Event!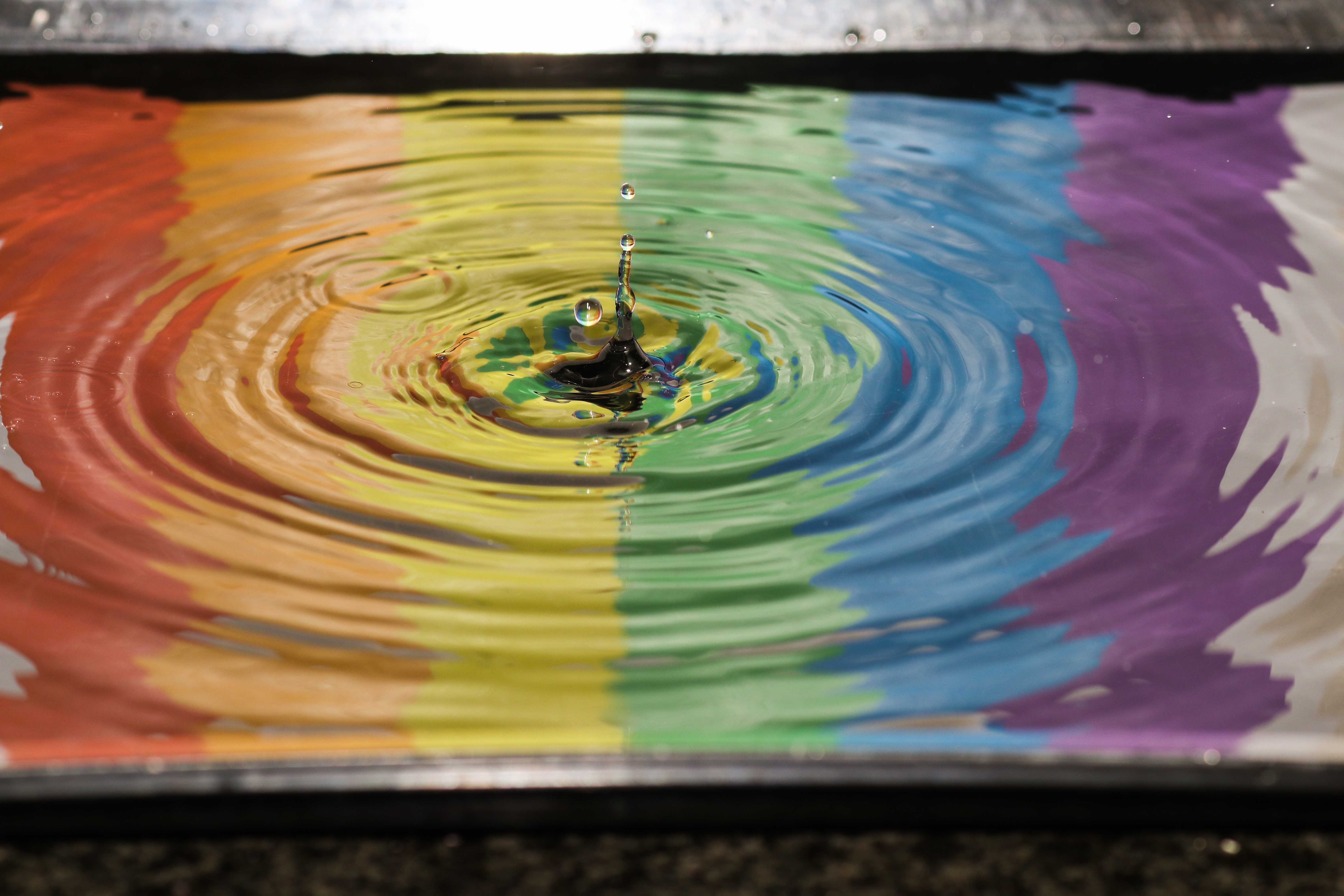 Are you ready to certify your LGBT Owned business?
LGBTBE® Certification is a great opportunity to grow your business!  Learn more and find out to get the certification fee waived.
Greater Houston LGBT Chamber of Commerce
The Voice for the Greater Houston LGBTQ+ and Allied Business Community
Join the Greater Houston LGBT Chamber of Commerce and engage with a network of LGBTQ+ and Allied business owners, professionals and Corporate Partners to support business and professional growth.   Join Today!
Click the button below to read the current and past editions of Business Intersections and be on the lookout for more content highlights from us!
Business Intersections shares the powerful stories of members and community leaders.  From editions such as Pride Month, Coming Out and Health & Wellness, the magazine shares great insight about members and more!
Advertising opportunities are available!
President's Circle Members